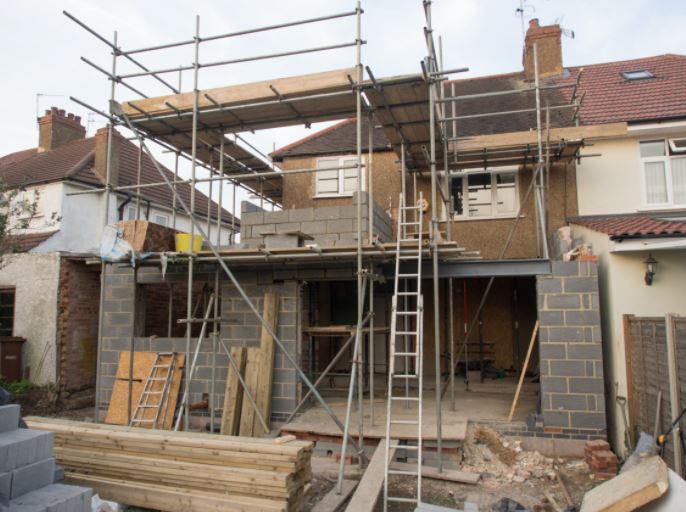 Are you looking to make some big changes to your home? Before you get contractors in, you will need to check if there is any red tape that could stop you from carrying out the work. Skip this stage and you could be in serious trouble. Illegal construction is a known problem – and something the authorities are keen to clamp down on.
That's not to say you should be worried. These steps aren't intentional barriers that are put in place to stop you from completing your dream project. Getting the right approval from the right people at the right time just means that you are doing things properly and that you can rest assured that your work is safe, legal and long-lasting. See these as necessary checks and balances and approach them positively.
This quick guide to seeking legal approval goes through the steps you need to take before you start knocking down walls and building them elsewhere. 
Home renovation permit
The document you need in your sights when considering a major home renovation project is a building permit, which can be obtained from the local building department. 
When you apply, a building inspector will review your plans to ensure they meet local guidance and building codes. They'll want to see some serious detail here too. That means detailed measurements as well as details of materials being used.
In effect, the permit is your assurance that the building adheres to the codes and regulations.
If you are carrying out the work yourself, you will need to apply for it. If you are hiring contractors, you should ask them to apply. Whoever is named on the permit is responsible for the work meeting the rules, so it should be the person you're paying. 
Permits are often broken into categories:
Electrical

Mechanical

Structural changes

New construction work.
It's important to recognize that these permits are common. There are regularly more than 1.5 million of these issued a month in the US.
Not all projects need one
That's right, not all projects need a permit to be completed. The rules vary for each city but, if you're unsure, it's always best to contact your local inspector and seek advice to be on the safe side. If you get caught without a permit when you need one, you could face a fine and risk the project being shut down.

There are a few projects which don't require a permit, with two of the most common projects people carry out at home being exempt: 
Fences (up to a certain height which varies for each city)

Replacing existing windows (but making a hole to add a new one does)
What does require a permit?
If you plan on changing the footprint of your home, this will almost certainly need a permit.
You should get in touch with the building department if you plan to add:
More bedrooms

Room additions such as an ensuite bathroom

Garages 

Some sheds.
You'll also need to contact the building department if you have a remote area and want to build a large steel building for storage.

Other things which require a permit include:
Replacing the plumbing

Replacing the electrical

Replacing the water heater.
You'll also need to pay a fee. This can vary from about $50 for a small project, such as a fence, right up to several hundreds of dollars for bigger extensions to your property.
Get it seen
Once you have your permit, you'll need to put it on display so that an inspector can easily see the details when they drop by. As House Beautiful notes, taping it in a window is a smart idea. 
It also pays to understand when your inspections are needed. Footings, for example, might need an inspection before you're able to pour concrete. Make sure you know what needs to be seen and when…and that your permit is definitely on show for the right moments.
Seeking legal approval for big home improvements can seem like a daunting task, but it's essential. See it as a vital stage of checks and balances that give you peace of mind that your or your contractor has got a good plan in place and you'll approach it in the right frame of mind to ensure your big home project runs smoothly.
Ref number: THSI-2203