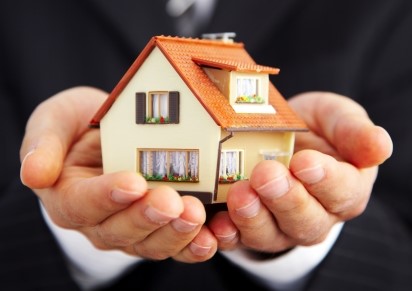 Buying or selling a property in a big city is complex for most. The process is not as easy as it sounds. Both sellers and buyers have complexities to deal with. The property market has always taken many people by surprise but in a good way most of the time. Property prices have been spiking up in recent years as more people continue to flock to the city. Stamp duty holidays were introduced because of the imposition of lockdown, which increased the number of properties being sold during the pandemic.
The real estate market constantly fluctuates, and it favours both the sellers and buyers at some point. People looking for homes can easily access a wide range of property options. Some of the most common choices in the market are detached homes. There are many properties available across the city. There are parts of the city that have become more popular in property sales. There has been an ever-increasing demand for pre-owned and new homes in the country, resulting in a saturated property market where multiple bids are placed for a single property. Lenders offer high LTV with low-interest rates to encourage people to buy properties. Despite this competition, many available homes aren't getting reasonable offers. When you employ specific strategies, you can expect to sell a property quickly.
Proper Pricing Structure
Many factors determine how fast a property gets sold in the UK. The main reason is the pricing, which should be based on similar properties in the neighbourhood. A seller should first start by researching and determining the property prices in their areas before they set a price tag. This is going to help you price your property right using online property valuation. It would help if you were careful with pricing because it will determine how fast your property sells. Overpricing will repel buyers, making it harder to sell it.
Working with a professional
You need to know the real estate market when selling a property. You want to sell your property without underpricing it. Many people don't know the strategies needed to sell a property profitably, which might affect the process. Getting help from online estate agents can help you with the selling process. They know how and where to advertise the property and help you sell it in the shortest time possible. They are good at getting more attention for your property. Agents are there from start to finish and will help you every step of the way. You will get help with paperwork. You also don't have to worry about negotiating because the agent will do that for you. They are a better fit because they are experienced. You will end up with the best possible offer when you work with an agent.
Giving a perfect makeover
Fixing minor issues like a loose nut and cracked walls, decluttering the space, painting the property, and making it more personalizable so that it catches the buyer's attention. You don't have to spend a lot of money on makeovers because the new owners might want to customize the entire place to fit their comfort and taste. You don't have to do much besides taking proper care of the backyards, fixing the indoors, and grooming your backyard.
Keeping the place presentable
It can be hard to create a great first impression among many other properties that need hard work. One of the first steps you need to take when selling a property is enhancing curb appeal. Sellers need to have their homes cleaned and emptied before buyers come in and check out the place. Those who prefer furniture can hire a home stager to arrange the area and showcase the property. It is good to add indoor plants because it will improve the air quality inside your home and add value to the property's aesthetic.
Getting an offer that is below your asking price
One thing to keep in mind when negotiating is to be firm but realistic. You can hold out for the asking price if you cannot afford the next home – but if you have some leeway, it might help you make the sale quicker.
Price is not everything. When you consider an offer from a buyer, look at their position. Do they have a confirmed offer on your property? are they buying for cash or chain-free? Do they have a mortgage in principle? The more dependable they seem or, the stronger their position is, the more it is worth meeting them on the price. If the buyer makes an offer but hasn't sold their old home, be careful when committing to them.
If you have been receiving disappointing offers, find out the reason why. Find out from the estate agent if the property was correctly marketed. Do you present the property in the best possible way? Did the property get enough viewings? Have similar properties in the area met their asking prices? It might be better to pull it off the market for some time than re-list it. Consider using a different agent when re-listing the property because a fresh approach will make a difference. This might boil down to what is most essential for you; a sale at a maximum price or a timely sale.
When an offer falls through
It can be very disappointing to have an offer fall through, but pick yourself up and try again. There are many reasons why a buyer would drop out, and most of them have nothing to do with you. The best you can do is focus on controlling and attracting buyers. If you are part of a chain and the loss puts things in jeopardy, try being open about it and make sure the rest are informed through the solicitor. Sellers are usually happy to wait, but if they ever feel like they can't trust you, then you might end up having an offer rejected.
Ref :

THSI-2671

ZD. 23980