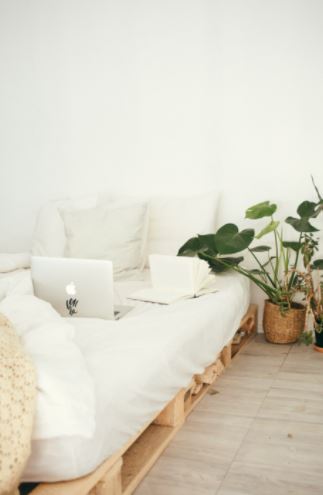 We all want to live in a nice home and see our property grow in value. Refreshing your decor and periodically updating your kitchen, bathroom, and flooring all help to keep your family comfortable. With the added advantage that, often, doing these things adds value to your home, as well as you. The problem is that it is not cheap to do, which can be frustrating if you are living on a tight budget. Especially when something needs to be done urgently. Fortunately, there are ways to get the costs down to a point where you can afford to get on with the job. 
Here we will explore how you can add value to your home without decreasing your budget too much…
Saving on the little things makes a huge overall difference
When we look for cost savings, we all tend to focus on the big things. This is understandable. But it is important not to forget to try to save on the little things as well. Including the less obvious items. For example, for a big home renovation project, you can go through printer ink cartridges at a crazy rate. Printing and reprinting the plans, letters, checklists, how-to documents, and the like uses a lot of ink. In many cases, you will be paying £15 to £25 for each cartridge, which can easily add £100 or more to your project costs. So, it makes sense to do a few searches and secure yourself a substantial deal. This is just one example of how shopping around for the smaller items as the big things can add up to a big overall saving.
Get the kids involved
If your kids are responsible enough to do so, set them the task of tracking down the best deal for each item. Getting your kids involved in your home improvement projects has many benefits. You can always double-check that everything is correct before letting them hit the buy button. This makes them feel included and also shows that you trust them enough to take on some of the responsibility. It can help to teach them the value of money.
As well, this task brings you closer together and enables your kids to learn useful life skills. A lot of kids enjoy DIY especially if you celebrate the end of the project by taking them for a special day out or giving them another sort of treat. You can make it like a game or competition: who can find the best value items.
Be ready to adapt materials
Ideally, you will buy the materials you need in the sales if this is an option. However, you can't wait forever for what you want to become available at a lower price, and there is always the risk that it will never become discounted. Sometimes the best approach is to buy something that is nearly right. Then do a little extra work to adapt it. For example, buy bare wood to make your shelves and paint them to fit in with the room.
Another idea is to look for voucher codes online, as these are often available for e-commerce, or even in-store, purchases. You might have to sign up for a newsletter but in the long run, these small savings can ensure that you stay within your budget – they definitely make it worthwhile over time and you'd be surprised at the offers you can find with a 2-minute search. Give it a go.
Use salvaged building materials
Salvaged building materials are usually not expensive. They are becoming easier to source and there are plenty of "how-to" videos on YT to help you to get the most out of them. This article is an excellent starting point if you want to find out more about taking this approach. As well as this, by reusing and recycling materials, you are doing your bit for the planet, as it produces less waste. It's a win-win.
Once you get into the habit of doing home improvements on a budget, you will become good at it. When you do, you will be amazed by how much value you can add to your home without spending a fortune. Every little help!
Ref number: THSI-2325