Your living space should not only be aesthetically pleasing, but it should also be comfortable and cosy. For this reason, you need to consider several factors when you intend to do a makeover in your space. This article lists down some helpful tips on how you should think when improving your living space.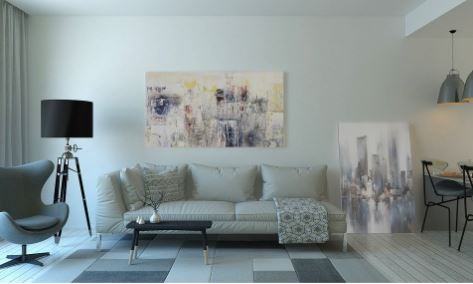 Think about your privacy
One of the first things that you need to think about when improving your living space is your privacy. In this case, you need to consider your studio apartment layout for you to be able to come up with the right partitions that will provide you with the privacy that you need without crowding your space. In line with privacy, you should also think about your window treatment or the use of appropriate curtains. Without any curtains adorning your windows, your living space can seem bare and open.
Consider a minimalist design
Another way to think when improving your living space is how to become a minimalist. Most contemporary interior designs now incorporate minimalism because it keeps the living space looking clean and organized. More often than not, when people think about improving their living spaces, they usually consider what they can add to enhance the space. What people fail to consider is that there is beauty in minimalism, getting rid of unnecessary accessories. Rather, you need to invest in solid and alluring pieces of furniture that already work perfectly with a couple of other items.
Inject a bit of nature
Think about injecting a bit of nature when improving your living space. For instance, a medium-sized plant in the corner of your room will already enhance your living space multiple times. Incorporating some fresh blooms can also create a sense of vibrant energy in your interiors. Fortunately, you will never run out of colours to choose from when it comes to the natural accents that you can add to your living space.
Set your mood with lighting
When it comes to improving your living space, lighting is one of the most important elements that you need to consider. The perfect lighting can instantly and effectively improve the cosiness of your living space by setting the right mood. In this case, what you can do is invest in some key pieces of lamps and candles, particularly when you don't have the time or budget to change the fittings. After all, lamps and candles can immediately create a sense of warmth because of their subtle illumination which is excellent if you simply want to relax or entertain in a tranquil setting. Your lamps are best placed in one corner of the room and dimmed in a manner that will transform your living space immediately.
Think Soft and Cozy
In improving your living space, you should also think about texture. While modern designs usually involve the use of hard edges, soft and cosy textures work well when it comes to living space. In this case, what you can do is add plush and lavish textiles that will invoke comfort and opulence. Some of the textiles that you can consider include velvet, satin, and chiffon. Add to this a subtle illumination that will complete the mood of the space.
Apart from plush textiles, you can also add a rug to complete the overall look of your living space because it can tie the room together. Fortunately, there are various types of rugs for you to choose from such as a large rectangular mat or a small bathroom runner, depending on your living space. When it comes to choosing a rug, you can choose to think outside the box and rather go for something exciting. Even a circular rug can do wonders in bringing together the design and decor of your living space. Finally, make sure to adorn your space with some music to improve the ambience and general atmosphere of the room.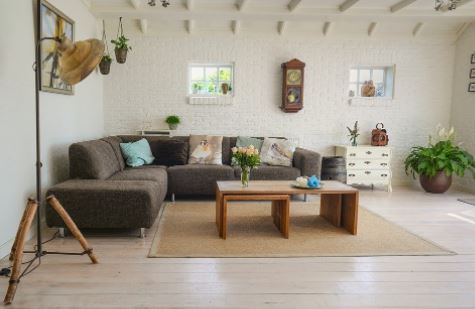 When improving your living space, the first thing that you need to think about is your privacy. Alongside this, you can also consider a minimalist design or inject a bit of nature. You can also set the mood of your space with the proper lighting. The key is in thinking about what you want to achieve for you to be able to improve your living space accordingly.
Ref number: THSI-2281