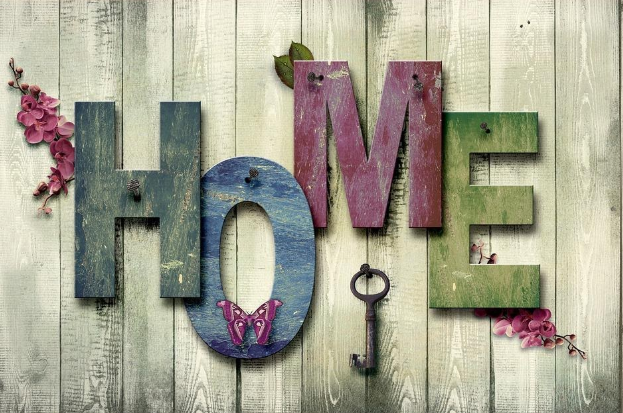 When you take a look around your home, and you feel it could look better, then it probably needs a facelift. The once sparkling bright white paint has brown stains at the top, and the bottom part has been switched to a colouring surface by your kids. Well, you may be in a predicament into deciding what to do; hence we are writing this piece. And we will be mindful to your finances by giving you ideas that will not cost a fortune and make a dent on your fundamental analysis investments. So stick around, it will be worth your while.
By the end of this text, you will have an easy time as you will know exactly what to do to make your living space look beautiful.
The discolouring of the walls makes the room look dull and dirty. And a quick cover-up with a layer of paint might do the uplifting. You may decide to stick to the same colour or switch it up into something more exciting. For instance, instead of going with the typical white, you could switch it up to using Fushia, turquoise and even grey. But before you settle on a colour, try that shade on a small part on the wall and look at it first. If it envokes a cloud of doubt, reconsider. But if it is what you want, go right ahead.
If the paint job still looks good, you can take a different route into things. Why not add up some life with some artwork? If you have kids, they could be the artists to make the pieces, or you could buy several at a flea market. Your tastes will determine what you get- big, small, bright or monochrome; it is all dependant on you. Once that piece takes up a spot on your wall, it will give the room some character.
Are you looking for a zero-cost home improvement project? Try moving your furniture around. Move the couch to the other side of the room, relocate the dining table next to the kitchen or in the balcony. You could pick up inspirations like feng shui and arrange all your rooms for an interrupted flow of energy.
Change or repaint the furniture
The very furniture that you could move around may have a few dents here and there. They could be having cup rings and scratches, making them appear old and worn out. In such a case, you could either get new ones or repaint them. Do not be held back into using the same old brown and black, experiment with bright colours too. Maybe blue or white for the dining table. It may seem like a bad idea now, but once done, you will love the outcome.
When you decide to change them, go for something eco-friendly like remodelled pallets or other pieces of furniture.
By accessories we mean, throw pillows, carpets, and plants. These three items will change your living space exponentially. It will feel like you just entered into a new apartment. The accessories you choose to go with may be inspired by a specific theme like bohemian, Chinese or African. These pieces may also include lamps, chandeliers, and so much more.
For yet another home improvement idea, you may change the curtains to your home. If you had a heavy fabric with a striking print, try to switch it up and make a set with subtle color with little or no print at all. Flip the coin and see how things go from there. You must, however, be mindful to pick a color that blends in with the wall color. Pick something contrasting. For example, if the walls are white, try a crimson red, charcoal black or hot pink curtains. But if the wall is grey, try baby pink, peace or sky blue. 
Conclusion
Home is that place that you feel most comfortable, so why not make it look as magical as you wish? It is your kingdom, so do what you can to give it that face life it deserves. The ideas above will cost you little to nothing, so why not try one or two!