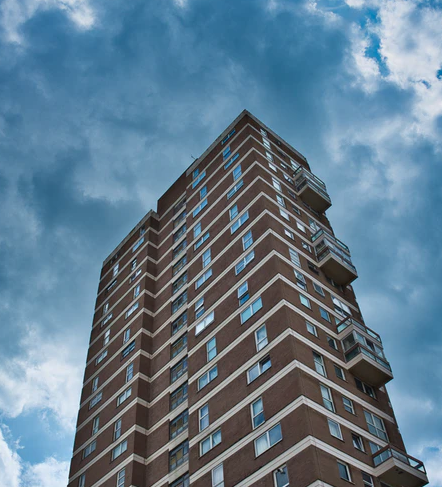 The apartment for rent in Saigon may not be your permanent home. However, to avoid unnecessary hassles, waste of time and money, even dangers for yourself, consider the following experiences before you rent an apartment.
1. Define your budget and renting time
The foremost factor you have to consider is how much money you can pay and how long you need to rent the apartment.
You won't want to be homeless when you don't have enough money left to rent an apartment. We assume that any people who want to learn the experience of renting houses here are not rich ones, right?
Let's determine as precisely as possible the amount of money you can pay for the rent, what price is reasonable as well as the time range.
For example, if you can only pay up to $400 per month for your Vinhomes Central Park for rent, avoid a higher price. Otherwise, you'll have to struggle to live on, or you'll have to move out earlier than you need to.
If you want to do anything, make sure that it is possible and suitable for you first.
2. Create a checklist of your requirements
In addition to the above factors, we have some less essential elements, but you should still think about them carefully. 
Where should your apartment be?
Of course, the location of your apartment is definitely critical, perhaps only ranked after the rental price and period. If the apartment is far away from the places you often visit (e.g., your workplace, your children's school, apartments of your friends and relatives, so on), you will meet quite a lot of troubles.
This is especially essential if the distances among your daily destinations are too far and there may be traffic jams. Living in a convenient position will not only make your life easier and less strenuous but also save your transportation and delivery time and money.
Hence, think carefully about this and choose your most convenient location, which is usually in the center of your frequent destinations.
How many rooms do you need? How much area is enough? Do you need a balcony? 
Besides featuring elements that suit your condition, your apartment ought to give you a comfortable life.
How many people are you with? Do you need a lot of space to work or store things? Do you need a balcony to dry your items or simply enjoy the space?
For example, if you live with three other people, your condo should have at least two bedrooms, and its minimum area should be at least 35 square meters. 
If you need space to hang out clothes or other things, plant trees, relax, and many more, try to find an apartment with a wide balcony.
What are the services near your apartments?
Do you often do gym or swim? If so, you had better hire an apartment that is nearby a fitness center/a swimming pool. 
Similarly, if you often go jogging or play sports, choose to live near a stadium/a park. 
In addition, you may also want to live near supermarkets, movie theaters, bars… though they are just optional.
Can you raise a pet there?
This is a noticeable factor for pet owners, since many homeowners do not allow you to raise pets in their condos. Thus, you need to ask them whether you can bring your furry baby in before signing the contract.
How is the security status in the neighborhood? How are the residents there?
Safety is the most critical human need. You will not want to live in an area with lousy order and security. How can you be assured when around your home there are many rogues, thieves, or even gangsters?
In addition, there are many areas where certain groups of people live. For example, if you are not suitable to live in an area with many religious people, don't live there. Or you may want to live in an area with many people of the same social status as you.
3. Work with reputable breakers
Today, there are quite a lot of scammers. You will need to be wary of people that you have never worked with or have no credibility. You may be fooled into signing a fake contract, or being lied about the characteristics of the apartment you intend to rent, and many more.
Therefore, it is better to work with reputable companies and mid-man to avoid risking your money and time. If you do not know well about your landlord or the area you are about to live in, try to learn about them via the Internet or nearby residents.
It would be great if you could ask people who have worked with these people or lived there.
4. Sign the residential lease agreement 
After you make sure that you have found the Masteri Thao Dien for rent that suits you best, the last step is to sign a contract.
Here are what you need to note in the contract:
Who are you signing with? Your landlord or your broker? Are people in agreement the one you have met and seen their identity documents?

Are there any points in the contract that are not in line with the original agreement? Are they right for you? Is there anything unclear? Pay attention to every word. There may be traps in your contract, especially parts related to the money deal.

Pay attention to the total duration of the contract, the area you can use in the apartment you are renting, other additional expenses, compensatory claims.
5. Examine the condition of the condo before you move in
Last but not least, you should check carefully whether everything inside the apartment is fine and the same as the description.
Examine the electricity and water system, available items like air-conditioners, heaters, windows, doors, and so on. Some parts that are quite important yet very difficult to detect problems are the drainage system, cracks in the apartment, etc. 
You will not want to spend a lot of money on repairing the apartment where you just live in temporarily.
Conclusion
So I have provided you with all of the necessary knowledge about renting the right apartment. Consider all of these factors and try to ensure as many core points as possible. (But don't be too fastidious, there may be nothing perfect).
Remember to note the hidden factors in the contract as well as in the apartment!
Thanks for reading!