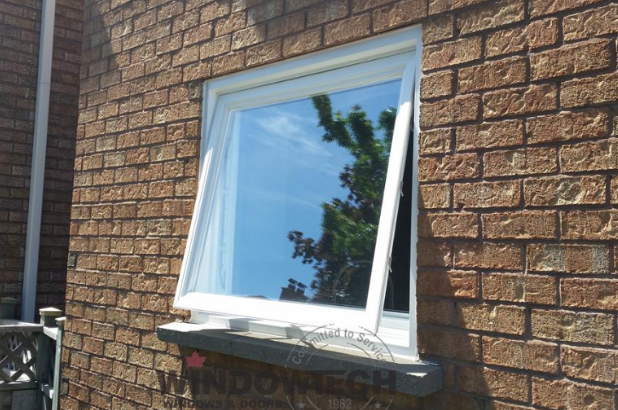 One of the most important aspects of a house are the windows. They are the ones allowing light to enter the interior, and the ones that can isolate the outdoors sound, thus letting you have the silence you want. Moreover, they allow you to view the world outside the home too.
So, how would double glazed windows help, and are they worth adding to your house? If the thought has passed through your mind, this article will tell you whether double glazed windows are a home improvement.
What Is Double Glazing?
You've most likely seen double glazed windows before. Basically, they are windows that have two glass panels instead of one. There's usually a gap that's about 12mm to 16mm separating the panes that generally contain argon gas or just normal air. It is this gap that makes the double glazed windows so energy-efficient and extra thick.
Why Choose Double Glazed Windows?
Double glazing comes with many benefits. So, if you want to find out if it's worth the investment, here are some advantages that come with double glazed windows:
Security
You already know the scenario where a thief breaks the windows and easily enters a building. With double glazing, things get complicated for them. These windows are much more difficult to break compared to normal ones, which pose a greater risk for burglary.
In order to prevent your belongings from being stolen and ensure your safety, double glazed windows have built-in security features, which provide protection against burglars.
Savings on Energy
Winter can get harsh sometimes, and you need to have the heating on full blast. Still, there are some homes that seem to be very stubborn when it comes to heating, hardly warming. Double glazed windows can help a lot in this aspect.
Basically, they keep the warm air inside during the cold season, and out during the summer. This significantly improves the property's thermal insulation. Therefore, excessive use of the A/C or heater won't be needed anymore.
Noise Reduction
Isn't it annoying then the outdoors noise is disrupting your entire activity process? Particularly if you're leaving in a busy city area, having single glazed windows is a burden. This is where double glazing comes into play.
It provides amazing acoustic isolation and can reduce up to 60% of outside noise. As such, if noise is a big problem for you and it affects your daily life, you might want to consider double glazed windows.
Furnishings are Safer
Did you know that UV light can damage a house's interior? The paintings, drapes, carpets and others are affected by the light entering through the windows. Double glazed windows limit the amount of direct heat and sunlight, protecting the interior from any damage.
Final Thoughts
Double glazed windows may be just what you're looking for. Providing a high level of safety, saving on energy costs and reducing the outside noise, they are a must for anyone wanting to live more peacefully.
Sources
https://malplas.com.au/are-double-glazed-windows-worth-it/
https://hipages.com.au/article/guide_to_double_glazing
https://deeglass.net.au/double-glazed-windows/
https://cherwellwindows.co.uk/blog/the-pros-and-cons-of-double-glazing-windows/