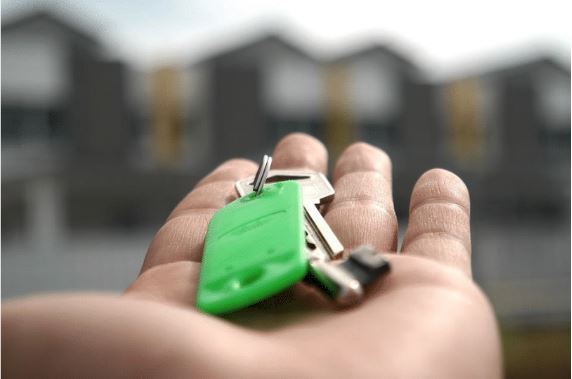 Life is filled with landmarks that many people plan and dream about. Buying your first home is one of those huge milestones.
While exciting, this is definitely a process that can cause anxiety. A huge part of that anxiety is navigating the mortgage process.
So, how exactly do you know if you are ready to take out a mortgage and buy a home? Here are a few signs you are ready to make this commitment and become a homeowner.
Down Payment is in the Bank
One of the first steps of the mortgage process is determining what you can put forward for a down payment. This is one of the up-front costs you need to be prepared for in the home buying process. The rate depends on the type of mortgage you have, but can range between 3 to 20 percent of the overall purchase price.
If you are not sure how to determine what type of mortgage loan you should look into, use services like Streamline Mortgage Solutions to have experts help you determine what route you should take.
Here is a brief glimpse at the type of loans and their down payment requirements:
Conventional Loans – 3 -20%

FHA Loans – 3.5%

203k Loans – 3.5%

Jumbo Loans – 15 – 30%
Jumbo loans are great if you are trying to get a more expensive home and need a massive mortgage loan. Two other types of mortgages have no down payment requirements and 100% financing options. Those are VA home loans and USDA rural home loans.
Bottom line: If you have been saving responsibly and accrued enough savings to make a sizeable down payment, you might be ready for a mortgage.
Good Credit, Great Chances
 A good credit score is not necessarily a requirement to receive approval for a mortgage these days. However, if your score is over 640, the odds are in your favor. A lower score might qualify for an FHA loan with a higher down payment.
Lenders like Streamline Mortgage Solutions look at more than a credit score. No missed payments and a solid history of being consistent on financial commitment is a good indicator of responsibility to lenders.
Affording the Mortgage Payment
Of course, one of the top indicators about whether or not you are ready for a mortgage is if you can actually afford the payment itself. What you qualify for in terms of a mortgage and the home you can afford is tied to the debt to income ratio. If your debt to income ratio is higher than 36%, you might struggle to find a willing lender. Typically, a mortgage payment is similar to what rent is in the area.
However, you will have more costs to consider as a homeowner, such as maintenance, annual taxes, and more. Consider all of these factors in determining if you can handle the monthly mortgage payment and other costs.
Steady Employment
If you find yourself suddenly changing career paths, it might not be the best time to commit to a mortgage. This is from a personal and financial standpoint. Lenders are looking for financially stable individuals to invest in and they see that stability in people who have been employed in the same role for at two years.
If you recently changed jobs or are starting over in a new city, you can also show a steady employment history to show you are able to keep your commitments.
Not a Flight Risk
Buying is cheaper than renting, but only in the event that you do not intend to move in the next three years. You might be ready for a mortgage if you intend to settle down and do not have immediate plans to move again.
Overall, buying a home is an investment and you want it to work in the long-term. Selling in a few years is always an option, especially if inflation leads to an increase in your home's worth. 
Ready for Commitment
After a while, renting gets old. You are essentially paying someone else's mortgage and not reaping the benefits of home ownership. You are limited in your ability to make upgrades, or you are upgrading for the long-term benefit of someone else. Buying a home is a point of pride for many people.
You have more freedom and can finally knock down that extra wall, paint the exterior, and install that porch swing. You can truly make it your own.
If the thought of being a homeowner fills you with excitement, you might be ready to look into what it takes to get a mortgage. The number one indicator about whether or not you are ready for a mortgage is the answer to this question: do you think you are ready?