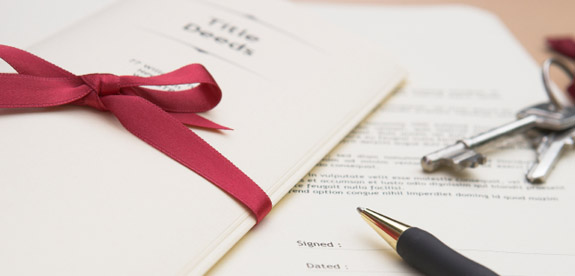 You've got your mortgage sorted, found the home you want and had your offer accepted by the sellers. Now it's time for conveyancing – the most important stage of the home-buying process and the moment when you actually become the proud new owner.
It's important for buyers to understand what's involved in the process beforehand, so here's everything you need to know about conveyancing:
What is conveyancing?
Conveyancing is essentially the legal process of transferring the ownership of a property from one party to another. It begins when your offer is accepted and ends when the final contracts have been signed and exchanged and all the necessary money has been transferred.
Who does it?
Although it is possible to do your conveyancing yourself (doing so will certainly save you money), most people don't have the time or knowledge and will 'instruct' a solicitor or conveyancer to carry it out for them.
Your estate agent and mortgage lender will probably have a list of conveyancers that they recommend, though it's often cheaper to find your own.
What does it involve?
Once you've appointed a conveyancer, they will conduct a series of searches to check for things like flood risks, and whether there's any future building work planned in the area that would affect the value of the property. They will also act as a mediator between you and the seller: liaising with their solicitor, inspecting the contract and raising any queries you might have.
If you're happy with the contract and all issues have been resolved, your conveyancer will exchange contracts with the seller's conveyancer. Everyone else in the chain of buying or selling property will have gone through the same process.
During this period, you'll agree a completion date, which marks the end of the buying process and is normally the day on which you move in. The conveyancer will also register you as the new owners of the property with the Land Registry and provide you with all the legal documents you need. The stamp duty on your property will be included in the conveyancer's final bill.
For more information on property conveyancing and help with your own home, please see coolebevislaw.com