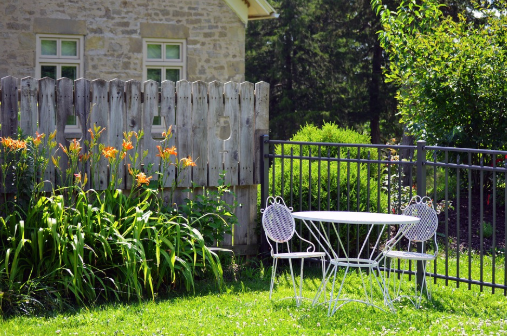 It is a good idea to be one with nature, particularly if you want to simply relax and destress. However, you don't need to travel far for this because you can turn your outdoor space into a haven where you will be able to bask under the sun, hear the birds sing, or simply gaze up in the sky. If you are keen on remodeling your outdoor space to emulate a calm, relaxing, but invigorating vibe, all the same, you need some of the essentials stated below.
Outdoor Seating
One of the basic things that you need to transform your outdoor space is incorporating the perfect seating. For this, you may initially need to declutter or find an open space. If there is a tree stump that inhibits you from finding the perfect seating location, then you may need to find ways to remove it. One of the practical ways to get rid of wood above the ground in your yard is through stump grinding wherein the root is still left intact, such that you won't end up with a big hole. The resulting flat space will enable you to position your outdoor seating seamlessly. Just keep in mind to go for those made from durable materials that can withstand extreme exposure to sunlight, as well as moisture and temperature changes.
Shade
Another outdoor renovation essential is your source of shade. Some people lean towards getting a gazebo, while others simply put up enormous tents or free-standing umbrellas. Some leverage on the grown trees on their yard a source of shade and protection while others exert the extra effort to design a pergola and let vines drape on it for a more pleasing garden appeal. A shade source will allow you to spend an extended period on your outdoor space.
Lighting
Finally, you also need to consider the lighting that you will integrate into your outdoor space during the renovation. For sure, you want to emulate a visually pleasing accent through the lights you install in your outdoor space, but at the same time, you would want your lights to be fully functional too. Soft lighting will set the mood of your garden space. Depending on the lighting that you intend to install, you may need the help of a professional. However, if you opt to go for solar-powered lights or battery operated LED lights just along your pathways, then for sure, you will be able to easily manage it on your own.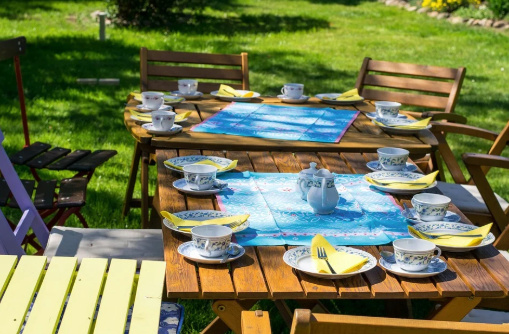 In conclusion, you need to come up with the perfect outdoor seating strategically positioned in your outdoor space to provide you with the ultimate comfort while being aesthetically pleasing. You also need to think about a shade source, as well as appropriate lighting. These are only the basic things that you need to think about, but the list goes on because eventually, you can also consider adding some cushions and throw blankets to your seating, or even a grill if your space permits. So, perhaps, now is the best time for you to start the makeover of your outdoor space.