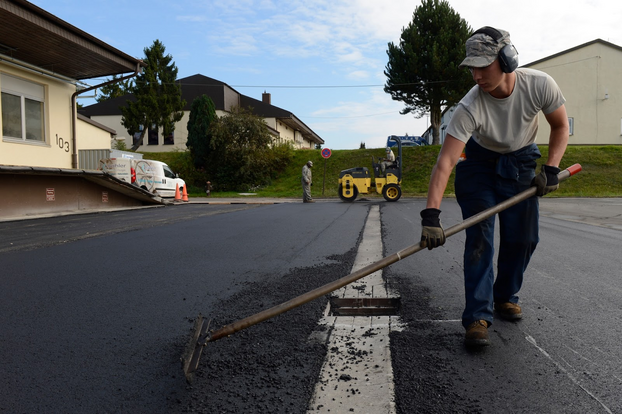 One of the essential focuses that many property managers have is ensuring the profitability of their buildings. This often means spending disproportionate time on advertising and leasing duties to keep vacancy rates. The pandemic sent this KPI soaring to a 15% average, putting management in a challenging uphill battle to restore their tenancy numbers.
But, marketing can be costly and sometimes effective when convincing prospects to sign a lease. Maintaining your commercial property is one way to convert and retain new tenants. This approach involves more than just painting walls and installing new carpets, but creating a commercial workspace that your lessors are proud to call home for their business.
Curious about how you can improve your approach to maintenance? Check out the following five tips to maintain your property and get the best return on your investment.
#1 Prepare, Prepare, Prepare
Whether you believe in climate change or not, without a doubt, severe weather events can cause serious damage to your commercial property. According to some insurers, flooding claims can occur outside designated flood zones. From tornadoes and hurricanes to small building fires and burst pipes, having the ability to make repairs and shore up vulnerable areas of your property will prove essential to your maintenance efforts.
Another step you can take in preparation for minor and major repairs is to build relationships with subcontractors and repair services beforehand. There's nothing worse than trying to find a reputable plumber while a water leak floods a tenant on a lower floor. It's essential to have these professionals ready when planning significant maintenance, like repaving your parking lot or installing new walkways. A dedicated commercial paving company already chosen will ensure things go smoothly and allow you and your tenants to plan around any temporary conveniences much sooner while work is completed.
#2 Make Property Updates Frequently
Another aspect of commercial property maintenance is the frequency of updates you make to your structures and surrounding grounds. Businesses that lease their workspaces expect their rentals to be modern and in good repair. They also want to impress visitors and keep their employees happy. Simple but regular updates throughout the year can satisfy this need and build loyalty with your tenants, which improves your vacancy rate. This will also make it easier to justify increased leasing rates.
You'll also find it necessary to conduct regular updates because of local zoning and building code requirements. These regulations can change as frequently as the seasons, so you must conduct regular inspections to ensure you comply.
#3 Don't Hesitate to Replace Troublesome Features
Many commercial properties come with different amenities and features that attract new tenants. However, as time passes, you'll find that maintaining a leaky ice maker or constantly replacing traditional light bulbs hurts your overhead and your property's appeal. Even though certain features like a microwave or dishwasher still work, they are not worth keeping, especially if your tenants constantly complain about their inefficiency.
Treat outdated and faulty equipment replacement as an opportunity to upgrade and impress your tenants. They'll appreciate the newer amenities, and you'll be able to get a tax deduction for these purchases. You can also enjoy the ROI these improvements will bring for several years.
#4 Treat Your Landscaping Like an Advertisement
Your commercial property's exterior is crucial to its appeal and is often the first point of reference on which prospects will base their opinions. When placing an ad online, your front entranceways and green areas will be highlighted, so it only makes sense that your landscaping gets the Hollywood treatment.
Ensure your sidewalks are free of gum, cigarette butts, and stains from decaying leaves and vegetation. Your flower beds should be freshly mulched and have a unique design that draws the eye to your building. Work with a landscaper to determine the best trees and foliage for your walkways and surrounding grounds. If you have grassy areas prone to flooding, they can help you find ways to hide these trouble spots. All these steps can help your older building look fresh, restoring some nostalgic charms without renovating the entire exterior.
#5 Invest in a Tech-Forward Security System
While you probably have some form of security on your commercial property, if it involves closed circuit cameras and a black and white tv in a back room, it may not be adequate. Today's modern security systems offer more camera options and cloud-based monitoring that lets you check on things from your smartphone or home computer. These features can make a huge difference in getting police assistance to your building sooner when trouble arises.
You should also offer this coverage as an added perk for your tenants' units, as an add-on cost to their lease, much like trash services. This extra step shows your firm's dedication to providing a safe and secure work environment for your lessors and their guests.
Get the Most Out of Your Commercial Property
As you can see, most of the tips recommended in this article don't require expensive renovations or overly costly investment, but the ROI is well worth the effort. By providing your tenants with a modern workspace, regularly maintained and provided for when problems arise, they will gladly renew their leases year after year. These steps also add to your firm's reputation in the communities you serve and will attract additional opportunities that can expand your portfolio.
Ref: 3277.28404