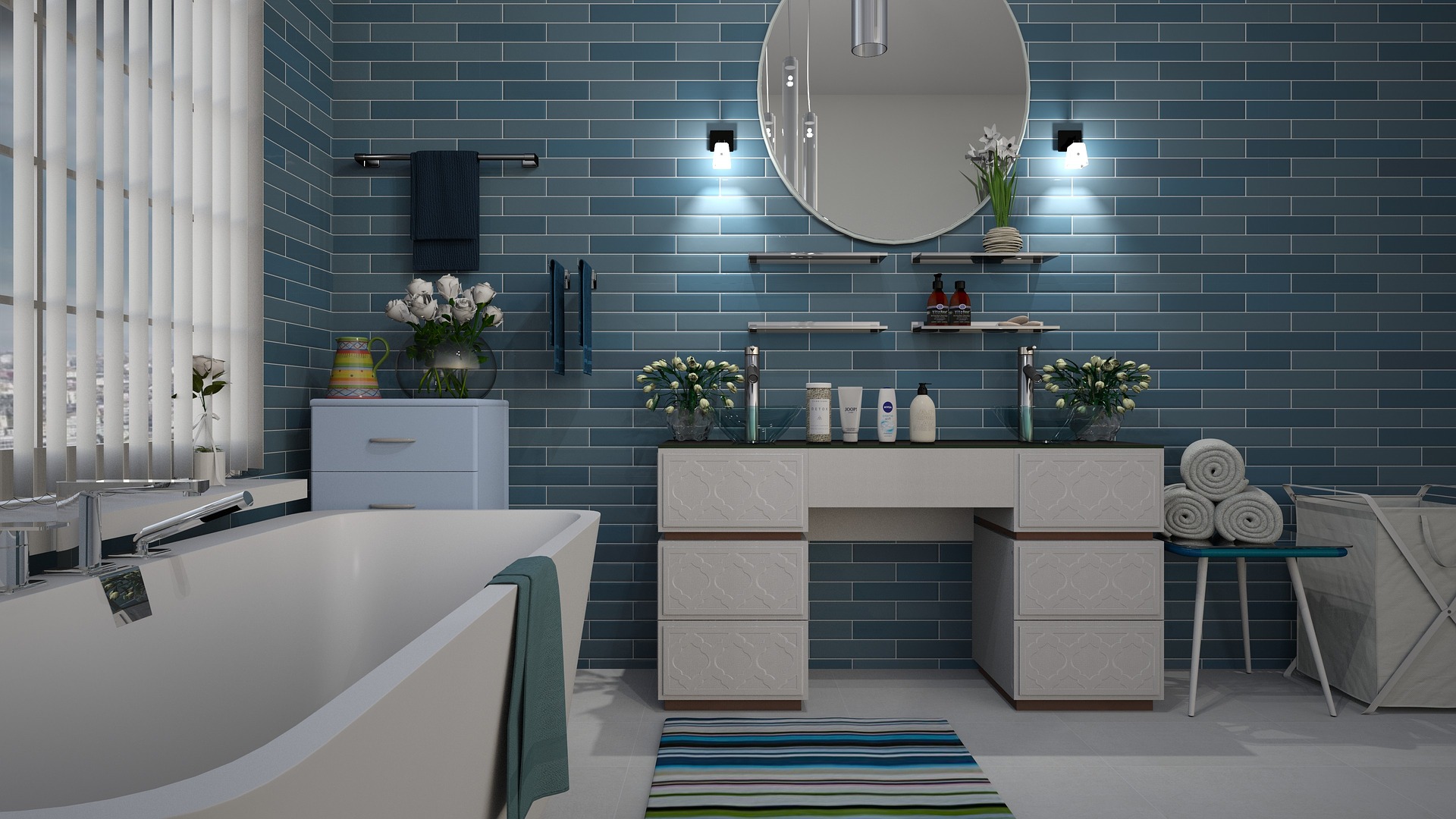 A bathroom is not just a room for washing off the dirt from your long and tiring day. It is also a space that gives you that calm and relaxed feeling you need. Your bathroom design plays a significant role in determining how truly relaxing your bathroom can be. If you're thinking about revamping your little sanctuary, here are some bathroom design ideas that you should try:
Make it spacious
Even where your space is small, there is always a way to make it look more spacious. Wall-hung units are the ideal design idea you need to try in order to achieve such space. On-wall cabinets give you the floor space you need, making your bathroom look more spacious. The installations also allow you to arrange your bathroom efficiently. You can embrace a minimalist design to ensure that space is conserved while still preserving both function and class.
Lighting
Light plays a vital role to lighten the mood of your bathroom. How you install the lighting devices, as well as the design you use in lighting the bathroom, says a lot. Placing mirrors in a strategic position that reflects the light around the bathroom is a good starting point. For smaller bathrooms, having an extended mirror is a practical idea that you should try.
A little luxury
Colours add a little luxury to your bathroom. With a variety of colours to choose from, going for brighter colours can work magic. Bright colours lighten the mood, adding a touch of luxury and comfort to your bathroom. Try different colours for the baths and basins that complement the wallpaper and paint as well as the tiles used.
No bathroom is complete without a mirror, but it can add more than just functionality. Choosing the right mirror can make your room lighter and brighter, especially our illuminated options, and clever placement can give the illusion of more space.
Double showers
How about that quick shower in the morning without having to wait for your partner to finish? It is about saving time with a style.  The double washbasins and control knobs, as well as the walk-in space in between, add a stylish look to the bathroom. Click here for more exciting, doable, and practical options.
Try vintage
If you want something different, go vintage. Vintage styles mixed with modern appliances give your bathroom a classic feel while still serving efficiency. Go for a design that complements your house's overall theme, especially if your abode is wrapped in vintage colours and finishes.
Décor variance
How about a mix of décor that does not match? A blend of different colours and styles can give you an excellent look and feel. Your old yet functional décor can be a starting point. Trying various combinations can spruce things up. Just creatively pull this off to make something different yet still beautiful.
Flooring
Why not change your floor up? Whether you want a modern or classic look there is a variety of flooring to choose from. Laminate tiling is the more practical, classic look but why not venture out to concrete floor? Concretes easy to clean and it can't be damaged by water – meaning you don't have to worry about damp towels, shower spray, or any spillages – a win-win!
There are numerous inspiring bathroom design ideas you can try, but the primary objective is to end up with a bathroom that gives you the comfort you desire. Each design gives you a different look and feel. Do not, however, compromise the bathroom's efficiency such as energy cost to get there. You can achieve it all by adopting a design that is both gorgeous and practical.