It's summer! The sun is shining and the barbecues are out. While the weather is glorious, one of the most obvious and popular places to visit is the beach. The question is, which beach do you choose? Here's a few of the UK's best beaches and coastlines to visit no matter where you live, or if you feel like travelling further afield.
   Bamburgh Beach, Northumberland
Image source: boardsandbikes.co.uk
At the foot of Bamburgh Castle, an amazing visitors attraction in its own right,  Bamburgh beach in Northumberland hosts an impressive expanse of golden sand. With classic views, and local towns and villages a short drive away with extra attractions, Bamburgh Beach is more than a day out for all the family. The sand dunes on the beach are areas of Special Scientific Interest, which are well worth a look if sunbathing in a historical location isn't quite enough of an attraction.
South Cornwall, Porthcurno
At the opposite end of the country, near Lands End, Porthcurno displays a beautiful site where the beaches are situated in coves among the cliffs. Famous for its beaches and surfing, Cornwall also hosts a lot of sheltered and secluded coves that are perfect for a day of relaxation. During the summer, it may just feel like you're in a completely different country.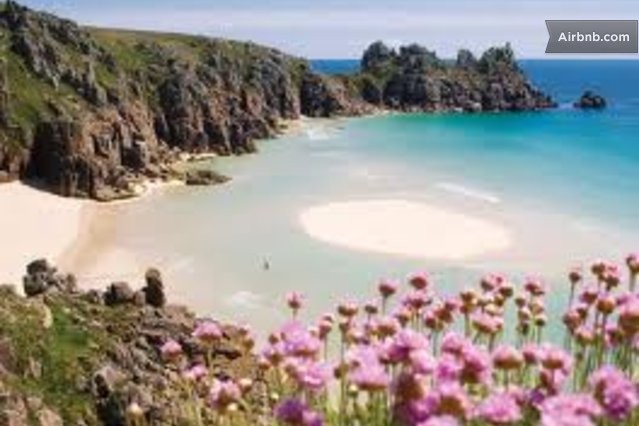 Image source: a2.muscache.com

Balnakiel Bay, Sutherland
Image source: www.richardchewphotography.com
For walking, one of the best beaches in Britain, Balnakiel Bay in Sutherland, is a top pick. You can walk for miles along the coastline in a surreal setting that will always have a cool breeze to take the edge off of the blistering hot days at the height of summer. The Bay also has a golf course and the ruins of a historic abbey nearby.
Thinking about selling your home? Click here 🙂
By Kate Walker