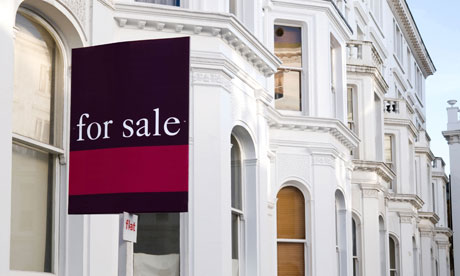 When you decide to move, you'll need to understand which steps are necessary to get your house sold for an ideal price. Even when housing prices start to climb, you still need to take certain in order to get the right home buyers in the door and eventually sell your home
Market It
If people don't know your home is for sale, it's not going to sell. This is why it's extremely important to market your home however you can. Using a Realtor is a great way to spread the word about your home, as these professionals have access to resources and databases you won't. You should also use the power of social media to help sell your home. Push the news out on your social networks and ask friends and family members to do the same. The more views your home gets online, the better chance it has of selling.
Fix the Right Things
Some people make the mistake of thinking their house has to be completely updated in order to sell. While potential buyers may like not having an upgrade project, you're not required to fix up every area of the home. In fact, buyers are more interested in knowing that a home has a new roof or a new HVAC system than they are in knowing if a bathroom has been remodeled. So, if your roof or your HVAC system is in need of repair, fixing one of those will be more beneficial to your bottom line than a new toilet.
Price It Right
The price of your home is going to be a deciding factor for many buyers, which is why you need to be smart. Sure, it would be great to walk away with a huge profit that you could use as you please, but if your house is listed for way more than the comparables, it's never going to sell. Make sure you look at other homes like yours in the area that are for sale as well as those that have recently sold. Use this information to decide what the listing price of your home should be, and then list it. As long as you're competitive, you'll get traction.
Clean It
You're going to have showings of your house, and they're going to happen randomly. Because of this, it's important to maintain the cleanliness of your home at all times. Pack up old junk and put it in storage. Make it a habit to put things away right away so you're not running around at the last minute. Use air fresheners or candles to keep the home smelling fresh, and make sure you vacuum and dust regularly. This way, when you get that last-minute showing, you won't have too much to do to get your home ready.
Take Fido with You
If you have pets, be sure to take them out of the house for the showing. Potential buyers will be annoyed if they have to walk around your dog or keep the cat from getting outside. Plus, you never know what your pet can do in your absence, and your potential buyers may walk in to a home with an unexpected mess greeting them.
Stay on top of It
Selling your home doesn't have to be a challenge, especially if you use these tips. Keep your home clean, fix the right issues, and constantly market your home, and then you'll be making the sale in no time.