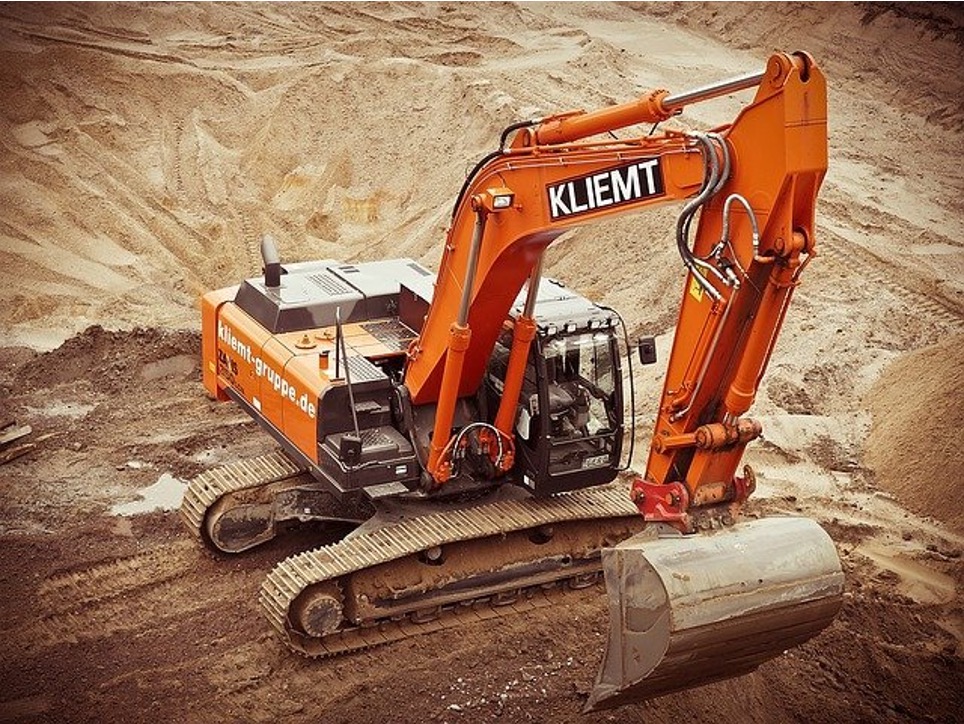 The construction industry requires very flexible strategies to help companies develop against the background of ever-changing market requirements and trends. One of the win-win practices in the 21st century is to digitise the environments of the building firms to improve the performance of their departments and enhance on-site control.
For example, software for bidding construction jobs can come in handy for more accurate estimates and an excellent tender portfolio of the companies. At the same time, cloud-based data storage, spreadsheets, and electronic reports will be beneficial for all the departments, including average on-site workers, managers, estimators, and accounting specialists.
But if we speak about construction project control on the site? What might digital tools help transform and modernise other building firms in 2022? Let's review the main approaches when it comes to digitalisation.
Top 6 Digital Tools for On-Site Construction Project Control
First, the digitisation of the construction industry is beneficial for your resource management and the general performance of your company on the market. You can become a leader in the niche almost immediately. In contrast, most manual routine tasks have become automated ones free from human-factor errors (estimating, analytics, management, etc.).
Let's take a look at the most recommended digital transformations for the building sector in 2022:
Estimating and bidding software – accurate financial forecasts matter your success as a contractor. Your specialists will provide you with almost perfect and exact predictions in the form of reports for your profitable bids and leadership in tenders.

Software for remote training and qualification testing – your on-site and office workers will be able to learn new skills and pass tests on the go or at any time it's convenient for them. Additionally, you can easily monitor certification results and the progress of your team members. All the updates or new safety training tests will be available in mobile-friendly e-format.

Resource management software is an extensive system with numerous advantages for the top leads at once. First, you will control your on-site workers better. Additionally, all the statistics and data entries will become extremely transparent (work hours, labour cost, commissions, pay-offs, taxes).

Safety digital tools – these are anti-theft hardware and software, cameras, sensors, and so on. Keep track of the innovations in this field to find the best-matching solutions to enhance the security background of your on-site workers.

Communication software – interact with your team members, subcontractors, customers, partners efficiently through digital communication channels. Besides messengers, you can switch to cloud-based reporting tools and spreadsheets to comment, suggest changes, etc. Try video conferencing instead of regular meetings in the office or driving to the site. 

Cloud data storage – it's useless to say that almost all the world currently stores documentation in the cloud environment. It is safe and eco-friendly to make your workflows paperless. Additionally, this approach speeds up communication between departments, quality of the undertaken work, and workers' control. As the head manager of the company, you can monitor, react to something, make suggestions, and change documents in real-time mode.
This list contained only top-priority digital solutions to take into consideration in 2021. About 40% of building firms globally have already shifted to most of these approaches to be competitive in the market. Take their experience as a model of your progress! 
What Are Barriers to Digital Transformation in Construction?
Although the range of benefits of digital transformation is almost endless, some building firms still have barriers and other so-called explanations why they do not digitise their workforces. Among them are:
New software is not integrated into existing systems.

More challenges and complexities with staff training.

No return on investments in the context of implementation and using digital tools.
These barriers are not about truth and good sense. Do not be afraid of these problems and start your digital transformations as soon as possible. 
How to Cope with These Barriers?
Speaking about non-integrated software, it exists on the market. But you should choose ones you can implement into your existing systems. Do not select software that does not meet your requirements. Note that a few digital tools are lacking in flexibility (most sellers understand that their product will become outdated or non-demanded soon). 
Staff training is not a challenge if you organise everything properly. Digitise their onboarding and help them at any stage. But note that you and all other top managers should be versed in new software with ease. 
No ROI is impossible when it comes to the construction industry. Return on investments occurs because your team members will perform faster reporting, estimating, and analytical background. This way you will work more profitably and quickly. Speaking about on-site control, you will save money on constant visits of the object, eye-to-eye meetings, and other routine tasks.
Ref : THSI-2692 / ZD.24134