Selling a home can be a tremendously stressful experience. Depending on the locale, asking price and market demand, finding the right buyer is liable to prove harrowing. Without even realizing it, many sellers make a bevvy of ill-advised blunders that are sure to turn off prospective purchasers and hurt their bargaining position. Fortunately, while there's no end-all solution to real estate anxiety, there are numerous steps you can take to make the home-selling process less arduous. Sellers looking to unload their homes in a timely manner would be wise to avoid the following mistakes. 
Poor Pricing 
If your home is located in a popular area that's rapidly growing, you may be able to command an impressive asking price. On the flip side, if you live in an area with low to moderate demand, you may need to be a bit more realistic when pricing your property. Unsurprisingly, people tend to assign a fair amount of sentimental value to their homes. In light of the many memories created within its walls, it's easy to see why you'd view your home as an irreplaceable treasure. However, it's important to realize that prospective buyers are not going to see things in the same light. Just as it's your goal to get the highest possible price, it's their prerogative to pay as little as possible. As such, you'd do well to work with an experienced real estate agent in determining a fair asking price. Pricing your home unrealistically is liable to turn off prospective buyers and result in the property staying on the market for a very long time.
In addition to pricing your home fairly, you'll need to accept that you probably aren't going to get the asking price. Again, if you live in a high-demand area and multiple buyers are clamouring to purchase your property, the situation is quite different, but more often than not, buyers are given a small discount on the final sale. As is the case with car-buying and other large purchases, home-selling involves negotiations, and neither side is likely to get 100% of what they want.  
Failing to Budget Accordingly 
Many sellers tend to underestimate the cost of moving – and to a point, this is understandable. Since most homes sell for a hefty sum, it's only natural to assume that the profit you make from your home sale will cover the various costs associated with your relocation. While there's a good chance that this will be the case, it's imperative that you sit down and draw up a relocation budget at the beginning of the selling process. For starters, you'll need to consider the fact that selling costs can account for roughly 10% of your profits. Secondly, if you intend to relocate in advance of selling your current home, you may temporarily be stuck paying two mortgages, and if you're financially unprepared for such an expense, staying put until your home sells is likely to be a wiser course of action. Lastly, if the home you intend to move into won't be ready by the time you sell your home, take care to factor in the cost of an extended hotel stay or temporarily renting an apartment. 
Leaving Large Issues Unresolved 
If your home is being placed on the market with outstanding aesthetic, structural or electrical issues, any offers you receive are going to be well below your asking price. Any buyer is going to take the cost of tending to those issues into account when making an offer, and you're unlikely to be pleased with the results. With this in mind, look online for 'contractors near me' and fix any outstanding issues taken care of in advance of listing your property.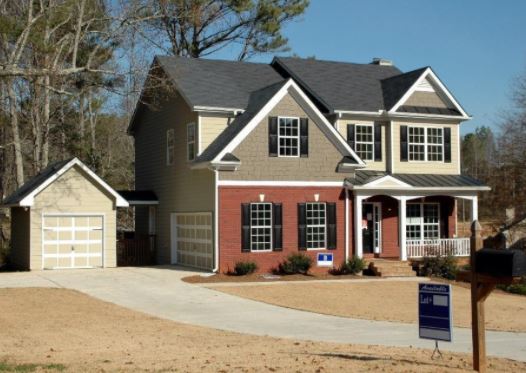 Even under the best of circumstances, selling a home can be a test of endurance. For starters, dealing with pushy realtors is no picnic. Furthermore, getting the property in sellable condition, taking measures to attract prospective buyers and haggling with interested parties are all tasks that are rife with stress and frustration. Of course, this doesn't mean that home seller should simply resign themselves to having a terrible experience. By taking active measures to avoid the blunders discussed above, you can make the home-selling process easier for everyone involved. 
Ref number: THSI-2209