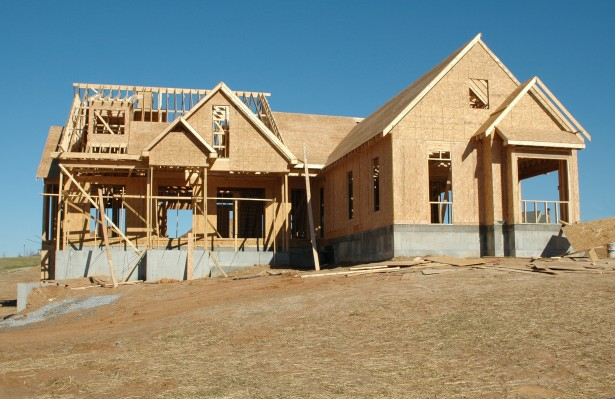 If you're hiring a home builder in Ontario or a builder anywhere, a custom home is a big undertaking. There are unique considerations that come with building custom homes rather than buying an existing one.
One of these considerations is how you set your budget.
It's not as black and white as buying a home that's already built because, in this case, you shop for homes within your budget, you make an offer on the one you choose, and if it's accepted and you're able to get the financing you purchase it at an agreed-upon price.
It's trickier with a custom home, and you must set a budget.
If you want a new-construction home, you can opt for a production home or a custom-built home. A production home is more cost-effective because it's pre-designed. A builder has a set of styles and floorplans, and they buy the land. Then, you can choose your house design and get options for customising the interior and exterior, including the materials and colours. In some cases, with a production home, you can also add rooms.
Custom-built homes are more what we talk about when discussing budgeting. A custom home allows you to be part of every aspect of the design process. You buy the land, choose a builder and an architect, and design your dream home start-to-finish.
The timetable to build a custom home can be relatively long, depending on contractors' size, materials, and availability. It also tends to be more expensive. Below, we discuss some particular things about a budget for custom homes.
How Much Does It Cost to Build a House?
According to HomeAdvisor, the average cost of building a house is $282,299 in the United States in 2022. That is less than the median home sales price, but that doesn't mean that's how much it'll cost you. It also tends to be more expensive in Canada.
The things that impact how much it costs to build a custom home include your design choices, building materials, labour costs, and location.
You have to remember that this price doesn't include buying and prepping the land.
The average cost to build a home goes up significantly when you add a bedroom. For example, the average cost for a one-bedroom is $80,000 to $400,000, and then, if you're building a four-bedroom home, those average costs go up to $200,000 to $1 million.
The Process
Some of the things you'll have to pay for if you're building a custom home include:
Buying and prepping the land—this is, on average, around $80,000, so you need to add that straight to the costs above.
Plans and permits—this can cost around $7,000 on average. House plans cost $5,000 for the average homebuilder, and permits can be around $2,000, depending on where you live.
Prepping and building the foundation—the average spent on this step is $14,500.
Framing the house is when you're building the "skeleton" of your home, and the costs to do this are usually anywhere from $20,000 to $50,000, with the average being $35,000.
External elements—once a house is framed, external elements might be added. These can include structures like decks or patios. Plan for an average of $20,000 here.
Plumbing and electrical—the average cost for these major systems that allow your home to be fully functional is more than $52,000.
Interior finishes—this is one of the areas of your budget that can vary quite a bit, depending on your personal choices. Your interior finishes include insulation and drywall, interior doors, flooring, and other components that make your house livable. The average cost is $112,500 right now.
Finalising additions—these miscellaneous expenses include things like landscaping. The average is estimated at $20,000.
Your home itself makes up 75% or less of your final expenses.
How Much Does Your Builder Make?
According to the National Association of Home Builders, the expenses for a general contractor are, on average, $85 per square foot.
Hiring an architect can cost anywhere from $15,000 to $80,000 or more—this is usually around 8-15% of your total construction costs.
If you hire a designer, that will add anywhere from 10-17% more to your budget.
Ways to Save Money
If you want to build a custom home but do so within a set budget, there are ways to keep costs down.
First, think carefully about your location. If you're building in or around a major city, everything will be more, including the building materials, the land, and the local labour costs.
You can find cheaper options if you go further out or choose a smaller town.
Finding an affordable piece of land is essential here too. If you can find a piece of land nearly ready for a home to be built on, you can save on clearing and prep fees. A good piece of land would be relatively flat, clear of big trees and shrubs you'd have to remove, and wouldn't require demolishing other buildings. Ideally, it will also already have a connection for water, sewer, and gas lines.
You can work with your contractor on your design plans to simplify things as much as you're happy with. You might have to make some sacrifices if budget is your main priority, but this is true when you're also buying an existing home.
Finally, some people building homes also like to source their materials. It's more work for you, but you can potentially reduce costs if you take the time to shop around for the best deals. Talk to your builder if you have items you want to use or repurpose.
You could go to a lumber yard to look for reclaimed wood, and you can often find new countertop slabs and remnants for a discount.
Ref: 3121.27198