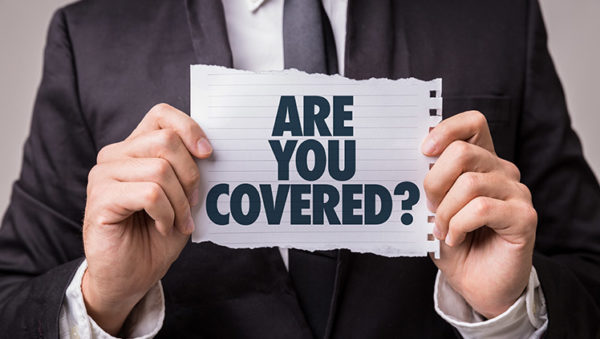 Buying a holiday home has become increasingly popular and in particular, holiday homes in the UK are now hot property as homeowners look to capitalise on the staycation boom created by the pandemic. However, with travel restrictions easing and foreign holidays becoming more popular again, buying a holiday home in Europe is also rising. Here we explore the pros and cons of buying that dream second home in the UK or Europe and what could best work for your circumstances.
And remember to speak to a professional before taking action, whether a tax planner and mortgage adviser or getting a quote for the best holiday home insurance at the right price.
Pros
Holiday homes can be an excellent investment
You can enjoy holidays more easily and frequently if you own a second home
You can make extra income if you decide to let out the property
Renting out your furnished holiday home in the UK can give you some attractive tax benefits, as they're a business rather than an investment. These benefits include being able to deduct 100% mortgage interest costs from rental income before your tax bill is calculated
Cons:
You will pay 3% Stamp Duty Surcharge on a second home in the UK and abroad – which can be incredibly expensive on top of the purchase price
There are strict rules on renting out your holiday home in the UK. It must be available to let for at least 210 days (30 weeks) a year to qualify for furnished holiday let tax relief.
Letting out your holiday home can be time-consuming. You'll need to manage all the necessary administration and keep track of outgoings for tax purposes.
If you need the maximum income from your holiday home, you won't be able to stay there during the peak summer months – as they'll be your most lucrative, so it's really important to weigh up what it is you want from a holiday home before you think about buying it
The best place to buy a holiday home in the UK
Some of the most popular places to buy holiday homes are The Cotswolds, The Lake District, Yorkshire, Pembrokeshire and the peak District, Brighton, Cornwall, Dorset and many other seaside towns.  Places such as Broadstairs and Whitstable, which have grown in popularity since the onset of the pandemic, partly due to the close travel proximity to London, have also seen property prices soar as more people look to buy second homes there. One important thing to consider, particularly if you plan to use your second home as a weekend retreat and a bolthole to escape the pressures of the working week, is the distance to your holiday home, so you avoid spending too much time motorway travelling on the weekends.
Buying a property in Europe and securing a mortgage after Brexit
Some of the most popular places to buy in Europe are France, Ireland, Italy, Portugal, Malta, Greece, Cyprus, Turkey and of course Spain. Each country offers very different property styles and prices, but all have the benefit of offering some truly stunning locations. People from the UK looking to purchase holiday homes still have the right to buy property in the EU.  Although the UK has left the European Union, the right to purchase property in the EU is not reserved for EU citizens.  However, it's important to remember that European countries have different policies and procedures for buying properties. It may be the case that you will need to take additional steps as we are no longer EU citizens.   Such steps can include undergoing an additional approval process before being permitted to purchase the property (such as in Austria).  If you're considering purchasing a property in Europe, it's essential to ensure you understand the whole process, from putting an offer forward to completing the purchase. Even before Brexit, this would be an essential step, as there can be several differences in the buying process, depending on which country you want to buy in.
However, getting a mortgage to buy a property in Europe can be more difficult. Simply because foreign lenders usually ask more questions before they're willing to lend. Finance can be challenging to secure and especially post-Brexit, a larger deposit of up to 50% of the purchase price will be needed.  It is therefore essential to seek professional advice before you begin your search.
Can I buy my holiday home through my business?
This is an interesting question, and it boils down to whether you want to use your holiday home for you and your family to enjoy or if you want to rent it out and create a second income.
If you plan to rent out your holiday home, you can purchase it through your existing trading business, provided your business is a trading limited company. If your business is not a limited company, you are treated as a private individual for the purchase.  Limited company status becomes much more attractive because there are some tax benefits. Unlike property owned by an individual investor, mortgage interest is treated as a business expense for limited companies. This means it's possible to deduct the cost of mortgage interest before paying your corporation tax.  You must seek professional mortgage advice and look into this issue thoroughly before investing in a holiday home, so you can be armed with all the facts about the best way to own and use your home.
Leaving your holiday home empty
With any holiday home, there are likely to be long periods where the property is left empty, which is natural, given it wouldn't be your primary residence. As such, keeping the property well protected, with locks, an alarm system, and even someone local who could check on the property for you when you aren't there, are all essential steps. Insurance is also crucial for several factors. If you're buying abroad, comprehensive buildings and contents cover is incredibly vital, mainly if you won't live there all the time.  Whether your holiday home is in the UK or abroad, you must buy specialist insurance if you're letting the property out, so make sure you speak to the right broker. A standard home insurance policy won't be suitable for a holiday home as most policies won't cover unoccupied homes for more than 30 days. If you plan to let your holiday home out, holiday let insurance typically includes cover for things such as public liability. Hence, if someone suffers an injury while staying on the property and accidental damage as well, you'll also get cover for loss of rent, which can give peace of mind during extended periods when the property is unoccupied.
Are there any places I can't buy a holiday home?
There are a couple of points to be aware of regarding places that are becoming more difficult to buy second homes or simply will not allow it. Property ownership in Jersey, for example, is unique in that you first need to establish whether you qualify to own property in Jersey, which discounts most people who don't already live there. 'Entitled' people may occupy and buy any property on the island. To fall into this category, you may be either:
born in Jersey and have lived on the island for a period or periods amounting to a total of 10 years or more
non-Jersey born but have lived on the island for a continuous period of 10 years or more
a non-Jersey-born person who arrived in Jersey before the age of 20, whose parents have lived in Jersey for 10 years or more, and who has lived in Jersey for more than 10 years before reaching the age of 40 or
a person who has been granted the status on hardship or granted the status on social and economic grounds as in the best interests of the community
Some final points to note are that in the UK, some seaside areas such as Brighton and Whitby are having what is being billed as a 'quiet seaside revolution'. Areas such as these are petitioning the council to stop new build homes, for example, being taken up by out-of-towners / those who want a second home. This is partly because they feel this trend is pushing house prices to unrealistic levels, and therefore younger people who have lived in these areas all their lives are struggling to get on the property ladder.
Meanwhile, on the continent, a very different situation exists.  In countries such as Spain, Italy and Sicily, for example, to counter ageing populations in smaller declining villages, villas and townhouses are being offered to new buyers for as little as €1.  Whilst this is a headline-grabbing tactic, it is not new and can be traced back many years.  It is also not as clear-cut as it seems. Many of these properties will need extensive work and are not in ideal locations, hence the low sale price. As ever with any big purchase, it is always best to do your research and investigate all these issues first before making any offers.
Ref: THSI-2968 | ZD.25859