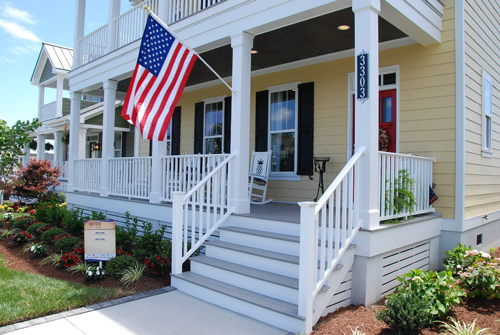 There is a lot of appeal when it comes to Europeans and those overseas buying a house in the United States, particularly in sunny areas like Florida. There are a number of specific rules that you will need to consider if you're looking to buy a property in America, as well as a number of financial implications that you will also need to consider. Knowing where to find a reliable realtor, knowing your tax liabilities, and how to make payments between the US and the UK (or other country) are all important factors that you will need to consider.
Buying a property in the US is very different from most other countries so knowing how to purchase your home safely and securely is vital. In addition to this, it is always important to view a property before you buy it so you know exactly what you are getting instead of simply relying on the pictures from the estate agents. To do this it is important that you fill out an ESTA form and have this approved so you can travel to and from America with a correct visa, particularly when you are beginning to complete a residency visa in order to move to the country.
Green Card Eligibility
In order to move to the US, you will need to make sure that you have a green card (permanent residency visa) in place. This can be obtained through family, a job offer/employment, refugee or asylum status, or a number of other special provisions. Simply, you must qualify under one of the immigrant categories which was established in the Immigration and Nationality Act (INA). In addition to this, you must also have to prove satisfaction of immigration.
There are many grounds including health-related issues, criminal or security related issues that may result in you being inadmissible. Before you look into purchasing a house in the United States, you may want to apply for a Permanent Residence Visa, whether you're looking to rent the house straight away or live in it.
Mortgages
According to a U.S. Census, 70% of homes in the U.S. are mortgaged, and it will take a lot of documentation to obtain a mortgage from a U.S. bank. However, the rates are low and the interest paid is tax deductible on your U.S. taxes.
This is one of the biggest benefits of owning a property in this country, and most banks will require the proper transfer of title, insurance and accounts in order to ensure that the property is going to be taxed and insured correctly all at once. This will save time dealing with these individually, l and in most cases you will receive an annual statement relaying the aspects of your transactions.
Where To Start Your Search
There are a number of different ways that you can start your search when it comes to purchasing a property in the US. Normally, online is one of the most popular ways to search for a new property, although selecting one realtor or agent to help you in your search is also beneficial.
Your realtor will help to find you homes that match your criteria from a number of resources, so if you're low on time, or you're too busy to do much independent searching, then a realtor or real estate agent may be your best bet. Knowing where to start your search is one of the most important things to do before you begin the purchasing process.