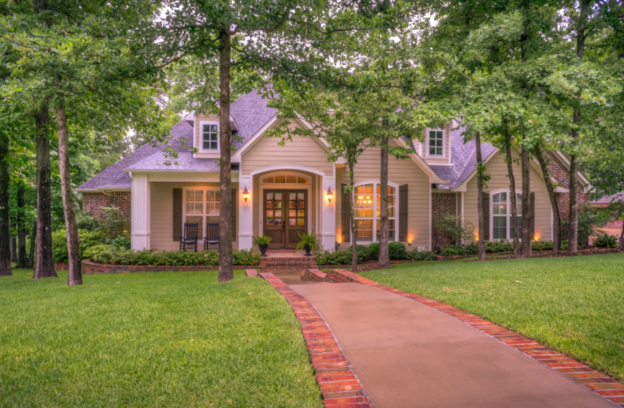 Last year saw more Americans sell their homes without a realtor than ever, with 77% of such houses selling in less than 14 days. While the real estate market isn't expected to be quite so hot in 2023, you can still sell your house without a realtor, as long as you're willing to learn the process and do the work. From marketing to pricing to negotiations to paperwork, there's a lot to do when selling your home realtor-free. This online resource can help you sell a house without a realtor, regardless of how intimidating it can appear initially.
Today, we will discuss selling your property without a real estate agent in 2023.
Is It Hard to Sell a House Without a Realtor?
Today's advanced technology makes selling a house without a realtor easier. Don't take that for granted — it's still a reasonably convoluted process for the average person. Without a realtor, you'll handle all parts of the transaction, including the extensive paperwork and negotiations. So, selling a house on your own can be tricky, but it's doable.
Most real estate documents can be signed digitally nowadays. This speeds up the process of selling a home tremendously. Technology has also sped up the way people pay for real estate. Homebuyers can wire large amounts of funds directly to escrow companies. From here, the escrow company wires the money to you once closing is complete. As a home-seller, you can get your money faster than in years past, thanks to technology.
Real estate inventory levels have been relatively low over the past few years. This also makes it easier to sell a property without a real estate agent. If your property is in decent shape and in an attractive location, homebuyers will likely be chomping to make you an offer. Unless you live in a highly remote area, sellers usually don't have to search too far to find a few potential buyers. Thanks to technology, the world is smaller, making it easier for buyers and sellers to transact. In 2023, you can sell a house without a realtor much easier than in years past.
The Pros of FSBO
There are a few advantages to selling your house without a realtor this year, including:
Complete control — You control 100% of the process when selling yourself. You won't have to worry about clashing with professionals or wishing you'd done things differently after the fact. 
Closing cost reduction — Sellers traditionally pay their agent's commission, anywhere from 5% to 6% of the final sale price. Eliminating the agent means you won't have to pay these fees.
Quick sales — The National Association of Realtors report discovered that homes sold in this fashion closed in less than two weeks. Selling your property quickly is using this strategy.
The Cons of FSBO
What goes up must come down, so consider the following potential downfalls to selling a home for sale by owner:
Buyer's agent commission — You'll still need to pay the commission fees for the buyer's agent. Traditionally, these can run as high as 3% of the final sale price. 
Lower sale price — While you'll save on your agent's fees, reports show that homes sold by their owners go for less than those sold with a realtor's help. 
Underdog during negotiations — Negotiating is art, and realtors do it for a living. So, you may be on the back foot.
How to Sell Your House Without a Realtor in 2023
After weighing the pros and cons, follow the steps below to sell your home without a realtor in 2023:
Price it competitively — Don't under or over-price your house. Look at similar homes in your area, pricing yours accordingly. 
Prepare your home — Make sure it's visually appealing, deeply cleaned, and personalised. 
Hire a photographer — Professionally photographed homes sell 32% faster than others.
List on MLS — Use for sale by owner websites to reach a wide range of buyers.
Show — Schedule showings at times that suit you and ensure your home is ready for each.
Negotiate — Review all offers and send counters as required.
Close — A settlement agent handles the closing process once you accept an offer.
Final Thoughts
While selling your house without a realtor in 2023 can be tricky, it's ultimately worth it for many people. Just follow our seven-step online resource to find a buyer and get paid. Following the right real estate advice, you can sell a property without a realtor. This selling process will require more time and effort upfront from you. If you're not capable of investing time into selling your home, you should consider seeking the help of a real estate agent. For homeowners bold enough to take on the challenge of FSBO, you can earn potentially more significant profits and be in control of the entire transaction.
ref: 32230.28018