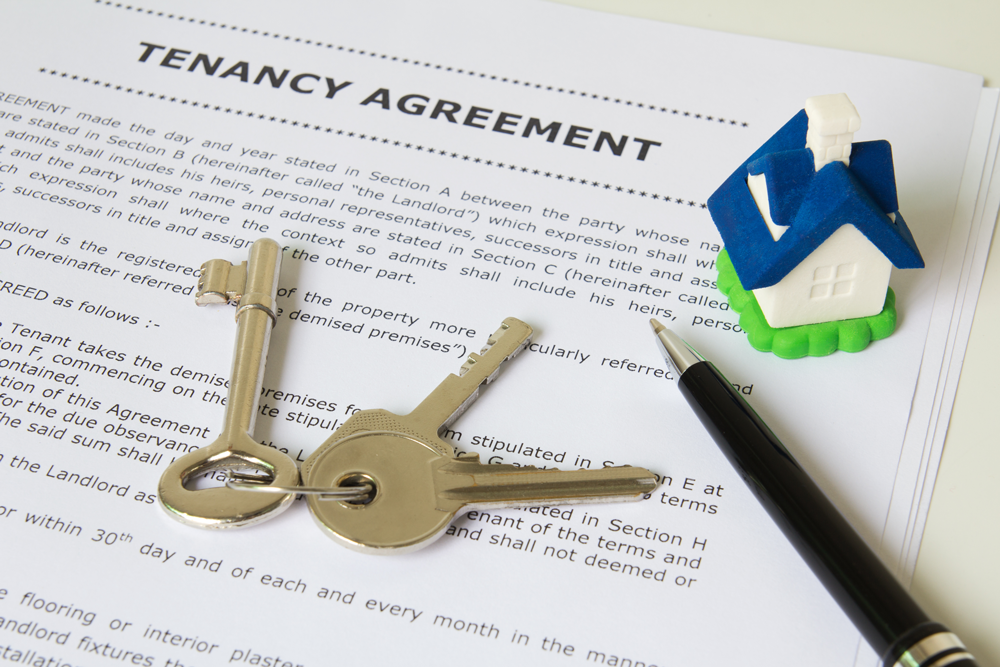 Whether you are a landlord or a tenant, a month-to-month lease offers flexibility. Unlike a long-term lease with a specific start and end period and a set amount for rent, a month-to-month agreement typically lasts for 30 days.
The agreement usually renews each month automatically unless the landlord or the tenant gives notice of non-renewal. But does that mean a landlord can raise the rent? How does a month-to-month lease agreement work? Read on to find the answers to your questions and to determine if this rental arrangement is right for you.
What Is a Month-to-Month Lease?
A lease agreement is a legal contract between the owner of a property (also called the landlord) and the person who rents the property (also called the tenant). The lease agreement transfers the landlord's rights to the exclusive use of the property to the tenant for a mutually agreed-upon period.
While a typical lease agreement lasts for one year, with the tenant agreeing to pay a specific amount each month as rent, a month-to-month agreement lasts only 30 days.
The main advantage of this arrangement is its flexibility for both parties. Renters can choose to move out after 30 days if they find a better or less expensive place to live. By the same token, landlords can decide to end the tenancy after 30 days without any penalty. In states where eviction laws are strict, landlords may prefer to rid themselves of problem tenants in this no-hassle way. However, some drawbacks come along with this freedom.
What Are the Pros And Cons of a Month-To-Month Lease?
Let's look at the primary advantages and disadvantages of a month-to-month lease.
Pros of a month-to-month lease
Flexibility. As we have already seen, this type of lease works well for people who desire flexibility. For example, the arrangement works well for renters who are unsure of how long they will be in an area. It also might appeal to landlords who are contemplating renovations on their property.
Fluidity. With a month-to-month lease, a renter does not have to worry about breaking a lease or finding someone to sublet if they need or want to move out. Likewise, if a landlord finds a more suitable tenant, they can simply not renew the lease at the end of the month.
Cons of a month-to-month lease
Uncertainty. The flip side of the flexibility this arrangement offers is the uncertainty that comes with it. A renter could have to find a new place to live on short notice, and a landlord could have an empty unit with no income for the next month.
Financial unpredictability. With a month-to-month lease, the landlord can raise the rent each month if they choose. On the other hand, renters can move out at the end of the month if they find a more affordable dwelling. As a result, both parties can face unpredictable finances.
When Is a Month-to-Month Lease a Good Idea?
A month-to-month lease can be ideal for some renters and landlords. Here are some scenarios where a tenant might benefit from a month-to-month agreement.
When you move to a new city and want to see if a particular neighbourhood is right for you
When you are working in an area for an indefinite period
When you are searching for a home to buy or your new home is under construction
When you have significant life changes on the way
Here are situations where a landlord may want a month-to-month lease.
When you are new to screening tenants
When you are planning to renovate your property
When your property is increasing in value
When you want to keep a unit available for a friend, or family member
Should You Sign A Month-To-Month Lease Agreement?
As we have seen, a month-to-month lease has some distinct advantages and disadvantages. The main advantage is the flexibility it offers. And the main disadvantage is the uncertainty it can cause regarding your finances and housing security. It can be very stressful to find out you have to pay more rent or find another place to live on short notice.
A fixed-term lease may be the better choice if these factors stand out. However, if you are a renter new to an area or facing an upcoming life change, the flexibility of a month-to-month lease may be just what you want.
And if you are a landlord who wants more control over their rental prices and the kind of renters in your building, this arrangement may have some definite appeal.
The bottom line is that there is no one-size-fits-all answer to whether or not you should sign a month-to-month lease agreement. Just be sure you carefully read the terms of the rental contract and ask any questions you have before you sign.
Ref: THSI-2964 | ZD. 26177