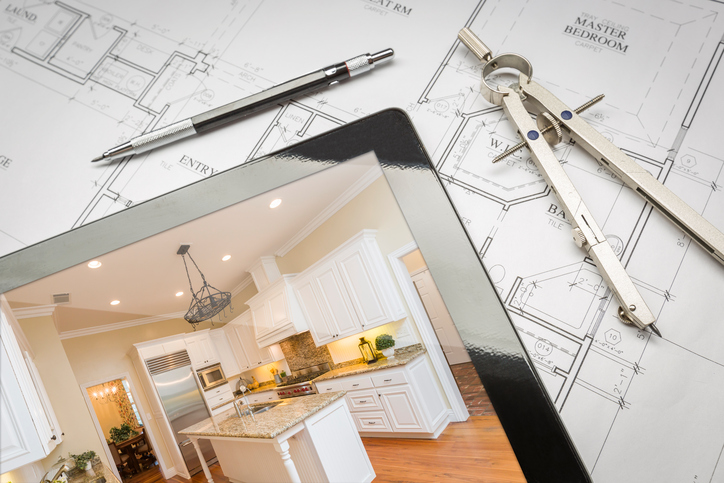 Purchasing a property is likely to be one of the most important decisions we ever make during our lifetime. It is common place to see new buyers opting not to have a building survey taken out on their desired home.  The main emphasis tends to be on the mortgage and deposit costs, forgetting about any optional expenditure like a home survey.
Some people simply trust the valuation report, which shows the mortgage supplier that the property is actually worth the intended value.  This will not highlight any structural work that might need to be done.  It is key to obtain as much information as you can to ensure that your project does not turn into a financial burden.  This will give the purchaser peace of mind that the investment will not run over the intended budget.
Most people might only see a house a couple of times before falling in love and in the heat of the moment, might oversee potential costly repairs that need doing.  When choosing a survey, there are a few options depending on the size of the project and age.
It is common to see basic maintenance costs to rise above £10,000 and in the case of mould or damp, this can easily double.  A survey will put the buyer in a strong position to strike a deal and get the property at a lower cost, giving them plenty of information to barter with.  If the house is older or listed, the history might be uncertain and this can come with a host of potential problems.
The most trusted bodies in surveying are the Royal Institute of Chartered Surveyors (RICS), so you should choose Chartered Surveyors who are members, they will  have local experts, knowledgeable of the surrounding area's history and housing market.  There are obvious aspects to look at like damp issues, any structural damage, archaic wiring, lack of double glazing and leaky roofs. They will also be building surveyors a building survey will typically save the buyer a lot of money in the long run, reducing the chance of any unwanted costs in the future.
The most important and popular survey open to all home buyers is the RICS Condition Report, which come in three stages.  The first level report covers the basic aspects of the property, looking at the overall condition and highlights any urgent issues and potential legal problems.  This report lacks any in depth detail and comes with little advice.  The next level up, includes a more detailed analysis on important defects, repairs and future work needed.  This survey is popular amongst home buyers as it includes a valuation and insurance expenditure.  The third option is geared towards older or larger properties and is far more detailed than the first two surveys.  It shows all repair costs and comes with advice on all aspects of the property, leaving no stone unturned.  This can be a real life saver when dealing with bespoke and listed properties where there can be a lot of uncertainty regarding future maintenance.