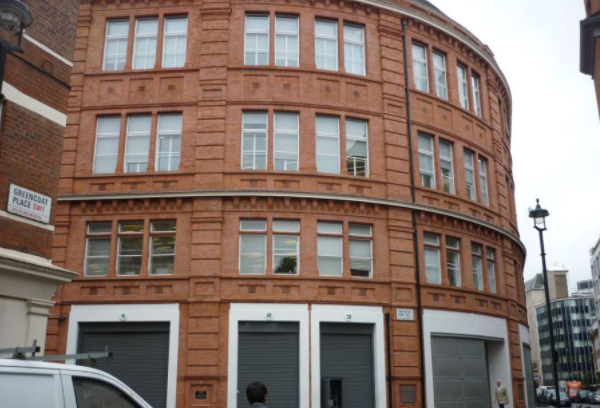 Damp is caused by excess moisture in a building, which can appear quickly and in many forms. Symptoms of damp can be damaging to business, as premises with mould can look dirty and uncared for as well as having an unpleasant musty smell, which isn't good for the image of a company. Commercial properties should be safe and pleasant for both staff and visitors and the quickest way to get your property back to looking good, is to know how to identify mould at the earliest possible stage so that you can remedy the situation before it does too much damage.
What types of damp am I likely to find?
The most common damp that you find in both commercial or domestic property is by far, condensation, which can affect any building large or small, old or new. Older buildings are also often affected by rising damp or penetrating damp. Condensation is caused when the warm, moist air we produce, meets a cold surface and condenses into water. If a room is poorly ventilated the warm air has nowhere to escape and condensation can build up, causing damp and damaging harmful mould. Not only does this cause considerable damage to the property and contents but it is also damaging to the occupant's health.
Rising damp is usually found in older properties, where the damp proof course has failed or doesn't exist at all.  Ground water rises up through the interconnecting pores of the walls by capillary action and overtime can rise to a height of 1.5 metres. Water from the ground contains hygroscopic salts, which deposit in the bricks and plaster and on days of high humidity, attract moisture from the atmosphere, making them even wetter.  
Penetrating damp (Lateral damp penetration) is moisture from the ground that affects the walls of basements and cellars that are built at a lower level. Ground water is forced through the pores of the walls, under hydrostatic pressure and can cause considerable damage to rooms, internally, to the point it is no longer possible to live in them. In addition to this, the damp can still rise 1.5 metres above the ground, causing, even more, higher damage.
How can I identify damp in my commercial property?
Damp problems are often very easy to spot. Some damp problems cause mould which can be black or dark green and is often found in the corners of a room, where the air circulation is poor or on window frames and reveals. Where mould is growing, you may notice an unpleasant damp and musty smell. You can also identify damp by looking for peeling or discoloured wallpaper, stains and tide marks, flaking paint or plaster and damp or wet patches.
You may even spot salt stains which appear as white marks or crystal particles. Check skirting boards, floorboards and window frames which may be rotting, broken or brittle. Looking at external walls you may notice large dark stains, moss or crumbling mortar between the bricks or stone. None of these signs should ever be ignored because worse is could be yet to come. If you suspect that you have a problem, the best course of action is to contact an expert, like Tapco HomeDry, who will come and carry out a thorough damp survey.
What does a damp survey entail?
When you seek the advice of an expert, a surveyor who is qualified to the high standards of the Property Care Association (PCA), will come to your property and begin by assessing the general construction and overall condition of the building. You will have the opportunity to discuss any specific concerns and any previous damp course work that may have been carried out.
The surveyor will then check for any defects with guttering, downpipes, pointing, rendering, door and window frames and roof flashings. As well as using powers of observation the expert will use a calibrated damp meter on areas where there are no visible signs of damp, to check areas which are not visible damp. In the right hands, the damp meter will show the extent of the damp and map a moisture profile, which will give a more specific diagnosis of the problem. Thermal imaging can also be used to find out whether the damp is rising, penetrating or caused by leaking pipe. After the survey, your damp expert will be able to advise on the best course of action to rid of any damp related problems.
You can find out more about protecting your commercial property from the evils of damp through this handy infographic about damp proofing reports.