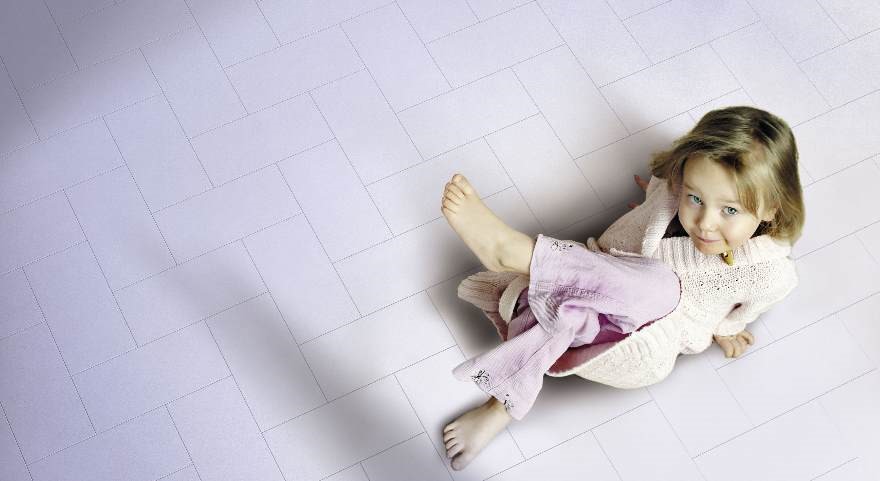 Source: Harvey Maria
Are you thinking of redecorating your daughter's bedroom or playroom? Selecting the right flooring is probably one of the most important elements you should consider. Whether you're toying with the idea of fitted carpets that are soft and warm underfoot, or a practical hard flooring choice that's easy to keep clean, here are x things you should definitely think about.
Consult the little lady
Unless you're designing a baby's nursery, your child is likely to have an opinion on what she would like her room to look like. Even toddlers can have a strong sense of taste and yes, even when it comes to flooring. If you unilaterally decide to go with, say, a bright green and pink colour scheme, little madam may love it or hate it. Rather than setting yourself up for potential battles with your 'client' afterwards, it's best to let them her a say in the design process.
Redecorating a bedroom is an exciting time for all concerned, and it may be the first time that your little one can exercise a bit of creative freedom. After all, the room in question is her space. If you can find some compromise solutions to create a room that your girl will love spending time in, she'll hopefully be more motivated to look after it.
Think longer term
As your little girl grows older, so her interests, tastes and preferences are bound to change. Where once pink princesses and glittery unicorns reigned supreme, suddenly it's all change: goodbye Barbie pink, hello sophisticated lilac. If you went to town with the old room scheme, that means a lot of changes, not to mention expense.
When it comes to flooring, it doesn't make financial sense to change the floor covering every time your daughter discovers a new style or favourite colour scheme. Instead, make sure you go for a flooring option that can ride the rollercoaster of changing tastes. A neutral(ish) colour will be more flexible, able to complement more colours and styles, which will save you a great deal of effort and money in the longer term.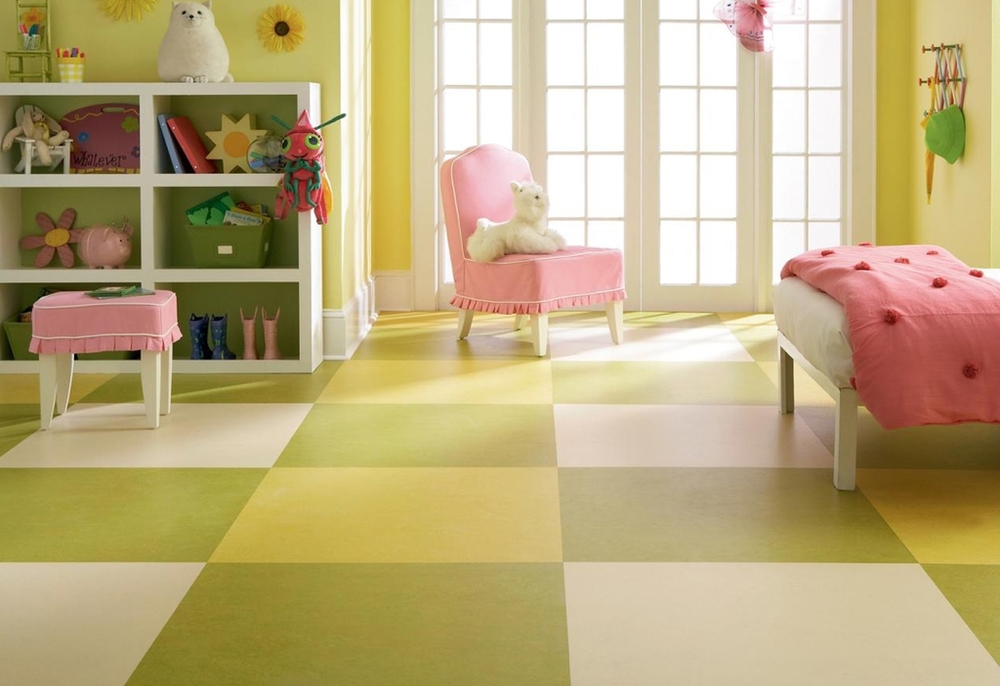 Source: Pinterest
Go low maintenance
Children's rooms are notorious for becoming messy much more quickly than other rooms in the house, and most of the play activity tends to take place on the floor. It's where your daughter and her friends can get creative with playdough or paints, Lego or Brio, Polly Pocket or Sylvanian Families.
With dirt, stains and sticky marks likely, and hygiene at the top of every parent's agenda, you will make life much easier for yourself if you choose a floor that is easy to keep clean. Hard flooring such as laminate or LVT tiles are a practical and sensible option; regular mopping with soapy water is all that's required. Make sure you find a product that's waterproof and slip resistant.
If you're worried about the floor being cold to the touch, you can fit underfloor heating for maximum comfort or add a fluffy rug for extra softness.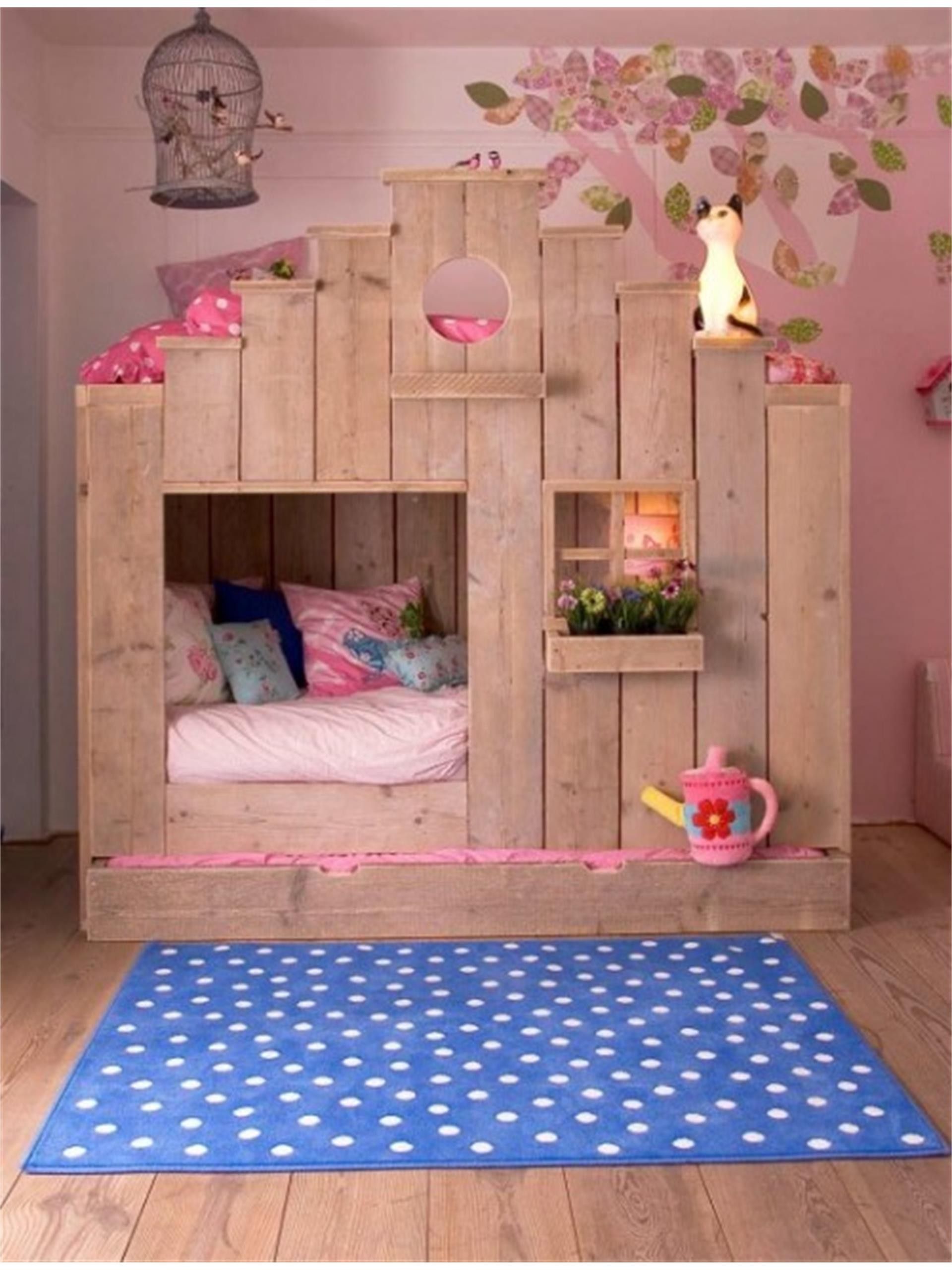 Source: Bellissimainteriors
Will it stand the test of time?
While there's a wealth of choice available when it comes to floor coverings for children's bedrooms, they're all produced to allow for different levels of foot traffic. Some floors are more hard wearing than others.
Given the purpose of the room you're decorating, and the wear and tear it will receive from children playing, jumping, falling over and spilling things on it day after day, you need a robust solution that will stand the test of time.
Good playroom or kids' bedroom flooring should obviously look attractive, but it's just as important for it to be stain and scratch resistant, not damage easily, be easy to clean and ideally last for up to 15 years – by which time your daughter will have reached puberty. But that's a whole different chapter…