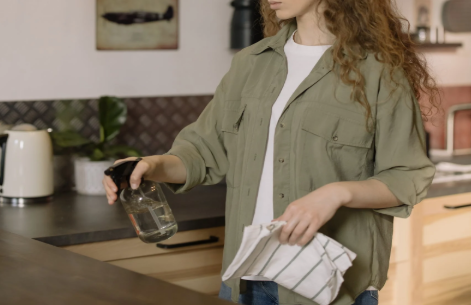 A clean home is necessary for good mental and physical health. Although this is not an enticing activity, this is a must for us to live orderly. The majority may think that it is a necessity, but others will take this as the least priority among the things to do. Cleaning your home is not that tiring and time consuming as you think. Do not rush to grab your gloves and cleaning materials just to get overwhelmed where to start. Have some time first to read these handy tips to ease your life while doing your cleaning journey. 
Cleaning Tricks of Baking Soda
It is not just an essential ingredient for your amazing chocolate chip, but also for cleaning purposes. Baking soda has the power to freshen up and clean countless spots in your home. This is an abrasive cleaning material, but gentle and a great natural deodorizer, so it's useful in all sorts of cleaning emergencies.
Remove Stains from Upholstery, Rug, and Carpets
Using a baking soda to clean can revitalize your carpets, rug, and upholstery. It also saves your pocket because this is inexpensive and also safe for your family. You can simply sprinkle it on your rug or carpet, and it's best to leave it overnight for absorption. For upholstery, you can leave it for 20-30 minutes, then vacuum it later on, and you'll see the difference. However, depending on the stains, cleaning preference, and types of rugs you have, consulting a cleaning service expert can be another way to go for full restoration of your rug's condition. According to Oriental Area Rug Cleaning professionals, rugs should be handled with care and respect along with its sentimental value by having a hands-on and personalized approach, which depends on the type of rugs. Whether it is for moth damage repair, mildew, and mold treatment or restoration, every rug requires a specific cleaning method for best results considering its materials.
Get Rid of Foul-Smelling Fridge
As mentioned above, baking soda is naturally great for odor absorption. To solve the foul smell of your fridge, wipe the interior with a mix of two tablespoons of baking soda and one quart of hot water. You can rinse this with a damp cloth and dry it later on using a clean towel. Do not clean your fridge using soap or any detergent as the smell may leave behind, and food will likely absorb the scent.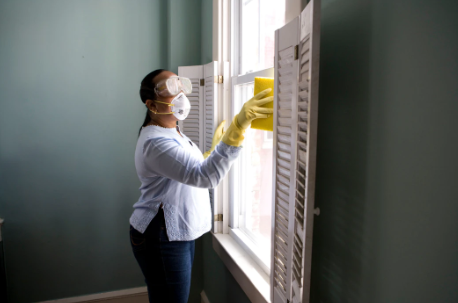 Cleaning kitchen surfaces
Do you have dirty spots and greasy countertops? Ease you worry as baking soda treatment is always the best way to go. You can do this anytime, and cleaning the area is not tiring as it seems. Just combine baking soda with water to clean countertops and stainless steel sinks. You can also use this to clean your microwave, range hood, and cooking utensils.
Use Floor Swiffer for Walls
For easy removal of dust, cobwebs, and dirt from your wall, attach a dry cloth to the Swiffer's rectangular end and swipe it to clean the area. It's a good use for simply and safely reaching high surfaces as you don't need to climb on a ladder or stand on a step stool. After wiping, just toss the disposable cloth in the garbage bag.
Broom Cleaning Dustpan
It is definitely tiring every time you sweep, the fallen hair and clumps of dust always end at the broom's bristles. No one likes a dirty broom of course! To solve this problem, you can make use of your old wide-tooth comb and hot glue this at the top of a dustpan. You can add extra glue at the edges if necessary. When using the broom, just run the bristles through the comb to remove any excess gunk stuck. 
Having your home clean and tidy will ensure that you stay out of dust and other allergens. Daily cleaning makes it a much safer environment for your family.  You do not need a special tool and spend too much on cleaning your house. Some of the materials are probably in your kitchen or storage area. You just have to be smart by researching some cleaning hacks, and it will make your life easier. Cleanliness always has good effects on our daily lives.