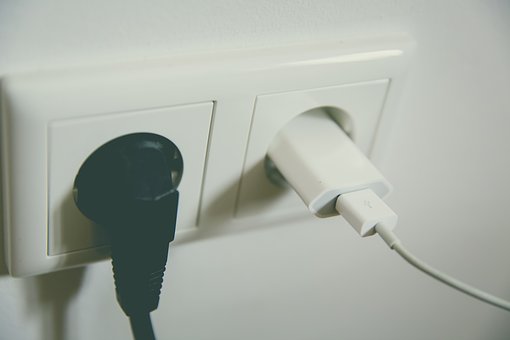 Electricity is a vital part of the modern world. It powers our televisions, our smartphones, our computers, even our books. However, like most things, problems creep up and cause serious issues for homeowners, apartment managers, and businesses. There are many things that can go wrong in any part of a buildings electrical system. Wires can become frayed or burn out, circuits can become overloaded, breakers blow, and lights short out. For the majority of the population, it is often quite difficult to determine exactly what is wrong when your electrical system begins to exhibit a problem. Lights may dim, breakers may be constantly blowing, cords or outlets may begin feeling hot to the touch, lights may flicker, and none of it seems to lead to the exact problem. It is incredibly important that you seek out the help of a professional electrician as soon as you start to experience any type of electrical problem. Of course, it is incredibly helpful if you can determine how serious the issue is before calling in a professional. That is why it is vital to understand the most common electrical problems and when it is time to call in a professional and when you can handle the problem alone.
The first electrical problem up for discussion is a simple one; when you notice that part of your lights seems to be brighter than the rest. The most common cause of this is different wattage bulbs. Some fixtures have specific recommendations for the wattage of the bulb to use and quite often, each light in a building may have a different suggestion. This inevitably causes some lights to appear brighter and others to appear dimmer. Thankfully, this is not an actual problem and only requires using bulbs of the same or similar wattages in all fixtures. It is vital to keep in mind that some light fixtures can only handle specific wattages safely. Lower wattages only cause dimmer lights but using a wattage that is too high for a given fixture will cause severe problems. Never use a bulb that is too strong for the fixture you are using. This is especially true of recessed fixtures. This is because they are often close to insulation which could cause a fire if the bulb gets too hot. If changing the bulbs does not fix your problem, you will need to call in a professional to assess your wiring.
Next, the problem to be discussed is overtaxed breakers. Any time a breaker becomes overworked, it is designed to shut off. This is often referred to as blowing the breaker, flipping the breaker, tripping a breaker, or popping the breaker. Many times people want to get mad or aggravated when a breaker blows, but if it did not blow, far more serious problems will arise. This can include anything from the breaker completely shorting out and needing replacing to a fire. None of the possibilities is pleasant or good in any way. There are two levels to this particular problem. The first level is not a major problem and generally does not require immediate attention. The second level is a bigger problem and must be addressed by a professional in a timely manner. The way to determine which level you have is by monitoring what causes the breaker to blow. If you have a high energy device plugged in using it in addition to anything else using electricity on the same breaker and the breaker blows, you most likely have a level one. If, on the other hand, the breaker blows anytime it is used, you definitely have a level two.
The third problem you need to know about is flickering lights. In most horror movies, flickering lights indicate that something supernatural is happening or about to happen. In real life, however, it indicates serious wiring or circuit problem. If it is storming when it happens, it is more than likely that it is only the wind or other problems from the storm that is the cause. However, if it happens frequently and when there is no other possible cause, you need to have your electrical system checked as soon as possible.
Finally, we are going to talk about what to do if your light switches, fixtures, or outlets begin to feel warm. This is an incredibly common problem, but it should never be ignored. It is always a situation that needs immediate attention. You should not attempt to handle this problem on your own as it generally requires changes to the wiring itself. Only a professional has the knowledge to handle this type of repair.
Now that you know what to look for and how to identify common problems and their causes, you need to know how to find the best electricians in your area. The first thing you need to do is determine what your budget is. This is one of the biggest defining factors that people use to determine which professional to hire. There are many factors that generally go into making this type of a decision, but the budget is almost always a primary factor. Even when the time is of the essence, it is important to make sure you find a fantastic professional to hire. This means taking the necessary time to decide exactly what you expect and need from the electrician. This includes budget, location/distance, experience, and anything else that you feel is in any way important to the experience. The next step is to search online for a list of local electricians. When you are inputting your search terms into the browser of your choice, be sure to use simple phrases that include the name of the city in which you are located. An example of an appropriate search term is "electricians in Baltimore MD" or "local electricians". This will give you a list of all the electricians in or near you.
Once you have a list, you will need to compare each one to the requirements that you decided on before. After you have made the first round of eliminations, you can search for reviews of the remaining contenders. This will help you narrow down your choices until you are left with the best possible choice for you and your exact situation.
Ref number: THSI-2411