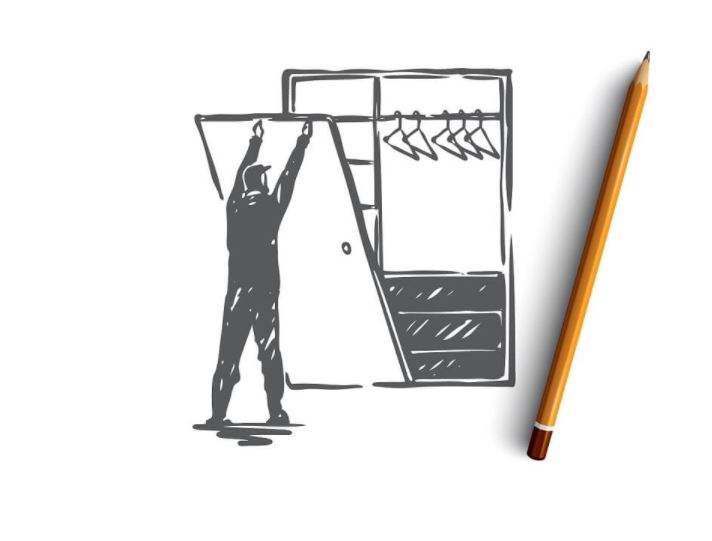 Designing and building a custom home is an exciting period in anyone's life. It requires focus and preparation, and flexibility. Custom homes should fit your budget and your lifestyle and reflect your personal tastes. The whole process is so complex that one can easily fall prey to these common pitfalls while taking care of so many considerable things.
This article can help you avoid such common mistakes that while building a dream home of yours.
Not Working Well With the Designer
Much about the custom home building process is confusing, especially if this is your first custom build. Make sure you work with a designer that you trust. Don't be afraid to ask for a different consultant if you're not connecting with the first one. Home designers work for you, but they are also responsible for guiding you through a multi-step process with hundreds of decisions. Being comfortable with this person is a priority.
Not Giving Storage its Due
Imagining grand archways and marble entry halls may be the fun part of custom home design but don't neglect the hidden spaces like pantries and closets. Very few people will say their home has too much storage. Most will lament the lack of shelves and cubbies to store out-of-season clothing, craft projects, linens, and seasonal items. Sacrificing a bit of room size to create a bigger closet might be a smart decision in the long run.
Not Considering Long-Term Layout
The layout of a house is crucial to the house's overall flow. However, the needs of homeowners change over time. Be sure to take the long view of your needs rather than what would be convenient at this very moment. For example, is there a possibility that a parent might need to move in with you at some point? Adding a downstairs guest room with a wide-door shower might not seem necessary now but keep an eye to the future. Likewise, having the nursery next to the master bedroom is convenient when your baby needs constant attention. Still, it's a little too close when your baby is 15. It might serve your purposes longer to plan for the home you will need in the future.
Not Integrating the Building with the Land
You may have dreamed of a built-out basement, for example, but unless you have the right kind of soil on your land, you may be in for a constant fight with impending structural damage. A split-level living area might be beautiful if your new home sits on a slope, but if the land is flat, it's an added cost. In addition, if your property contains large trees, it's important to understand the challenges of building around a network of roots.
Not Realizing the Value of the Location
A less costly land might seem easy to build your dream house with more budget. However, keep in mind that you need to have the necessary amenities within your reach. A home in a prime location serves many purposes. Not only you can get all the essential things in no time, but also you will get great value of your home (in case you sell your house)
So, choosing a great location that suits your budget should be one of the priorities.
Not Making Sure Your Plans Jive with Community Guidelines
It's quite common that homeowners are planting beautiful gardens or adding a garage apartment to their homes. Later, they discovered that they have grown the wrong kind of flowers or that their roofline is now too high to meet homeowners' association rules. Check and double-check your HOA guidelines if you plan on doing anything out of the ordinary to your property. Even the wrong shade of paint can get you in trouble.
Conclusion
Moving into your custom home will be well worth the effort of the designing and planning stages, especially if you keep common pitfalls in mind and focus on avoiding them.
Thorough research and proper planning can help you in overcoming those mistakes. If you seek any professional help, you need to check their license and go through their terms and conditions beforehand.
There will be many challenges while building your custom home, but your efforts will not go in vain in the end.
Ref number: THSI-2004