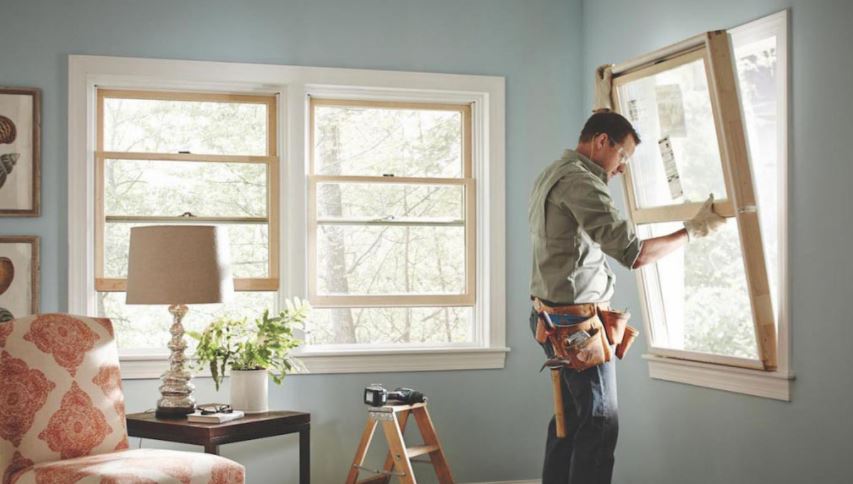 After several years of owning a home, you may find it necessary to change your windows. Genuinely, window replacements are not really so cheap. They may go up to several thousand dollars if you get good ones. In addition to paying for the replacements, you have to consider the installation charges unless you are doing the replacement yourself.
However, it's something that's not really recommended as you should treat the installation of your windows as a long term investment. So, you have to do it right by installing better quality and energy-efficient options.
When you compare home window prices & costs, they vary significantly from state to state and from brand to brand. You may spend as low as $115 or as high as $1200 per single installation. So, what brings about this price disparity?
Overall, the costs of replacing home windows depend on the material, the design, the type of glass, and the manufacturer. To help you make a wise investment decision before you decide to replace your windows, here are the basics to consider.
1-Material Vs Price
The material highly influences the price of the replacement windows since this is where quality is assessed. If, for example, you are considering standard-size vinyl windows, you may spend $450-$600 per installation. However, if you opt for wooden windows, you should expect to spend much more. In this case, the standard-size wooden designs will cost you $800-$1000 per replacement. These are average prices, and they may vary depending on where you live.
In case you want to also replace the framework, you should expect to spend an additional a minimum of $50 or more for each installation. This is to cater for the additional labour charges. These kinds of replacements are considered as new constructions since everything is done afresh. What you get after the remodelling are new windows.
2-Design Vs Price
Just like the material, the design also has a huge impact on the price. The material may be the same but this does not imply that the price has to be equally the same. For example, you may spend as low as $115 on double-pane windows and $150 on tilt-out designs for every installation.
Nonetheless, if you opt for the double-hung designs, the lowest you can spend per installation is $280. This is because the designs are considered more energy-efficient than the double-pane and tilt-out designs. So make your choice wisely. Think long term and if needed spent a few bucks more but get something long-lasting and that you enjoy having. At the end of the day, it's all about the feeling you get.
3-Type of Glass Vs Price
The glass type is an important consideration when calculating the replacement costs since it affects the impact resistance (the life of the replacements) and the energy bills. Tinted glasses are often the most expensive options since they reduce the sun's glare thus great at regulating the temperature of the house. You should, thus, expect to spend $5-$8 for every square foot of tint glass. There are also different kind of glasses and you may find cheaper options.
4-Manufacturer Vs Price
Some brands put a costly quote on their windows replacements than others. This may because of their reputation or just quality differences. For example, you may spend at least $99 on a standard Anderson window, $170 on a standard Alenco window, and $253 on a standard Marvin window. This is in spite of the fact that the designs looking similar. Make sure you read carefully what each brand offers. Only because it's the most expensive, doesn't mean that is the best for you. Normally, well-known brands cost more but it doesn't mean they are definitely better than low-priced brands. So again, make your choice wisely. You may save a good amount of money by looking carefully at what each brand offers and the quality of their products.
With the above basics in mind, it's easy to calculate and determine how much it will cost you to replace your home windows. You just need to be a little careful not to spend much money on low-quality options just because the price is favourable. Again, when you decide to buy and replace something, think long-term. Buying the cheapest option, in the long-term may cost you more. So purchase wisely.
Ref number: THSI-2078