Condos are becoming popular in most big cities since they maximize the use of limited spaces in urban areas. These housing complexes are known to be eco-friendly and they offer a secure living environment. Condos play a big role in minimizing housing shortage due to the ever-increasing rural-urban migration. Most individuals that live in condos that are close to their workplaces commute less and this minimizes their bus fare. If you have selected a condo to solve your housing needs, there are some things you should know to avoid facing problems. This article provides a deep insight into some things you should know before settling in a condo.   
1)Neighbors   
Condos vary in size and the more the number of units, the more the residents. Big ones tend to be noisier since there is more talking, walking, playing and other activities. If you want a quiet unit, select the one neighboring elderly people. Most older individuals don't have young kids who are known to be notorious noisemakers. Furthermore, they rarely play loud music and their phone calls tend to be shorter.   
Units next to a swimming pool, a shop, a playground or a parking lot are usually noisy. Don't move to such units if you need a quiet environment for reading or sleeping during daytime. Having many neighbors is also inconvenient since you have to share the gym, laundry, pool, and other basic amenities.  
2)Rules and regulations 
Every condo has some rules and regulations which you have to follow. If you want your own custom fittings, paintings or other wall decorations in your unit, check if the property owner allows unit renovations. In some condos, the entrance is closed at 10 pm and no one is allowed to get in or out until the specified time. This can be inconvenient if you have night shifts at your workplace.  
3)Access   
Some condos are located in suburbs which could be far away from the city center. Such condos could be clean and quiet but they could be far away from some social amenities. If you're relocating to Singapore, you might consider the proximity of the condo to your workplace and the availability of good infrastructure. Ideally, Singapore condos in the central area are perfect for those who want to live closer to shopping centers, banks, schools, restaurants, and other facilities. 
This minimizes time wastage when you need supplies or other important services. In addition, such condos are surrounded by a good network of infrastructure which might enable you to get to your workplace on time.  
4)Budget   
Most condos closer to the city center have more expensive units as compared to those in the suburbs. Have a reasonable budget so that you don't encounter some financial problems when renting a unit. Consider the total cost of a unit before renting it.    
In some condos, all bills are included in the rent while others require tenants to pay their water and electricity bills plus an association fee. In addition, some condos require new tenants to pay rent for several months which might be costly. It is recommended that you compare prices across all available options before selecting the one that you can afford.   
5)Size 
A small unit is perfect for a student or an individual who is living alone since is cheaper. However, if you want to settle in a condo with your family, go for bigger units. Big units offer you more space for additional beds, sofas, and other furniture. They also tend to have more power sockets, more lights, and even a wider cooking area. In addition, your kids will get more space to play some indoor games.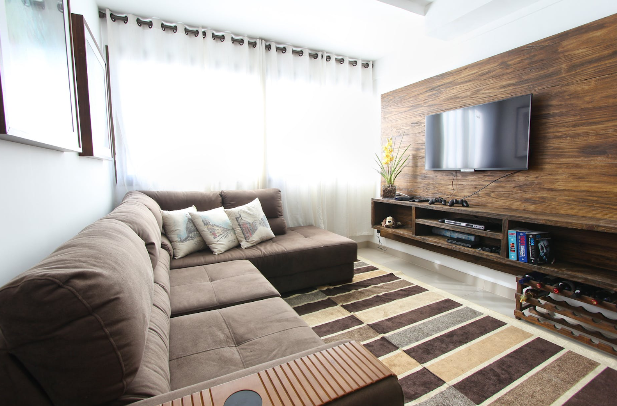 6)Security   
Location of the property is important when it comes to security. Condos located in low-income suburbs could be safe inside, but what if it is risky to walk in the neighborhood? Select a neighborhood where you can walk, jog, interact with people and even come late at night without fear.   
Most condos have CCTV cameras, strong doors, and other safety features. But it is important to check the number of security guards available and how many are on surveillance at a given time. Good units have a panic button which you can press to alert the guards in case of an intruder or emergency.   
There should be some kind of screening at the entrance to keep intruders away and to stop people from bringing harmful substances or weapons in the condo. Fire is one of the main threats in residential units. 
Therefore, ensure that your condo has fire extinguishers, fire exits, and even a feasible evacuation plan if there is an incident. A first aid kit is also important since it can be handy in case you get an injury.   
Condos have numerous housing units which provide shelter to many families. Some individuals face some challenges when you move to a condo. Therefore, when selecting a condo, you should consider several things, including neighbors, rules and regulations, access, and your budget.