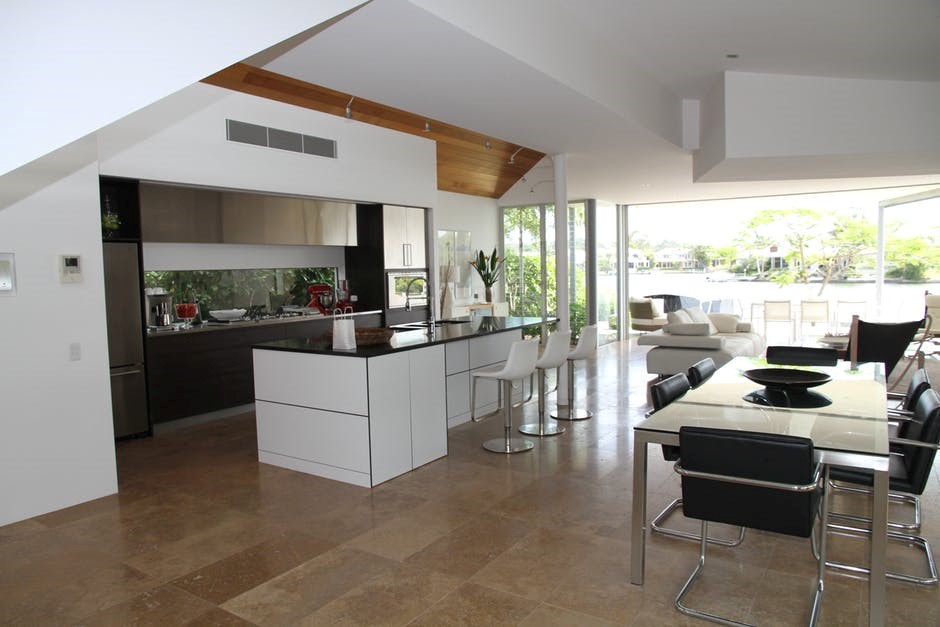 The average cost of a new kitchen in the UK is just over £17,500, so to ensure you get the most out of your investment it's well worth taking some time to consider the design. In this post, we take a look at two of the most popular kitchen style choices: contemporary and traditional – and help you to choose between them.
Differences
Both traditional and modern kitchens carry out the same functions; however, they're at the opposite end of the spectrum when it comes to style.
Contemporary Kitchens
A contemporary kitchen is a functional, practical space featuring clean, sophisticated materials, such as glass and stainless steel. The kitchens contain practical accessories and everything has its place. When it comes to appliances such as fridges and hobs, think Fisher and Paykel – sleek straight edges, hard corners and cool colours such as silver and black.
The minimalist design of a modern kitchen can be a major appeal; however, this same style, that makes it popular, can quickly become dated, often having a lifetime of only 5 to 10 years. Using bespoke finishes that are modern but not subject to contemporary trends will help extend its longevity.
Traditional Kitchens
Traditional kitchens are a bit busier in design, featuring lots of rustic wood and warm colours. In terms of accessories, materials such as wicker, china and ceramics are popular choices. Meanwhile, appliances are likely to be softer in design, with less angular corners and more homely colours, such as reds, oranges and greens. There's plenty of storage space in a traditional kitchen; however, utensils and accessories don't tend to have purpose made places.
The design and décor of a traditional kitchen are timeless, however, the lack of order can be a bit hectic for some people's sensibility.
Your Taste and the Tastes of Others
Do you prioritise function over style? Do you take pleasure in simple designs and neat spaces? If so, then a modern kitchen is probably for you. On the other hand, if you like warm, welcoming colours and spaces with a homely feel, then you may want to consider a traditional kitchen
In addition to your own personal taste, however, you also need to think about the tastes of others – this is particularly important if you're planning on selling any time soon. While a kitchen has the potential to add up to 6% to the value of a property, a design faux pas could actually negatively affect its resale value.
An extremely modern kitchen in a traditional cottage can look out of place, just as much as a very traditional kitchen in a modern new build can create a jarring contrast. Consider the style of the rest of your house and try to work with it rather than against it.
Final Decision
Choosing a kitchen is not something to take lightly, so spend time researching and exploring the various designs and options available to you. Study brochures, search online, visit showrooms and get advice from experienced architects and designers. Going the extra mile should help to ensure that you make a decision you're happy with for many years to come.