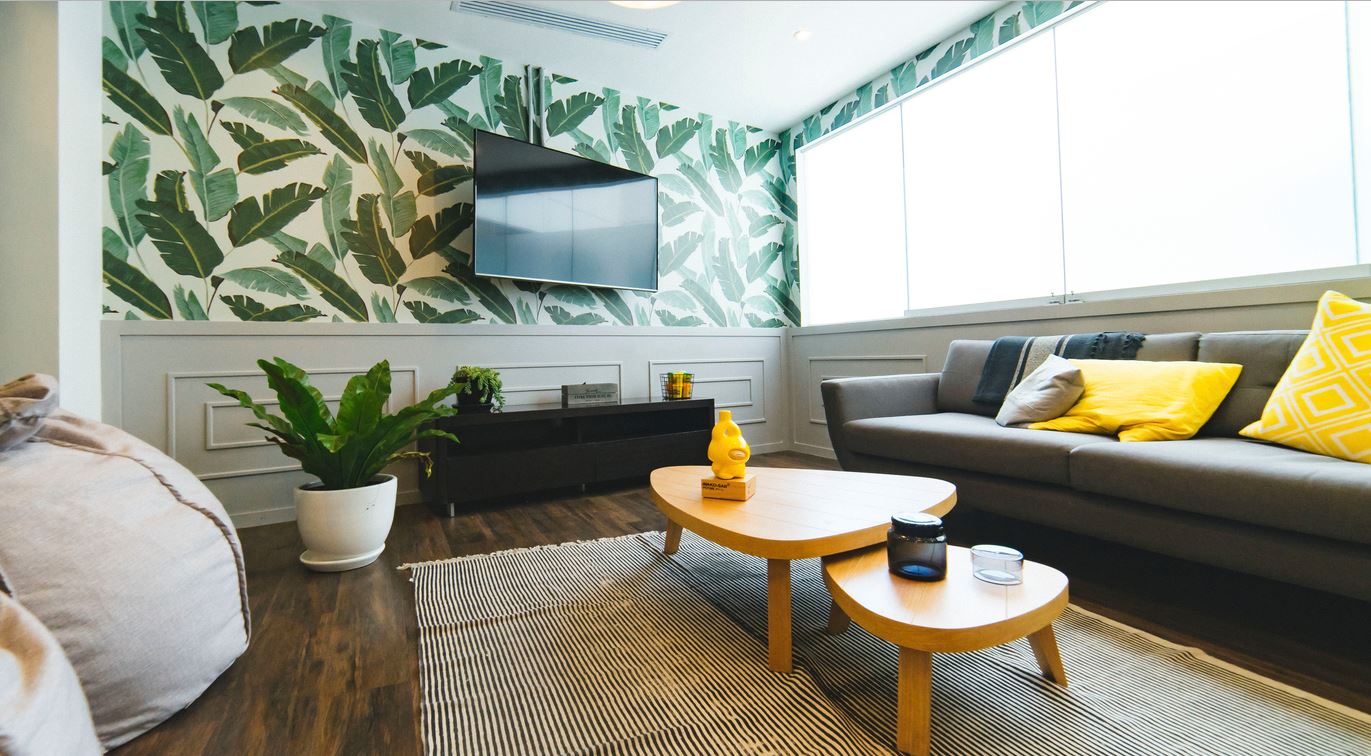 Regardless of the size of your recreation room, there are always plenty of innovative ways to style the space, as we will soon show. This article will provide plenty of creative ideas and styling ideas for your recreation room.
A recreation room is designed to be fun and functional. If styled correctly these rooms can become great places to hang out and relax, serving as a backdrop for plenty of great memories. There are so many styling choices available depending on your preferences and what you intend to use the room for. No matter how big or small the space is, there is plenty of creative ways to make a fun recreation room.
The first styling idea is to create a games room. You can include an arcade machine or a gaming system, comfortable couches and perhaps even a pool table. The best part about creating a space like this is it creates a sense of fun and brings the family together as everyone bonds over the shared gaming experience.  
You can decide to style the room as a home theatre, incorporating relaxing couches, quality speakers and a drop-down projector screen. This idea is a great way of capitalising on spaces that don't have much natural light. Additionally, this can serve as a great environment for playing video games.
Another idea is to create a relaxing space. You can do this by using a calming colour palate and incorporating furniture choices designed for comfort. For example, you might decide to put in a comfy recliner for sleep. You can put lights on dimmer switches to allow you to choose the amount of light you want. For example, you can dim the lights for a lazy mid-afternoon nap, then turn them back up for a game of pool.
When designing a recreation room, functionality is king. For this reason, it might be a good idea to have a large wall-to-ceiling bookcase in this room. Not only is it a great to place to store books, you will also give yourself the space to store DVDs and video game discs. This can often be a great conversation starter, as friends can peruse your collections and find titles you both have in common. To make your bookcase a little more interesting, you can use LED lighting to jazz it up.
For people who like to play musical instruments, the recreation room can be a great place to store instruments and host jam sessions with fellow musicians. Depending on your style, you can have comfortable chairs arranged in a circle to create a relaxed vibe. Or you can have light furniture that you can easily push aside or stack to create an open space for performing.
Finally, you can choose to do something out of the box. For example, you could have a large fish tank built into one wall. Or, if you have a basement, you could substitute a simple door for a hidden secret entrance. Another option is to have lightsabres instead of fluorescent bulbs. Recreation rooms should reflect a sense of playfulness and include your unique passions. With so many ways to style a recreational room, let your creativity run wild.
This article has discussed some creative ways to style your recreation room. A wide range of styles was discussed, from set-ups to optimise the gaming experience, to more relaxed approaches featuring a recliner for sleep. Hopefully, this article has provided some inspiration when considering how to style your recreation room. Most importantly though, is that you remember to have fun creating and using this versatile space.