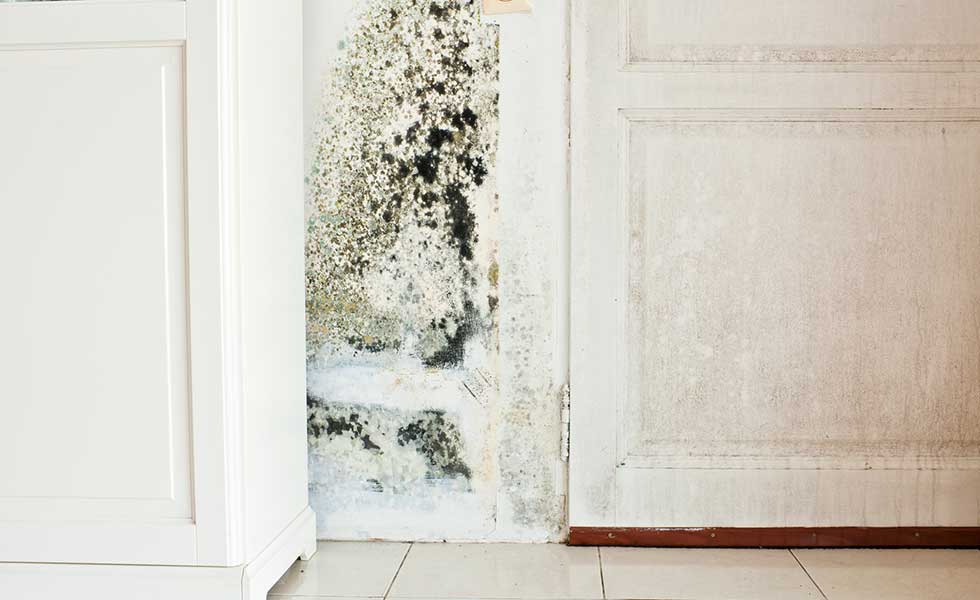 Dampness can affect properties of all types and ages for a wide variety of reasons. It can be difficult to diagnose the cause of dampness, and in some cases it can also be a difficult issue to resolve. So let's consider some frequently asked questions.
Question: What are the possible causes of dampness in my property?
Answer: High levels of internal dampness can occur for a wide variety of reasons, but can usually be categorised as being caused by penetrating damp, rising damp, condensation or internal leaks.
Question: What is penetrating dampness and how is it cured?
Answer: Penetrating dampness is dampness permeating through the external envelope of the building which ought to be watertight. It is most often caused by faulty rainwater goods, but can also arise from defects in other elements of the building, such as a defective roof covering or a basement which hasn't been properly damp-proved. Penetrating dampness will typically present as damp staining to internal wall or ceiling finishes. The staining will usually be situated close the external defect (i.e. the source of the water), but in some cases the moisture will travel within voids due to capillary action before permeating internally. Penetrating dampness can usually be cured by repairing the external defect and allowing the affected area to dry before redecorating. Depending on the extent of the dampness the drying process can take some time, and may even require the removal of blown plaster and the use of dehumidifiers to aid the process.
Question: What is rising dampness and how is it cured?
Answer: Rising dampness is caused by dampness from the soil rising through masonry walls via capillary action. It will typically present as low level damp staining or distress to internal wall finishes up to a maximum height of around 1.5 metres. Modern buildings will incorporate a damp proof course (DPC) to prevent rising dampness. However, some older buildings do not have a DPC, and in some cases the DPC will be defective. Its widely thought that rising dampness is over-diagnosed by both the surveying and the damp proofing industry, so if you suspect that your property might be suffering from rising dampness its worth getting a second opinion from a reputable damp specialist where you can also acquire a Specific Defect Report.  Rising dampness can be difficult and expensive to cure. The most common (and cheapest) method is to introduce a chemical injection DPC accompanied by internal waterproof rendering, but chemical injection DPCs are widely regarded as ineffective. The only truly reliable method is to introduce a new physical DPC by cutting into the affected walls, but this can be disruptive and costly, particularly if services are in the way.
Question: What causes condensation and how is it cured?
Answer: Condensation typically arises as a result of a combination of moisture generated via the occupation of a property, for example by showering or drying clothes, and insufficient ventilation. It often presents as discolouration and mould staining on walls and ceilings. Because the hot moist air will reach dew point when it cools, it often materialises on external walls. Condensation related dampness can usually be solved by changing occupational habits, such as opening windows or trickle vents and drying clothes outside, but sometimes it will be necessary to install additional ventilation.
Question: What do I need to know about internal leaks?
Answer: There are various causes of internal leaks, from old poorly soldered pipework to overflowing water tanks to failed shower seals. The more serious leaks tend to be those that are under mains water pressure. A small "pinhole" leak in a concealed WC inlet pipe can go undetected for years. During cold periods, if a property is unoccupied (and thus unheated) water in the pipework can freeze, fracturing the pipes and resulting in serious damage when the water thaws and starts to leak. Water and heating installations should be well maintained and properly lagged to prevent freeze fractures during cold periods.