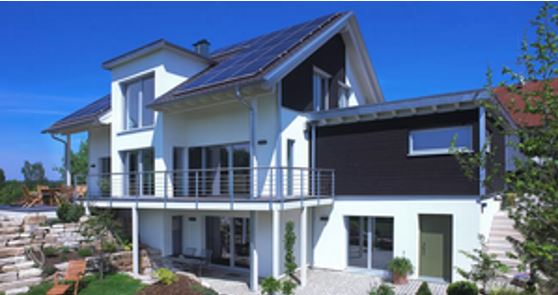 Energy-efficient houses offer homeowners and residents some attractive benefits. By design, these modern homes help to conserve the earth's natural resources, cut harmful carbon dioxide emissions and reduce electricity bills. Currently, there are four distinct kinds of energy-efficient house under construction. Here, we present some useful information about each of the different options, as well as their characteristics and individual merits. If you are interested in energy-efficient homes and would like to check which type best suits your needs, read on.

Energy Plus Houses
In straightforward terms, Energy Plus homes generate more electricity than they consume. Thanks to photovoltaic panels that convert sunlight into electricity, homeowners are less dependent on price fluctuations from typical electricity suppliers.
At the same time, electrical installations in Energy Plus homes feed surplus electricity back into the national grid, delivering financial benefits to the homeowner. On an annual basis, these green, climate-friendly dwellings might well produce up to 1,700 Kilowatts per year more than they consume. Depending on their design, Energy Plus houses may also deploy solar thermal systems to generate heat.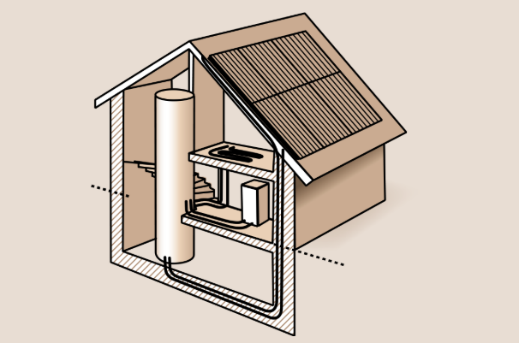 Sun Energy-efficient Houses
Offering owners an opportunity to make the most of renewable and solar energy, these energy-efficient buildings help to protect the earth's vital resources – not only immediately, but also for future generations. Now, house buyers can help to care for the environment and be part of the solution for what has become a pressing problem. With green energy, families who enjoy this new way of living can gain some independence from troubling market fluctuations in gas and oil prices, as well as the long-term increases that could result if energy supplies become scarce.
Typically, this sustainable sun-powered option delivers up to two-thirds of the electricity and heating requirements of a modern home. A complete system of solar panels generates energy naturally and almost all year round, topped up if necessary in winter with natural wood pellet burners.
Sun energy-efficient homes do not burn fossil fuels; their design includes solar panels, a stratified hot water tank and a booster heater. Usually, these up-to-the-minute installations pay for themselves in net savings over a few years. Notably, it is necessary to have either a south-facing roof inclined at 45° or vertical panels, as well as a special insulated water tank inside the building.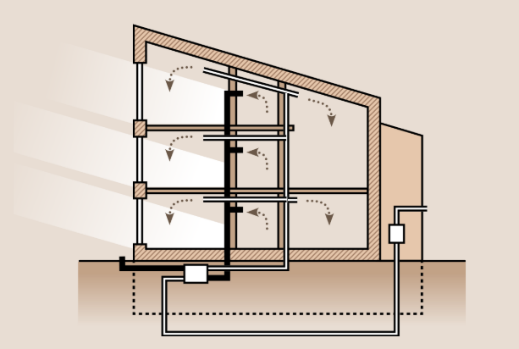 Passive Energy-efficient Houses
In passive energy-efficient homes, purpose-designed heat exchangers and triple-glazed insulated windows take advantage of sunlight to reduce primary energy heating requirements. Passive houses are pollution free and use only healthy building materials, with intelligent, automatic sensors that deliver a controlled airflow and remove any stale air. This type of living environment frequently exceeds customers' expectations, not least because there are no toxic chemical substances.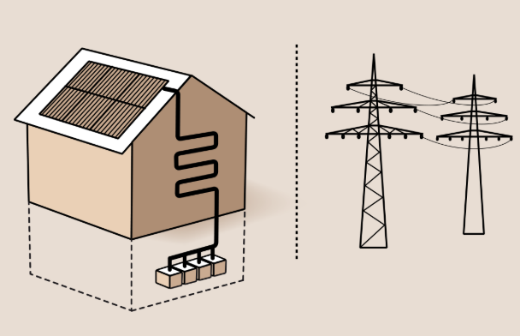 Energy Self-sufficient Houses
A dream for many homeowners, these properties create and store their energy at negligible (if any) cost from external suppliers. To store electricity and stabilise the supply, this type of building features a cutting-edge bank of rechargeable or high-performance batteries. Already well-proven, the concept continues to be a focus for development and advancement in ongoing energy conservation projects, show homes and test facilities in Munich, Germany.
Using an affordable model with the latest storage cells in newly built homes, the self-sufficient option also produces environmentally friendly natural methane gas, through the electrolysis of water. Additionally, a nearly silent wind turbine complements the electrical supply from the rooftop solar panels.
Other energy-conscious features of self-sufficient homes include tiled stoves, intelligent energy management control panels and the opportunity to collect rainwater. It is also possible to dispose of wastewater in an environmentally conscious way.
Conclusion
Now available in the UK, these new energy-efficient homes combine healthy living with modern building techniques. Whether new homeowners wish seek to optimise consumption, reduce dependency on suppliers or reach total self-sufficiency, Baufritz UK offers in-depth knowledge and experience to guarantee the best results.
The main benefits and points to note regarding the four types of energy-efficient homes are:
– Energy Plus homes generate more electricity than they consume, although – depending on homeowner preference – an external gas supply may still be necessary.
– Sun energy-efficient homes deliver greater independence from mains energy suppliers but require a purpose-designed water heating and storage system.
– Passive energy-efficient dwellings provide a healthy living environment and are ideal for allergy sufferers, though for best results the airflow has to remain under control.
– Energy self-sufficient homes offer maximum independence, through a bank of high-performance batteries. A feasibility study is usually advisable to confirm amortisation and financial returns.
– Finally, although there are four different types of energy-efficient houses, all of them aim to reduce harmful greenhouse gas levels and deliver financial savings. Equally importantly, they boost quality of life and overall health – naturally.