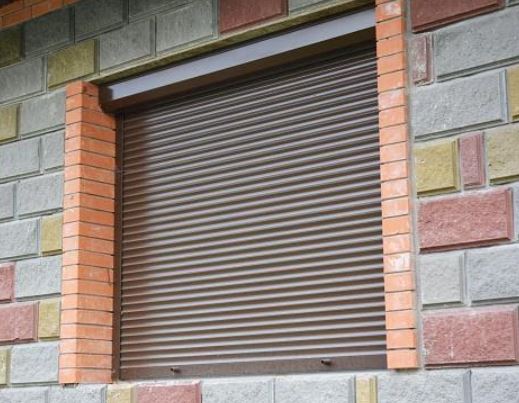 When you have precious belongings, critical inventory, or anything you care about protecting, it's essential to invest in a secure, tamper-proof door. Security rolling grilles allow commercial and residential clients to prevent thievery and offset natural damage. If you have a small or substantial door frame, we can custom make your rolling security grille fit perfectly.
The Benefits of Security Rolling Grilles
Whether you have a business with expensive tools and parts or a residential space with valuable personal items – the benefits of security rolling grilles are numerous. These security doors help protect what's valuable. Suppose you have cars, priceless paintings, unique furniture, shelves of expensive stock, or even sentimental items. In that case, you'll be happy to learn that steel security gates help prevent potential loss or destruction.
Some businesses benefit from being able to protect their inventory while still allowing customers to window shop. Your security rolling grille can be lightweight, foldable, easy to use, long-lasting, and customizable depending on your personal or business needs. 
The Right Security Rolling Grille for You
Security rolling grilles can be used for retail, commercial, and industrial needs. Materials used include stainless steel, galvanized, and aluminium, allowing the doors to be secure, stable, and lightweight. 
Side-Folding Security Grilles
Customers interested in both security and visibility should consider side-folding security grilles. This easily installed door protects against theft or break-ins and is a perfect solution for malls, airports, kiosks, retail shops, and schools. 
Scissor Gate
Scissor gates also allow high visibility and protection with very little upkeep. The heavy-duty metal rarely rusts, flakes, or breaks down. These high-security rolling gates are designed to protect retail stores and commercial property in rough or industrial neighbourhoods.
Motor-Operated Grilles
If you're looking to partition two spaces without compromising visibility and airflow, motor-operated grilles may be your solution. These security grilles can keep areas off-limits, require no maintenance, fold upward, and are electronically operated (manual if needed). This security grille is both durable and convenient.
Chain Hoist Grilles
These manually operated grilles are easy to use and secure — they only move when someone is pulling the chain. Customers may find that this option fits their specific needs. These grilles can be manually operated with a gear-reduced chain hoist for efficiency and ease. Their options are aluminium mill finish, aluminium anodized, stainless steel, or galvanized still. Tracks can be mounted on the interior or exterior, and all outdoor grilles have a protective cover.
Counter Rolling Grilles
These are the perfect solution for cafeterias, museums, schools, and more. They maintain ventilation and visibility and use a high-grade aluminium mill finish for extra durability.
Custom-Tailored Security Grille
Security rolling grilles can maintain both manual and power-operated functions. It's essential to choose a reliable, easy-to-use, steady door that can open and close easily. Doors can open quickly for businesses with many customers and six feet of additional protection results in automatic stops. 
It's essential to take your location, business or personal needs, and more before selecting the suitable security rolling grille for you.
Security doors can be custom made from measurements, and metal thickness, key sizes, and much more can be custom-tailored. The process is streamlined to be efficient and reliable.
FAQ About Security Grilles
Most business owners who are considering installing a security grille or grilles have the same questions. We hope this list of frequently asked questions and answers by industry experts is beneficial to your research. 
Do businesses with security grilles receive insurance breaks? 
One of the most frequently recommended improvements that you can purchase to reduce the cost of your insurance is a security system, including a security grille. Every insurance policy is different, so there may not be a discount just from the addition of a grille, but improving the integrity of your entrance is part of a comprehensive insurance upgrade.
Our security grilles fire rated?
Most security grilles are fire and weather rated. That means that not only will a security grille protect your business from theft, but it can also reduce the risk of loss from fire, wind, rain, etc. It's important to note that a security grille is a divider, so if a fire originates inside of your facility, the door will only prevent it from spreading to the other side. 
The Right Security Grille Can Ease Your Mind
Choosing the right rolling door for you allows you to trust that your property is always safe and secure. There are many different options of security rolling grilles to choose from to accommodate your specific needs.
Ref number: THSI-2313