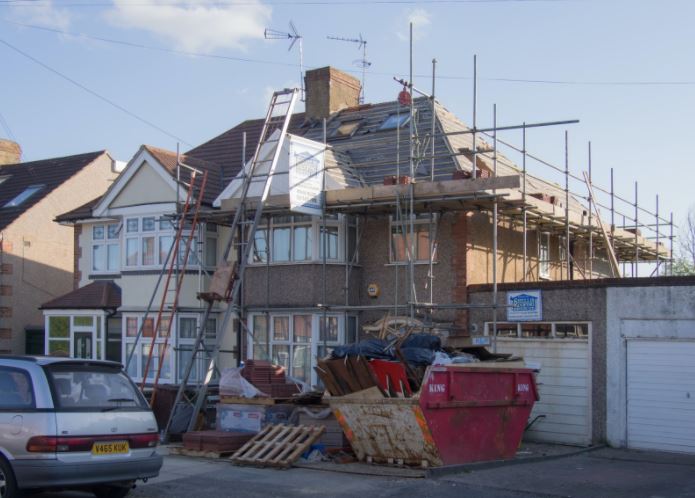 One of the major challenges facing the construction industry is project estimation. Most developers and contractors are busy, but estimation demands time and focus. This explains why we are witnessing a surge in the number of digital estimating and digital takeoff software.
Most contractors are turning to these technological advancements to speed up the quantity calculation, to get to the final pricing. This has been a major breakthrough in the construction niche.
With Digital construction estimates, developers and contractors can save time and use this time to focus on more important aspects of the project. At CostCertified, we offer accurate and quick digital construction estimates and automated payment services.
What is Digital Construction Estimating?
This is the process of estimating construction takeoffs via online software instead of printing a plan and doing the job by hand. You can imagine how much time this software can buy you. Besides saving you time, digital estimating offers more accurate results compared to the manual method.
Given the benefits of digital estimating, it is a no-brainer to migrate to this digital way of doing things if you have not crossed over yet.
Manual Vs. Digital Construction Estimating Methods
Manual estimates are tedious and time-consuming. The process involves printing the project plan, taking measurements with a ruler, and finally analyzing each measurement to the tee. This process is known as construction takeoff.
On the other hand, digital construction estimating entails using estimating software to click through plans, have measurements taken, and a spreadsheet prepared automatically. You typically won't have to note anything down, and the takeoff process is significantly accelerated.
Although digital estimating was having its way before the pandemic, COVID-19 has increased the popularity of this technology as people try to minimize interactions. During this period, we have seen the technology being applied for house improvements and we are expecting the trend to continue after COVID-19.
Benefits of Digital Construction Estimating
Unlike traditional manual estimating, digital construction estimating software costs money upfront, but the advantages worth it.
Accurate Cost Analysis
Manual estimating is prone to errors because it largely depends on the steadiness of the human hands. This means it's not a sustainable approach to consistently evaluate and bid out construction projects.
CostCertified's estimating software calculates all the costs. All you will have to do is double-check that you feed the software the right measurements. The software will do the rest for you.
With Fast Bid Submissions, You Will Get More Jobs
A developer or contractor who consistently submits more accurate and fast bids to various jobs is more likely to win against those who do not. Bids that would conventionally take days can be completed in a couple of hours, thanks to digital estimating.
At this point, it is certainly clear that digital estimating is designed to save you time. If you want to stay a step ahead of your competition, consider hiring digital construction estimating services. It will save you time and allow you to focus on selling the project.
Cost Databases
Contractors who estimate project costs manually have a hard time trying to find the prices of every single construction material in huge books full of prices. Most estimators, especially those who have been in the industry longer, can attest to this.
The process of digging through massive pricelists consumes valuable time that would otherwise be spent supervising the actual work. With digital construction estimating, the price database is online. Searching, copy-pasting, and applying them to your construction estimates takes up about 25% of the time you would have used with the traditional method.
Building Consistency
This software allows you to be more consistent with your pricing and quotations. You can keep all records of previous projects, allowing you to make references to future construction projects with ease.
This means you can continually learn from your past projects, come up with new approaches to executing new projects with limited mistakes. This will build consistency, making you more reliable and trustworthy.
Enhancing Professionalism
No developer wants to work with contractors or subcontractors who are uncertain about the project's timeline. Being uncertain paints you as being incompetent, which would sharply reduce your project referrals.
Using digital construction estimating software equips you with accurate prices and information that will portray your expertise in the industry, making you a seasoned professional.
Conclusion
There is no doubt that by now, you understand the impact of digital construction software. This technology has significantly boosted the construction industry, and could potentially do the same to your construction company or project. Digitization of this industry will lead to less stress, more connection, and modernization.
As a bottom line, whatever saves you time and allows an effective process of running things should catch the attention of any serious business professional. The construction industry requires digital estimating and other technological advancements.
Ref number: THSI-2063