Do you want to remodel your home DIY style? DIY hacks can help you do just that. This blog post will show you how to use DIY projects and hacks to remodel your home in a way that is professional and cost-effective!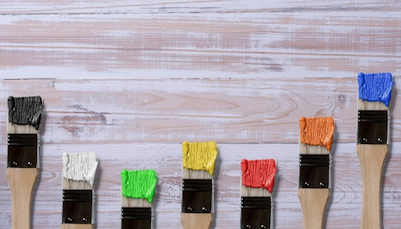 Upgrade your outdoor area
One of the easiest things that you can do to instantly level up the look of your home is to upgrade your outdoor area. This means that you can even consider installing composite decking from Cladco and this will make your deck not only more aesthetically pleasing but fully functional as well. As a result, people will already be in awe even before entering your home. This is also the perfect spot for you and your family to spend some quality time together.
Remodel your kitchen
Another DIY project that you can do to remodel your home is to makeover your kitchen. This can be done by DIY-ing your kitchen backsplash. You can find a lot of different DIY tutorials on how to do just that online. As long as you have the creativity, then there is no limit to what kind of cool design or pattern you want for your DIY project!
Upgrade your kitchen cabinets
If you have drab, dark-coloured cabinet doors in your kitchen, why not replace them with lighter ones? You can DIY the upgrade by painting your cabinets or buying a cabinet door replacement kit and following easy DIY instructions.
Upgrade your kitchen countertops
Do you want to give your home's kitchen an updated look without spending too much money? If yes, then consider replacing the existing countertop with one that is sleek and stylish. DIY countertop replacement is a cheaper alternative compared to hiring professionals for the job.
Improve existing furniture
Another area in your home that you can DIY is your existing furniture. You do not have to buy new ones just because the old one has seen better days or simply does not match with what you envision for your home's look and feel anymore. Instead, try painting it a different colour that complements its surroundings instead!
Otherwise, get your home looking new by removing old, worn-out pieces of furniture from the living room or bedrooms. You can even paint them at home! Trying out DIY hacks is definitely worth your time and money. As you can see, DIY projects are not only fun to do but it also does not cost that much either!
If you are planning on replacing any aged-old appliances, keep in mind that professional installation is always recommended for safety purposes. You should also consider buying energy-efficient models because they ultimately save money and help protect the environment!
Add a new coat of paint to your walls
There is also the option for you to add a new coat of paint to your walls. Painting your walls is another DIY hack that is often done by homeowners themselves. Repainting a room in different colours can completely transform its look! Now, this DIY hack is a bit more expensive than the first one. But it does have its benefits. The paint can go on any colour you want and whatever style you like best to give your home an updated look without having to spend thousands of dollars or hours for contractors to do that job for you.
Update the lighting fixtures in every room
You can also opt to update the lighting fixtures in every room to give your home a fresh look. Adding some extra lights, such as chandeliers and pendant lights, to your home can also be DIY-ed. Start by replacing the old chandelier with modern ones that are sleeker and more stylish. You can also DIY updated ceiling lights or pendant lighting to give your room a new look without spending too much money.
Add DIY storage shelves in your home's garage
This is another great DIY project that will help give your home an updated and organized look without much effort involved. You can choose to DIY cabinets, bookshelves, or other creative shelving ideas to create extra space for storage in your garage.
Upgrade all doors and windows with energy-efficient models 
You can also upgrade all your doors and windows with energy-efficient models to save thousands of dollars on your energy bills. DIY home renovations such as these can save you a lot of money over time. Start small and work your way up to bigger DIY projects for the most success in saving both time and money. Whether it is installing new flooring or painting, DIY homeowners can do many simple repairs that can add value to their homes.
Replace old flooring or focus on your bathroom
Finally, you can also replace old flooring with wood or tile for an updated look. Fixing a leaky faucet or replacing a broken showerhead with a new one can also add to the DIY look of your home.
Add more storage space in your home's bathroom
When you are updating your home, remember that one of the things that can help achieve this goal is adding more storage space. For example, if you have an old-fashioned powder room with a drab cabinet, you can DIY the upgrade by installing a sleek cabinet with glass doors.
Change window coverings
One DIY hack that is often overlooked but has a great impact on the look of your home is changing window coverings. You can DIY it by yourself or even hire someone to do it for you if it makes more sense financially.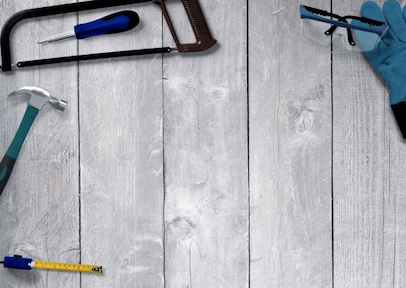 The DIY remodelling projects listed above will give your home the look and feel you've always wanted. Just keep in mind that the most important thing to remember when considering any project is safety. Homeowners should never attempt any renovation without consulting professionals first. Experienced contractors are trained in all aspects of adding value to your property while also ensuring it remains structurally sound throughout the process. Rest assured that you can always proceed with your DIY home remodelling projects following their advice.
Ref number: THSI-2417