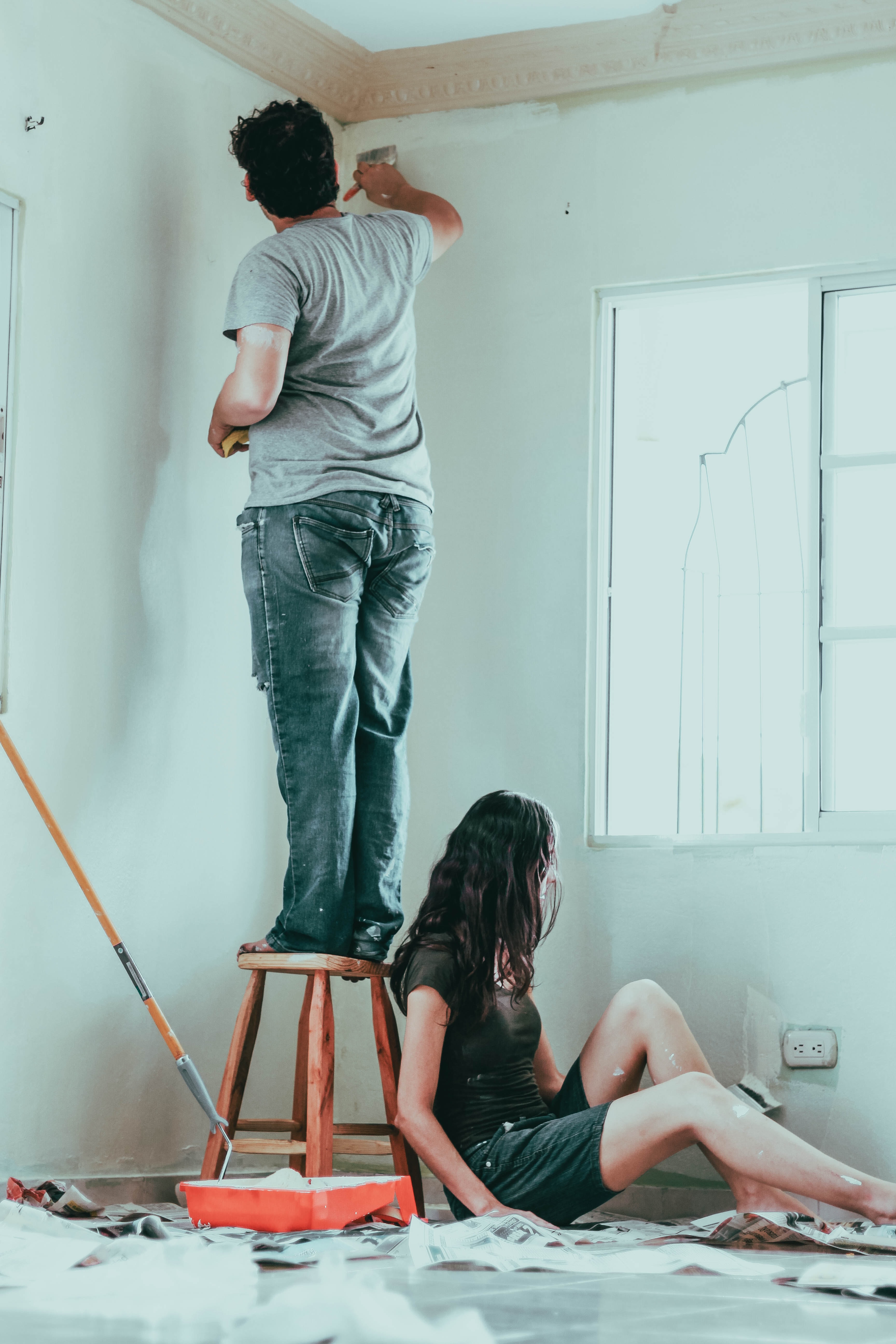 Mold is one of the horrifying sights in any home. It can grow in most parts of your interiors, and in most cases goes unnoticed. Nonetheless, it's something that you can't ignore. Mould poses potential health risks to your loved ones, and it's critical to promptly deal with it. There are different mould removal methods; you can use DIY techniques or hire experts to help you out.
What are the different types of mould?
There are different types of mould. Some are harmless, while others can cause severe health problems to you and your loved ones. The most common type of mould is aspergillus. It can present in various colours and grows in any part of your home.
The other type is black mould, it's highly toxic, and should be removed by a professional. It can cause allergic reactions, cold symptoms, fatigue, headache, and many other health-related issues.
How can you identify mould in your home?
Mould identification is the first step to dealing with mould. If buying a new home, it's wise to inspect all the rooms for any signs of mould. There are numerous ways of doing this. These are;
Inspection
Mould grows in damp and moisture-prone areas. These are, for example, ceilings, drawers, wood, tiles, and more. If seeking to buy a home, inspect all the rooms thoroughly for any mould spots or spores. Moreover, check all the high-humid areas and other appliances in your house. Pay attention to the kitchen, basement, and bathroom, these are high-humid areas, and mould can easily thrive here.
Smelling
The next step would be to smell any odours in your home. In the case of mould in your interiors, you'll feel a musty or a pungent earthy odour. But, some mould species are odourless, hence the need to engage a professional.
DIY test kits
If you find this tedious, the other alternative would be to acquire some DIY mould detection kits. These are easy to use and will give you instant results. Besides, you can get them from the hardware near you.
How can you go about the mould remediation process?
As mentioned earlier, mould thrives in those damp parts of your home interiors. However, there are various ways to eliminate more in your home. Here are the steps;
Acquire all the supplies
Have all the DIY mould cleaning products at hand. Mould removal specialists recommend that you use borax. You can get this from your local store. It comes in powder form, and you'll have to mix it with hot water to make a solution.
Smear the mixture to the affected areas and scrub using a brush or rug. Don't rinse off the surface to prevent the mould from re-infecting the area.
Other products that you can use are; baking soda, vinegar, hydrogen peroxide, and detergent. They are safe and effective, and you only need a spray bottle to spray the mould-infested area.
Be safe-Wear the right clothing
Assemble the right equipment and wear protective gear before you start the mould remediation process. Mould can harm your body, and your body parts shouldn't come into contact with it. Wear a face mask, protective goggles, and rubber hand gloves to avoid exposure to mould. Wear clothes that you can easily remove, wash, or dispose of.
Also, open the windows in the mould-infested room for optimal ventilation. Keep the door closed to avoid the mould spores from spreading to other places in your home. If dealing with black mould, seal off the area and wear a respirator. But, it's advisable to contact an expert to help you out.
Dry the area
Moisture can cause mould build-up, to alleviate mould, you should dry your surfaces thoroughly. Since you'll be using water to clean the mould, your surfaces will be wet for some time. To dry it thoroughly, open the windows or use air movers.
Beware of susceptibility
If you suffer from allergies or have a weak immune system, don't clean up. In case any of your family members have these conditions, they should stay away from home when the process is ongoing.
Proper disposal
You'll be using different materials to get rid of the mould. Once done, don't toss contaminated materials in the kitchen or bathroom bin. Remove the clothes while in the contaminated area. Seal them tightly in a heavy plastic bag, dispose or wash them immediately.
The bottom line
DIY mould remediation is a cost-effective way of alleviating mould in your home. To do this, rightly, have all the right equipment and protective clothing. Also, talk to an expert on the best products to use and how to do this effectively. If the mould keeps coming back, engage a professional mould removal company before the spores harm your loved ones.