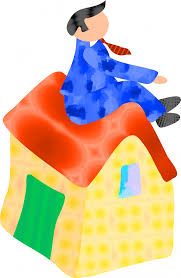 Selling privately can be problematic, showing potential purchasers around your home difficult and inconvenient. This is why online estate agents needed to evolve into something much more than just a place to advertise your property.
Naturally, as with everything, you get what you pay for, so it's important to check very carefully exactly what each online agent is offering. A basic package rarely includes such things as a valuation and accompanied viewings, however, with the advent of 'hybrid' online agencies, it's possible to get the best on offer from a traditional high street agency together with the advantages of being online. The cost is the most significant difference, as most high street agents will charge anything from 1.3% up to 2.5%, plus VAT, compared to online agents costs of between £300 and £1,500, VAT included; the more comprehensive the package, the higher the fee.
What does the package usually offer?
The cheapest package will simply be a platform from which you can advertise your property; you arrange and conduct viewings yourself (there's a useful guide for how to do this here). You will also be responsible for the valuation, negotiating the purchase price and instructing solicitors. This is time consuming, and, very often impractical, as fitting in with other busy people takes a lot of organisation. By taking a more inclusive package, your Local Property Expert, employed by the online agency, will not only be able to give you a valuation, but also show people around. You will be able to give them a key and they are then free to visit with purchasers, even when you're at work. They are very experienced in answering buying questions and dealing with negatives, making them much more likely to achieve a quick sale. They will also be very familiar with your local area.
Accompanied viewings
Some online agencies offer a 'viewing-by-viewing' option, allowing you to show people your house when it's convenient and for the Local Property Expert to do it when it's not. There is, however, an important factor to take into account and that is your potential buyer will be much more at ease with a third party. They will feel free to ask detailed questions and make negative comments when you are not there. Problems that are not dealt with at the time often gain momentum once the viewing is over; you want your potential buyer to remember only the positives. Several online agencies offer the possibility of an 'Open House', where many interested parties can arrive on the same day, to be met by the Local Property Expert. You don't need to be there and often the competitiveness will bring about a better offer and a speedier sale.
Are accompanied viewings better?
Viewings are the key to getting a sale and the more experienced the host, the better the chance of success. Selling a property does not stop at a quick tour and hoping they like what they see – it is much more involved. Once a potential buyer has booked an appointment, they are already interested, however, yours will be just one of many that they will be looking at. It's now up to the agent to convince them that yours is perfect for them. This requires a lot of sales experience and knowledge of how to make the property work for someone. Also, buyers often prefer to allow the agent to deal with questions and financial negotiations; better and much easier for all concerned. By using an online agent, you will be able to tailor-make the exact package that you need to fit in with your lifestyle and budget.