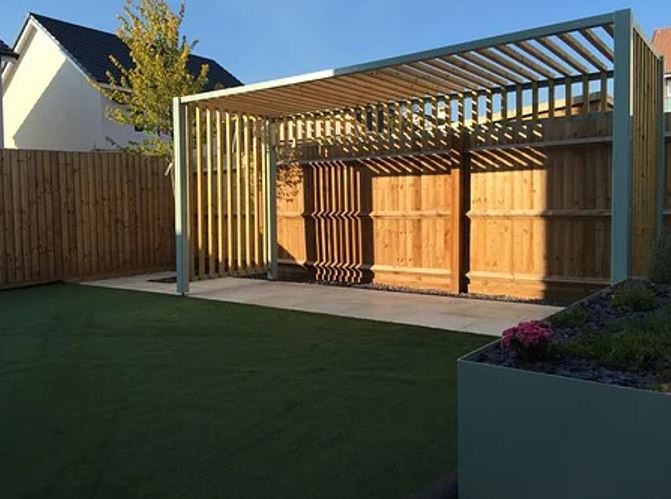 It seems as though outdoor living has become more popular than ever. With so many restrictions on how and when people can eat at restaurants, these days families have turned to their own spaces and transformed them into reimagined dining areas where they can enjoy an alfresco meal while spending time with their loved ones.
How much value does having a pergola add to your home?
A future buyer that may be debating between your home and another property, trying to decide which one to buy, may definitely be swayed in your favour simply because your home has a pergola that extends the indoor living area to the outdoors. Not only does having a pergola make your home more attractive, but it also helps its value rise.
You can safely conclude that adding an improvement to your deck or your backyard will result in an ROI of between 50 and 80 per cent.
How does a pergola increase home value?
If you are looking at your pergola as an investment that will pay off when the time comes for you to sell your house, you should start with an attractive, first-quality, well-built pergola. As with any other part of your home in which you invest resources in order to improve it, investing in a pergola will have the same result. A potential buyer will be just as impressed by the gorgeous backsplash and gleaming appliances in your new kitchen as by the quality and design of the pergola in your backyard.
Also, as stated above, outdoor living is something many families are looking for. That is why buyers are willing to pay more for a home that already has that outdoor living oasis. A pergola that not only offers shade but adds a degree of sophistication to the overall look of the home, will have an immediate impact on the property's value. You can be assured that if your family has enjoyed your outdoor space so much, it will capture the heart of another family when you try to sell.
Do I need to wait a long time to sell the property after I get my pergola?
Hopefully, you are not getting a pergola just for somebody else to enjoy. But if, for whatever reason, you find yourself in a situation where you have to sell your home, allowing two years from the moment the pergola is built to the moment the home is sold, will allow the shrubbery and plants around it to naturally blend into their surroundings. If you are considering building a pergola just prior to selling your home, a vinyl pergola will give you instant results.
How can you ensure your pergola stays looking as amazing as it did on the first day?
The material from which the pergola is built will play a role in how it looks with the passage of time. Once again, vinyl pergolas look stunning for decades. Although nothing beats the look of authentic wood pergolas, if the look of the wood is not preserved, it will only serve to decrease your home's value. If you go with wood, take the time to inspect it periodically and do the necessary upkeep when needed.
Enjoy Your Pergola Any Time of Day
Chances are you are not getting a pergola because you want to sell your home. On the contrary, it is likely that your idea is to create a nice space your whole family can love. Sitting under a pergola will offer your family touch of shade while enjoying an open-air feel. Furnishing it with the right seating arrangements, comfortable pillows, and a nice table where everyone can gather will provide you with hours of family gatherings.
The nice weather that characterizes the South Florida area will mean that when you add a pergola, you will actually be adding a new room to your house. One that can be enjoyed year-round. Having a pergola in Miami can also offer your family a shaded sitting area by the pool, an outdoor kitchen, a play area for the kids, or simply a way to make your backyard that much more attractive. And in the process, you may also be adding to the value of your home.
Ref number: THSI-2118