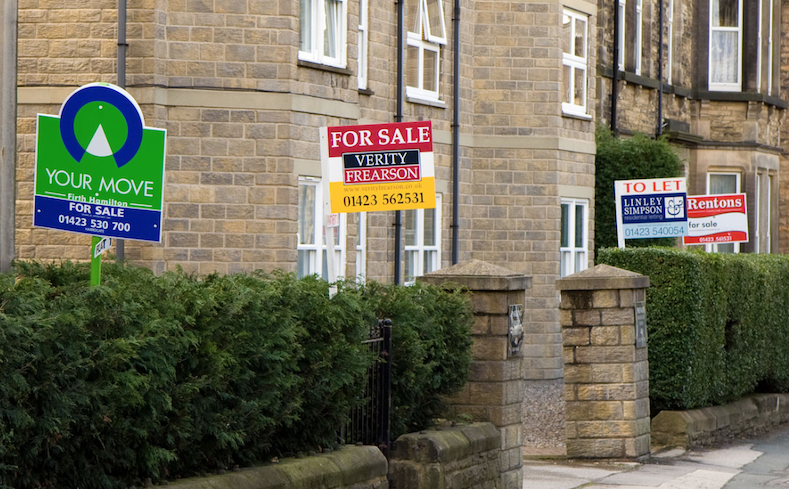 Want to beat the stamp duty holiday deadline? Worried bad credit will slow or stop your mortgage application? Follow our tips & get your mortgage quickly

Get Your Bad Credit Mortgage Application Moving to Beat the Stamp Duty Holiday Deadline
On 8th July 2020 the Chancellor of the Exchequer, Rishi Sunak, announced a temporary stamp duty holiday. This cut the rate of stamp duty on all properties valued at £500,000 or under to 0%. The stamp duty holiday is due to come to an end on 31st March 2021, which may seem a long time away. However, with house sales typically taking 12 weeks to complete, acting now could make the difference between meeting or missing the deadline.
Many parts of the house buying process can cause problems, from finding the right property to obtaining surveys. Delays in any part will have a knock-on effect for the rest. Many prospective buyers discover that finding a suitable mortgage lender can take more time than they bargained for and that problems and delays can continue even after they have made an application.
In addition, the challenging financial circumstances that many people now find themselves in, due to the impact of the pandemic, can make finding a suitable lender even more complex. If your financial situation has led you to miss a credit card or loan payments, or use an unauthorised overdraft, then this may be reflected on your credit report, meaning that fewer lenders may be willing to lend to you; consequently lengthening the time it takes to complete your house sale.
Even if your circumstances mean you do need to consider a specialist bad credit mortgage, there are help available and steps you can take to get your application moving more quickly.
Make sure your address is consistent
When you apply for a mortgage, lenders will need to confirm your identity. As part of this process, you may be asked to provide proof of address, such as your driving license, and the lender will also check other sources of information, such as the electoral roll, to check for consistency.
Some applicants can trip up at this stage, either because they don't have their current address on their driving license, or because they haven't registered to vote. It's a legal requirement to notify the DVLA of a change of address, so if you have forgotten to do this, do it now. While you don't have the same legal responsibility to register to vote, doing so can make your life much easier as it is a key resource used by lenders of all types when confirming information supplied by an applicant.
Check everything. Then check again
Just as your address should appear consistently, so should other information that you supply. Check that the information you give on your mortgage application matches your other documentation. If your bank account, for example, is in the name 'Peter' don't apply as 'Pete'.
Also check for any typos that could see a lender send your application back to be corrected, or to request further information.
Be honest
It can be tempting to 'forget' to mention minor problems with previous credit, particularly if you have a history of bad credit, but lenders will see your credit report, which will show issues such as missed payments. Even when past credit problems have dropped off your credit report due to the passage of time, a lender may still ask about major issues such as bankruptcy. Failing to disclose problems such as these can lead to applications being rejected, meaning you have to start the process again. Whatever challenges you've had in the past, be transparent about them in your application.
Include all the credit you have taken out
Of course, you may genuinely have forgotten about some of the credit you've taken out, particularly if it's for a smaller amount. As already noted, your credit will be included on your credit report, so requesting a copy can be a quick way to ensure that you don't leave anything out.
While we're talking about credit reports…
If you do request a copy of your credit report, take the opportunity to check the details are correct. Unfamiliar credit could be a sign of identity fraud, i.e. someone else taking out credit in your name, or you may find CCJs that should have been removed. Understanding your credit report can help you spot errors before your lender queries them.
Keep on top of your accounts
If you are self-employed, keeping on top of your accounts can often seem like a chore. You may have got in the habit of submitting them to HMRC at the last possible minute. If you are thinking of applying for a mortgage, this may cause problems as you won't be able to request an SA302 form, which provides evidence of your income, until your accounts have been submitted.
Delaying filing your tax return like this could cause a delay in the processing of your mortgage application. So, if you are self-employed, make sure all your accounts have been filed, even if it is months before the deadline for submission.
Make sure you can show how you built any deposit
You may think that it's enough to have managed to save a deposit. However, a lender will also want to see how you raised it. In general, this can be evidenced via your bank statements, but if you received your deposit as a gift, from an inheritance or even won it make sure you have the evidence that proves it.
It's also worth mentioning that lenders won't generally accept loans raised for a business as part of a deposit, so don't be tempted to use any funds you may have available from sources such as the government-guaranteed Bounce Back Loan scheme.
Stay away from payday loans
If during the home-buying process you need a short-term injection of funds, don't be tempted by so-called 'payday' loans. These are very unpopular with lenders as they can indicate that you are having continued trouble managing your finances, and could even lead to the withdrawal of a mortgage offer. If you do find yourself short of cash, start by approaching your bank to see if they are willing to temporarily extend your overdraft.
Use a broker
A straightforward way to help avoid some of the pitfalls already mentioned is to use a specialist bad credit mortgage broker. They will be able to ensure that the documentation is in order, with some brokers carrying out an in-house underwriting process, which replicates the process that lenders carry out and flags up any potential issues.
More than this, brokers also understand the market. When it comes to adverse credit mortgages it's particularly important that you apply to the most appropriate lender; that is the lender most likely to approve your application. Lenders all have different criteria for accepting applicants, for example, if you're self-employed some lenders require more years of accounts than others, or if you have CCJs, or have been previously made bankrupt, some lenders won't accept an application at all. Whatever your individual circumstances your broker will know which lender to approach. Approaching the right lender in the first place will help avoid any unnecessary delays.
The chances are, as we move closer to the end of the stamp duty holiday, more and more prospective homebuyers will be rushing to complete their sales. This in itself will cause delays as brokers, lenders, and others involved in the process become overloaded with work. Don't get caught out. Act now and beat the deadline.
Ref number: THSI-2124