It can be hard to tell when your home needs an update, mostly if you've lived in it for years and years.  From pieces that you've become attached to appliances of which you fear the cost of replacement.  Trying to decide to update is a big step and a commitment, but you don't have to do it all at once; you can be gradual.  Just look for these eight warning signs to tell you that it's time to get the process started.
Your Appliances Don't Run Like They Used To Run.
This option is the most financially responsible answer to this problem.  If you have noticed your oven doesn't heat correctly, or your clothes washer is rocking and racketing around too much, it may be time to take the plunge on a large purchase.  
Take this chance to carefully look through everything and anything you can buy as a replacement.  If you need more space in your laundry room, go for a stacking washer and dryers!  If you wanted dishes to wash faster, look for a dishwasher with a 'fast' setting that can reach the speed you need.  Ensure that you're making a well thought out decision since these products will last you a long time.  It's better to spend more now on something that will last fifteen to twenty years rather than buying cheap and having to replace your stove again and again.
                                                                                The Style of Some Pieces Are an Eyesore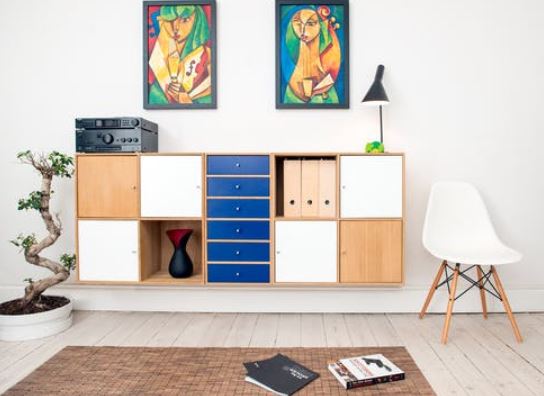 As much as you might have loved that funky fuchsia Papasan chair, not all furniture survives the passage of time and fashion.  Don't be embarrassed to admit you've outgrown the style of some of your furniture and decor.  Instead, consider what you can put in its place to liven up your room.  
Instead of that bright Papasan, you can get a loveseat in a muted colour and drape a fuchsia blanket over it to pull back that colour and memory.  There's nothing wrong with being sentimental with furniture; just make sure you're not using sentiment as an excuse to hoard things that don't bring anything positive to your life anymore.
You Need a Fresh Start
If your home has been feeling stale, and you're not sure where you fit into it anymore, now's the time to update your decor!  Go room by room and consider what you'd like to see.  Although a furnishing theme that carries through your whole home is preferred, one per room may also make a space feel organized and comfortable.  Think about what will liven up a room and inspire you on your journey to creating a home that you'll be proud to show off.  Buy quality products at reasonable prices.  You should look into different sofa reviews instead of buying the first one you see because you can never be sure if you found the right one until you see it.
                                                                               Materials Have Improved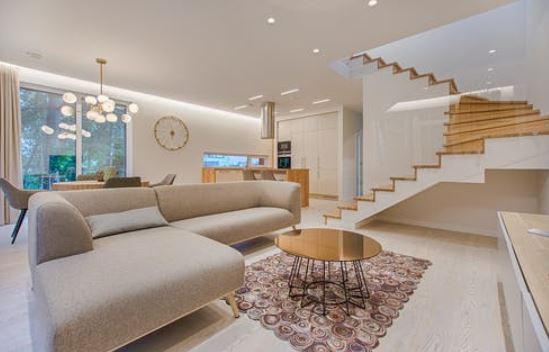 The products themselves may have improved.  If you bought a first-generation iPod, you wouldn't still be using it despite smartphones, apple watches, and Bluetooth speakers being around "Just Because it worked."  It's natural to want to get the best product made out of a sufficient material because hopefully it will last longer, and you'll get enough use to make the price worth it.  Look for materials that are both good for the environment and are also able to last long enough that you may be able to make an heirloom out of it.  Antiques are always in style.
You Can Afford Better Than You Used To
Along with lifestyle changes, affordability changes are a big thing to celebrate.  IF your financial situation has changed enough that you can afford a whole new living room, and you're ready for it- do it!  The couple of thousands of dollars you spend replacing everything and bringing your living room forward will be worth it when you feel as good as you will in the newly furnished room.  If you can go expensive, do it!  Just be sure that you're able to afford it, and that the expensive item is one that you know you'll be using for years to come.
                                                                           Your Living Situation Has Changed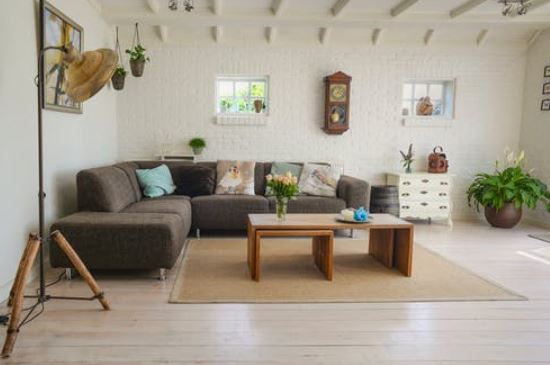 Whether you're making a lot more money, or you're married, and your home income and number of people using appliances has increased, a living situation change is a big reason to upgrade your decor.  This change may come in the form of redecorating your bedroom so that you can make it feel like a space for both you and your partner or remodelling your kitchen to account for how many people will need to be in it.
New Home
If you're moving into a new home, you're going through a ton of change.  Instead of lugging around your outdated furniture, now's the time to replace it all.  Sell or donate your old furniture before moving out of your old home and furnishing your new home with clean and fresh looks.  It'll make the new space feel even that more exciting, and you'll be able to get a real fresh start.
                                                                          Your Needs Have Changed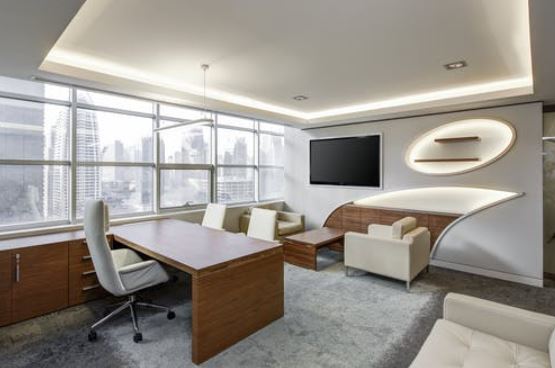 In the late 90s to early 2000s, almost every house in the suburbs had a 'computer room.'  This room was a spin on the home office, where a place existed solely to access the internet and get on the computer.  Nowadays, with laptops, smartphones, and tablets, there's no dedicated room for just that.  These rooms are now called home offices and guest rooms, and the old massive computers are nowhere to be seen.  
If there's an area of your home that feels outdated or behind the times, allow yourself to make this room something new and wonderful.  You could make it into a media room with a giant projector, a crafting room where you can make anything you want, or some have even started using spare rooms as an extra walk-in closet when they run out of place.
Ref number: THSI-2030