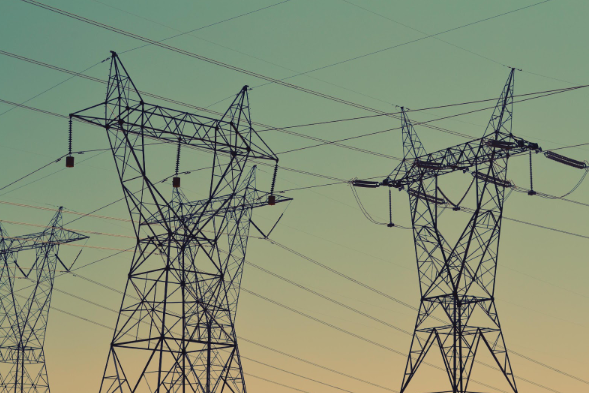 Energy prices rises have been headline news in 2018.  Forty-three price rises have hit more than twelve million households, with a seven per cent increase to their energy bill, and because of regional variations, some have seen their bills rise by twice that figure.
The increased charges are the result of twenty per cent increases in the price of wholesale gas, caused by a cold winter which has depleted gas stores.  Electricity prices are tied to gas prices because the UK is dependent on gas to power electricity generators.
Scottish Power, owned by a Spanish company, has been responsible for the biggest price rises but this is because they are using a hundred per cent wind energy.  They sold their remaining gas and hydro stations, last year, to the power company Drax, for seven hundred and two million pounds.  Scottish Power believes that its customers will be prepared to pay more for their energy because it is funding the development of green energy. "Every working day we are investing over£4 million to deliver cleaner, smarter power for customers.  From today we can focus solely on making energy generation cheaper".
In a country where fuel poverty is a real concern it remains to be seen whether Scottish Power's green agenda will be supported by its customers.  In April of last year, Ofgem introduced a price cap which has already been raised twice. The dual fuel energy tariff is now capped at £1,136 which Ofgem claim will save 11 million customers an average of £75 per year.  
The Big Six energy companies will be compelled to reduce the cost of their standard variable tariffs, which are the expensive deals which customers are transferred to at the end of their initial contract. The cap will still make Big Six energy £300 a year more expensive than the cheapest tariff currently available.  Over three million customers have already switched this year and saved hundreds of pounds. Switching your energy supplier is not as complicated as you might think.  Shop around online for a cheaper tariff, contact your new provider and they will do the rest.  All they'll need from you is your postcode, email and bank details. They will contact your existing provider, so you don't have to have any awkward conversations.  A fourteen-day cooling off period means that if you do have second thoughts and decide that you wish to remain with your existing supplier, after all, there won't be any interruption to your energy supply.
The likelihood is that energy prices will continue to rise and rather than depend on a government cap to deliver the best prices, customers should put pressure on the Big Six to reduce prices by being prepared to switch supplier and chase the best deal. Finding cheap electricity suppliers is increasingly difficult, and it may well take Government intervention to make energy more affordable.