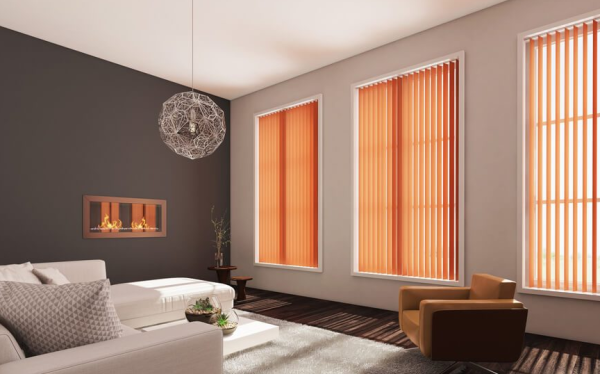 Installing window blinds or shutters in your home could be one of the best home improvement decisions you've made. Not only are they are a great fuss-free alternative to curtains, blinds and shutters can elegantly deal with unusual window shapes that are otherwise difficult to dress.
Whether you've chosen wooden Venetian blinds for your bedrooms or living rooms, or plantation shutters for your kitchen or bathrooms, there's no doubt that they will enhance the visual appeal of your home. To get the best results, select from a wide range of products and have them professionally installed by a reputable window blind company such as Aquarius Blinds, then follow their advice for looking after your new investment.
If you want your wooden blinds and shutters to keep looking great for years to come, regular cleaning and maintenance are key. Little and often is better than one big cleaning frenzy every now and again, as it prevents hard-to-shift dirt to build up in the first place. So, what's the best way to clean them?

Wooden Blinds
If you want to make sure your wooden Venetian blinds or shutters look as good as new for as long as possible, gently does it. Excessive water and harsh cleaning agents are not a good idea for any type of wood to get into contact with – softwood, hardwood or even MDF – as it can cause the material to swell up, warp and rot.
Instead, start with a gentle vacuum, using the brush attachment to remove loose dust, fluff, pet hairs and any other household debris that may have accumulated on the slats or louvred panels. Next, take a dry duster or small brush to check for anything the hoover has missed, including all those hard-to-reach places in between the slats.
For a more thorough clean, go over the area again with a damp cloth. Microfibre cloths are particularly recommended as they work hard without any need for detergents. Use a gentle cleaner only if you must. Finally, dry each slat carefully.
Waterproof Blinds or Shutters
If you have window blinds or shutters fitted in your bathroom, kitchen or another area where there is high moisture content in the air, the slats are likely to be made of synthetic materials. Permawood, Polywood, ABS or PVC are among the materials used to makes blinds and shutters that offer water-resistant properties.
While care still needs to be taken, synthetic blinds can be cleaned using regular household detergents. Start with the above method for wooden blinds and shutters, and use appropriate cleaning agents where necessary.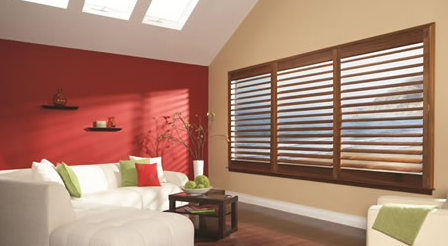 Exterior Shutters
Being on the outside of your property, exterior shutters will be harder to reach for cleaning, especially if they're located above the ground floor level. If you have access to a pressure washer (Kärcher or similar), use this to hose down the shutter to remove loose dirt, debris and mildew stains. A garden hose will do a similar (though less effective) job.
If pressure washing alone hasn't achieved a result that you're happy with, you may need to take hands-on action. Set yourself up (safely!) with a ladder or scaffold tower and scrub each slat with warm soapy water. For stubborn stains or mould marks, try a mild bleach solution (1 part household bleach, 5 parts water), but be careful to test on a small, inconspicuous area first in case the bleach should cause discolouration.
Finish by rinsing the shutters with clean water to remove any remaining detergent, then leave all shutters and slats open to air dry.
This article was written by Dakota Murphey.
Ref number: THSI-2221
Ref number: THSI-2284