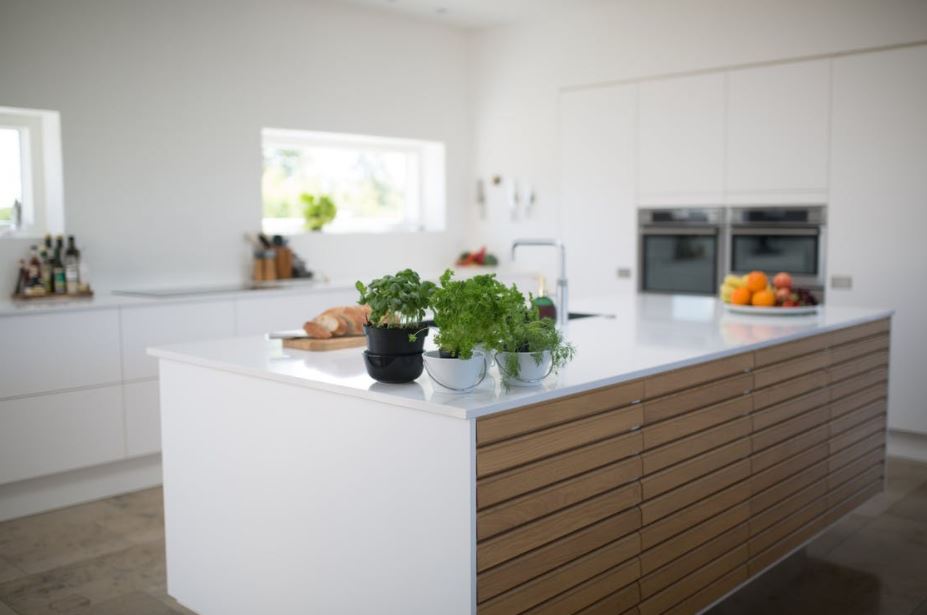 The kitchen is without a doubt the heart and soul of a home. Hence, a well organised and furnished kitchen is of paramount importance. The kitchen is no longer that corner room where food is prepared from or where your teacups are stored. Nowadays, most kitchens share their spaces with dining rooms or living rooms in an open floor plan. The kitchen has become a social hub for family members and friends, so having a beautifully furnished modern kitchen comes in handy.
When it comes to choosing furniture for your kitchen, there isn't a universal direction to this. The best tip for this is finding small intricate details that, when put together, fit perfectly in your space. Picking the right furniture should be a combination of personal tastes and functionality. When you choose the appropriate furniture for your kitchen, you make the place look inviting and comfortable enough for the family to spend long hours in this room bonding as they indulge in sumptuous delicacies. Below are some essential pointers that can help a homeowner choose the right furniture for your kitchen;
CONSIDER THE PRIMARY FUNCTION OF YOUR KITCHEN
Back in the day, kitchens were made to cook in, period! This has overly developed over the years and the kitchen has become a functional space where people can eat, work and socialize. Preparation of food is however of top priority hence you need to take careful consideration to the furniture you bring in. Contemporary kitchens seek to have furniture and equipment that looks much closer to nature. These spaces are characterised by shiny surface, marble tops and floors as well as displaying many elements of eclectic and retro kitchens. The internet is a great resource point where one can source all their furniture from one of the best modern furniture online stores.
KNOW THE DIMENSION OF YOUR KITCHEN
Buying furniture without considering the dimension of your space is a terrible mistake. It's important to measure your kitchen and think of the layout you are about to decorate. Most ideal spaces for the modern kitchen are more squarish or slightly rectangular in nature. This only allows the right furniture to be placed in as well as good positioning to create room for movement and offer harmony in the space. 
KNOW YOUR STORAGE REQUIREMENTS
It's vital to determine how much storage space you need in your kitchen. Don't just purchase furniture that is trending or new in the market that offers no functionality to your space. Storage requirements often tend to increase over time for any given home so it's good to do away with furniture and utensils that you no longer need to offer free space for new items. Interior designers recommend that for any new kitchen, you should have thrice the amount of storage for future needs.
When in the market for new furniture, decide on the material you prefer. Natural wood is the most sought after for countertops and kitchen cabinets. Oak and mahogany are the best materials for that elegant kitchen space. For homeowners on a budget, engineered wood is an affordable option that looks and feels like natural wood and is relatively cheaper. For the metals, aluminium and wrought iron is normally used to make bar stools, breakfast tables and dining chairs. Glass tops are great for the kitchen as they make a space look classy and creates a trendy interior for your kitchen.
CHOOSE THE BEST OF COLORS
When it comes to colour, the choice is endless. Like any other room in the house, decide on a colour scheme for the walls and furniture based on that. White is the go-to colour for those individuals seeking a neat, tidy and expansive look. However, don't be limited to just white, black is a trendy colour especially for millennials who prefer an all-black matte kitchen that speaks elegance and sophistication. For the creative at heart, feel free to use a combination of colours to spruce up your kitchen. An interesting tip when it comes to colour is that when your walls are painted in bright hues or are heavily decorated, go for subtle tones for the furniture. If the walls and ceiling are understated, choose a tone that will give life and amplify your space.
PICK THE RIGHT ITEMS FOR YOUR KITCHEN
Before you choose any utensils for your kitchen, measure and inspect your kitchen. Kitchen spaces are ideally smaller so every single element has to fit into place. Try to resist buying beautiful kitchen items that don't fit or are not useful to your space. Think of interesting and creative solutions before purchasing any kitchen equipment to make sure it serves a purpose and it's beautiful for your space.
Ref number: THSI-1927