When you consider buying plants online, you need to know that this is different from going to your garden centre. Where people tend to think it is more difficult, it can be easy to prove them wrong. Buying online makes it more convenient from many angles. In this article, we will explore what makes online purchases of your plants more convenient.
Insights into the plants and their origin
When you consider buying a plant and go to a garden centre, you will often look at a plant and simply read the tag. On the tag, you can find limited information about the plant. How do you know if it is something for you? You need to judge the plant on its appearance and on the amount of effort needed to nurture it. However, there is way more to learn about a specific plant. When you move your search online, you can learn more about the background of the plant. Where does it come from? How should it be treated? You can find helpful gardening movies on YouTube that explain to you how to treat it.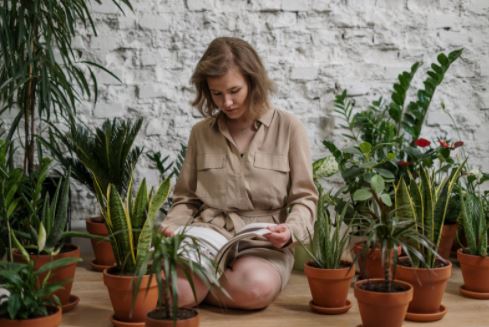 Compare prices and types
Another advantage of an online purchase is the ability to compare prices. What is the right price for Standard roses? The answer is not that simple, nor will everyone agree on the right answer. There are different types and sizes out there. However, the Internet can make it possible to create a more informed decision when selecting the plant you desire. Besides that, you can use online communities to ask for information about plants. In this way, you can make sure you make the right decision. Of course, with online communities alone, you can't determine the proper quality of the plants you wish to buy. Luckily, the internet is man's best friend and can make your search considerably easier. As you'll not just be able to look up the sizes and types, but also the quality of the plants as to how they do in certain climates and how they might prosper in your personal living environment. Often, sellers online also have chat functionality where you can request additional information about the plant. For example, you can describe the room you want to place the plant to see if it is indeed a right fit with the amount of sunlight and shadow present. 
Quality of the plants
The major hurdle of buying a plant online is the possibility to see it before your purchase it. How can you know that the plant will be of good quality? Luckily there are many reviews you can find online. many sites offer you Apart from that, you can often send the plant back for free if it is not what you fancy. The best thing is, you'll get a full refund as well from most of the online shops.
Become part of an online community
Purchasing plants online also comes with certain perks. For example, you can download an application that the seller offers. These applications can come in handy and also add another fun dimension to your purchase. You can give the plant a name and receive information on when to water it, or when to change the soil. This can be very helpful, especially for people who are not that experienced in treating plants. The internet holds many online blogs and forums where people of a like mind discuss all manner of plant-related issues, tips, and other questions. Want to know more about effective ways of keeping that Hydangrea alive, someone might've already offered a solution. Or maybe you are the one that might know the solution.
Other online communities
Next to applications offered, there are online communities you can become part of. Here, people share their experiences of plants and how they treat them. Posting pictures of the progress they make and sharing tips and tricks. You can leverage these and also provide your lessons learned. Of course, you do not need to purchase plants online to make use of these communities. A great example of this is the Pinterest community. Here you'll find more plant-related pictures, stories, tips/tricks, and garden ideas than you could ever imagine.
Ref number: THSI-2286