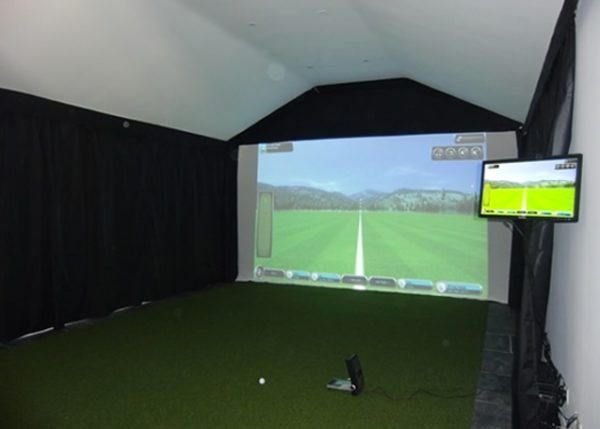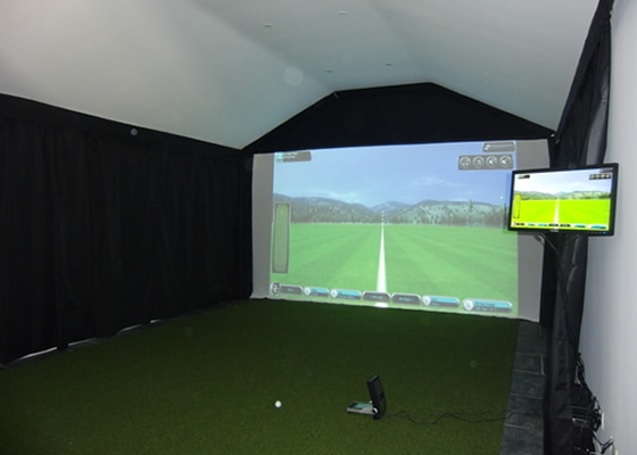 One of the most frustrating things for golf enthusiasts is not being able to play as often as they would like. Whether it's the poor weather keeping them away from the course over the winter or simply the time challenges of travelling to the golf course to play, many golfers would love to be able to work on their game more regularly than they do.
That's why many are choosing to have their own home golf simulator to allow them to get more practice in and develop as players. Here is what you need to know to create your own golf simulator at home as stated by Golf Industry.
Setting a budget
If you are going to build a home golf simulator it is very important that you should choose a budget to work within and plan out how you are going to spend the money. The truth is that there is virtually no limit to the amount that you can spend on a home golf simulator, so giving yourself a realistic budget helps you to create a simulator without putting yourself out of pocket.
The amount you want to spend can vary greatly – it is possible to buy a relatively high-quality golf simulator for less than £2,000, but you can also easily spend in excess of £20,000 on high spec professional equipment.
How much space do you need?
To have a golf simulator in your home, you will need a relatively large space to work with. This is partly to provide enough space to set up a projector, but also naturally because you need the room to swing a golf club. It is usually recommended that the ceiling should be at least 8 and a half feet (2.6m) high, a room width of 9 feet (2.7m) and a room depth of at least 13 feet (4m).
If you don't have a room of this size available in your home, it may be the case that you have a garage that could be easily converted. Another option could be to have an enclosure set up in your garden to house the simulator.
Once you have decided on the space that you are going to use you can start looking into the various options available for creating your simulator.
Which software and launch monitor is right for you?
Perhaps the most important decision that you need to make when creating your simulator is which software to use. Clearly, this is the key element of the simulator, and there is a wide range of different software package and launch monitors available for you to choose from. One of the most popular golf simulators is Optishot, one of the more affordable systems on the market.
The initial costs for the Optishot are low, making it accessible if you are working on a fairly tight budget. But if you are looking for software that offers greater accuracy and a broader range of tracking features you could choose SkyTrak. A key difference between the SkyTrak and the Optishot is that the Optishot tracks the movement of the club whereas the SkyTrak follows the movement of the ball, meaning that it can provide more accurate feedback instantly.
Choosing a projector
To get the most out of your simulator you will need to choose a high-quality projector. Once again, this will come down to personal preference along with working within your budget, but no matter how much you are spending you will be able to find a model to suit your needs. It is important then, to do your own research into the projectors in your budget.
Screen or net
You also need to invest in a good quality projector screen – it needs to be able to stand up to being hit with a golf ball on a regular basis. It should also be noted that you will need to have a net installed around the edges of the screen to catch errant shots. A potential alternative to this is to use foam golf balls instead of real balls as these are much softer and lighter.
Following these steps, you can easily install your own golf simulator and enjoy more time practising your favourite sport.