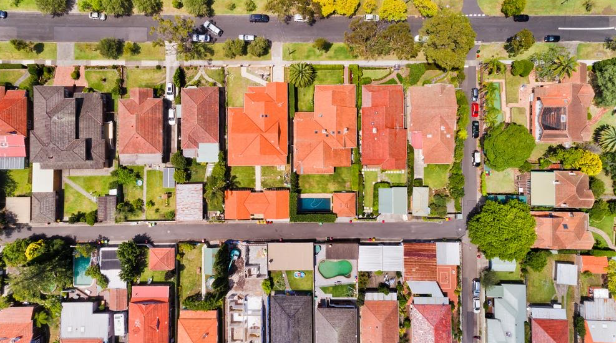 Whether you're moving from Melbourne or Perth or even from Berlin, it can be quite daunting starting a new life in Australia's largest city, and finding your place can be a little bit confusing even if you're simply moving from another state. But there's a lot you can do during and prior to your move to make your transition to Sydney life as comfortable as possible. Here's all you'll need to know when relocating to Sydney!
Real estate
Sydney has been widely accepted to be the commercial capital of Australia for a number of reasons, including but not limited to its perfect balance between urban life and seaside bliss. But Sydney's real estate market has been on a steady incline over the past decade, with the value of inner city properties set to skyrocket again in 2020. Alongside this, not all of Sydney is reflective of the city's international image, and there's actually quite a lot of hidden character in Sydney's outer suburbs, where a lot of Sydney home builders are busy at work creating contemporary homes and carving out new estates so that the city centre is more accessible to first-time homeowners and young families in particular.
If you're looking to buy your own home that's within walking distance to Sydney's metropolitan rail system, your best bet will be to enlist the help of a dedicated project home builder and work alongside them to create a space that's been tailor-made for you and anybody else who'll be moving down with you. You can potentially even organise your physical move to coincide with the completion of your property's development to ensure that your fresh start in Sydney will be complemented by a brand new home too!
Employment opportunities
Sydney's garnered quite a reputation as Australia's commercial capital due to its significantly large job market for both professionals and skilled tradespeople, that is in relation to Australia's other major cities. Whilst Melbourne, Sydney's main contender, might have a bit of a creeping lead in regards to professional roles within the hospitality and customer service industries as well as creative and digital agencies, it's worth mentioning that the majority of the country's largest corporations still operate out of Sydney or at least have offices in the Sydney CBD too. Sydney's CBD and inner suburbs are filled with a variety of people from all walks of life, but there's a growing population of young professionals working in a variety of fields, to the point where a significant number of young Australian graduates across the country will find themselves relocating to New South Wales specifically for their first professional opportunities. So chances are high that there'll be plenty of fellow newcomers to share your table with.
Leisure and getting around
We can't talk about relocating without talking about what you've got to look forward to in your new home. Sydney can be a superb city to explore on the weekends, being home to many of Australia's most breath-taking beaches. Sydney Harbour also has no shortage of options when it comes to organising day trips, including the quintessential visits to the Opera House and the city's iconic Harbour Bridge. There are, however, plenty of tourists in and around the CBD year-round, and these numbers double whenever a major event is occurring, like a music festival or sports game. It's best to plan ahead when these calendar dates come up, which may mean making bookings at restaurants well in advance or opting to get away to rural New South Wales for some respite from the city's signature hubbub.
Sydney's public transport system is also quite singular in relation to other Australian cities, so you should leave your first two weeks of Sydney living pretty vacant to let yourself do some independent exploring, which will include getting to grips with the city's large layout. Familiarise yourself with the city's different regions and what they all have to offer.
~
Finding your niche can be so large in a city that's oozing with character. All you need to do right now is take some extra time to do your own independent research, scour social media, and find exactly where you want to find yourself come moving day!