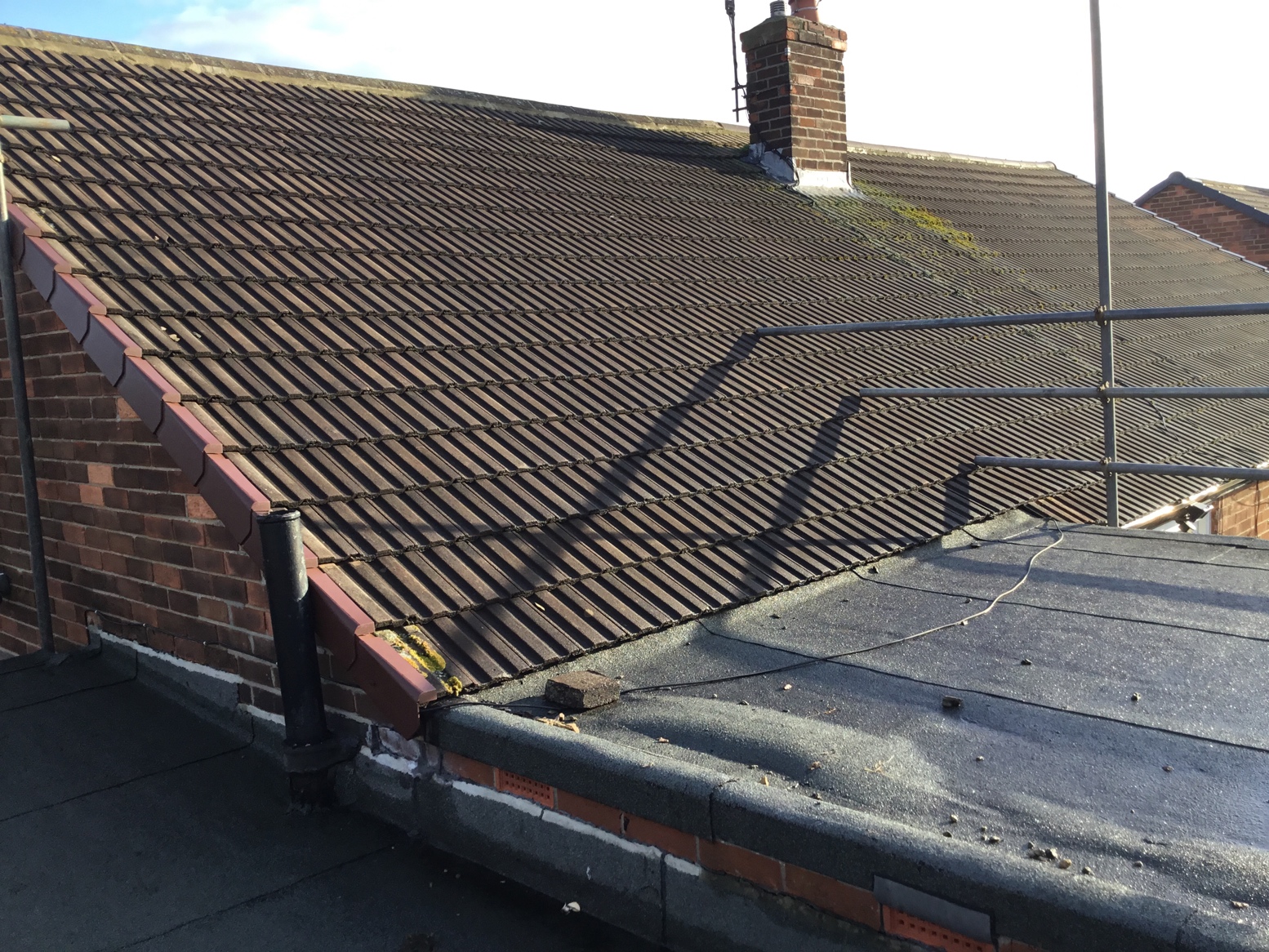 Home expansion projects can help us solve most space-related issues commonly seen in residential properties. Perhaps you need a new office space to handle the whole work from home situation, or maybe there is enough strength in the architecture to support another storey. Then there is the option to set up a tool shed or an extra garage if there is sufficient land for the outbuilding. A homeowner's list of options for property extensions is quite exhaustive, so take your time and make the right selection.
Once you have determined what type of home extension would be best suited to your needs and adequate with respect to the available scope of your property, select an appropriate roof for it next. This is a particularly important decision since the roof often turns out to be the first area of concern for outbuildings. To prevent common roofing issues from becoming an additional far too early, go through this brief guide where we explain how to choose the perfect roofing solution for home extensions and roofing refurbishment work on the main building.
EPDM
EPDM, or ethylene propylene diene monomer, is by far the best flat roofing solution for not just new building extensions such as the garden office or an outhouse studio, but the rubber membrane has become a staple material for primary roof refurbishments as well now. To understand the growing popularity of EPDM as a flat roofing material, we need to understand the main advantages it has over the other options:
Remains unaffected by extreme heat and cold
Can last more than 50 years
Moss, algae, mould, mildew and insects cannot grow/make nests on the rubber membrane
Doesn't get dirty easily and remains easy to clean for as long as it lasts
EPDM has zero chances of cracking, breaking, blistering or rotting
Customisable: Qualified roofers will take the necessary measurements and ensure the perfect fit
The rubber roofing can be used to reinforce, insulate and weatherproof any flat surface, ranging from concrete and asphalt, to even tin
Experienced DIY enthusiasts can complete the whole project by themselves, provided they have the training to do so
Rubber Roofing Direct is primarily used by professional roofers to learn how to install EPDM roofs and/or order their rubber roofing supplies in bulk, but it also has a very useful resource base for everyone to know more about effectively utilising the rubber membrane for roofing.
Asphalt Shingles
These are one of the most affordable options in the market, which also come in a variety of colours to match the rest of your exterior décor. It's not the most durable option on this list, but it can be considered the most cost-effective option for those with a low budget. These will do just fine when used as the primary deck for separate structures such as standalone garages, tool sheds and garden offices. Considering that the UK is not very likely to experience blisteringly hot, long summers (35°C – 45°C+), asphalt roofing will last a lot longer than it would in a place like Australia. However, asphalt is never supposed to be laid down anywhere where the temperature has dipped below 0°C, so installing it during the summer months is highly recommended.
Concrete Tiles
Concrete tiles can crack and break relatively easily on impact, which is why a complete concrete decking might be preferable if durability and strength is one of your main concerns. In fact, they are best not used on the main building if you are refurbishing the roof.
Similar to asphalt shingles, cheap, colourful and stylish tiles are more suited for external and independent structures on your property. As rain is not exactly rare in this part of the world, concrete tiles might also absorb water, causing the roof to stain. The moisture retentive properties make concrete tiles a good place for fungal growths such as mould and mildew, which in turn might make it a bad choice for us.
Terracotta/Fired Clay Tiles
Fired clay tiles are ancient in their origin and even after thousands of years, terracotta remains one of the best roofing solutions available to us. These tiles will be expensive, heavy and hard to install, but they can potentially outlast future generations as well! From insect invasions and heat to storms, hailstorms, snow, rain and cold, strong winds; fired clay tiles can take almost anything and still come out (relatively) unscathed. Consider the fact that some of the best clay tiles in the market come with a warranty of 50+ years to understand how reliable these ancient roofing solutions are. You will want thick terracotta tiles though because the thin ones can break on impact or accumulating pressure.
Metal Roofs
Metal roofs are often a good, balanced choice for external buildings, provided that they are made from corrugated and galvanised steel alloys with good rust resistance. For external buildings such as sheds, garages, etc. they are a cost-effective option to consider. They also have decent noise isolation and weather insulation properties when manufactured with the local climate in mind. Tin and copper are best avoided because the former is far too flimsy and the latter can actually become toxic over time in rainy areas.
Slate Tiles
A classic Victorian roofing style and material all by itself, slate tiles rival terracotta in their durability. Due to the associated high cost, they are generally used for replacing/refurbishing the main roof only. Although they may not have the widest range of colours to choose from, slate always looks elegant when matched with appropriate exterior décor.
Cedar Shake Roofing
The final roofing material on this list is western red/yellow cedar shake shingles, which are popular in the US. From pergolas and patios to gazebos and decorative overhanging, cedar shake shingles can be found everywhere due to the material's popularity, availability and aesthetic appeal. It can withstand all manner of weathering for a decently long time while proving unmatched isolation.
Nevertheless, they do not last as long as EPDM or terracotta, are prone to termites after a while, can retain moisture, and in spite of what the seller may tell you, acquiring cedar does cause deforestation. Trees in plantations cannot grow to maturity in less than 25-35 years, which makes it practically impossible to supply the demand for cedar in the market without cutting down forests.
As you can see, there is a fair number of roofing solutions to select from, but very few of those are universally useful. By now, though, you probably have a decent idea regarding what options are more suited for which type of building. This should make it easier to match the roofing solution to the home extension project in question.
Ref: THSI-