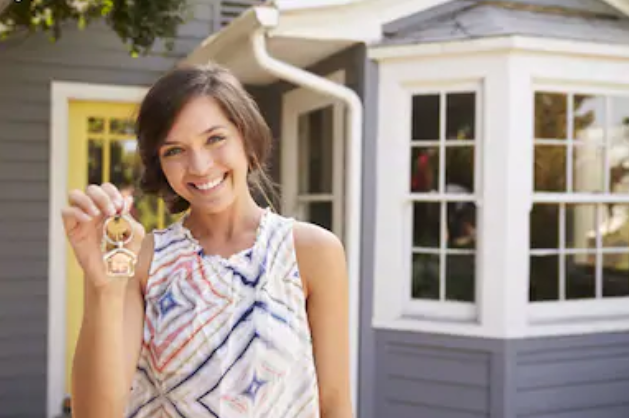 Having your own dream home is everyone's bucket list in life. Most people aim to stay and look for a property that will keep their families happy for the long term. As they say, there's no place like home. A home means stability and permanence, where a family can build a life together. Buying your own home is always a valuable asset and an investment in itself.
Looking for your dream home comes with different considerations. It calls for responsibility and commitment to a lot of things that you need to carefully evaluate with your lifestyle, finances, and long term needs. When seeking for great ideas, you can visit https://www.top10realestateagent.com.au/the-best-buyers-agents-in-brisbane.html, and get to choose the right buyer agent. This can make a big difference in the purchase price of your property.
Here are 6 factors that you should consider in buying your future home:
1.  Budget
It's always wise to prepare a budget to buy your dream house. A budget helps in dividing the available options on to the right property. You have to consider your monthly income and your total monthly payables. It is also important to consider the long-term value of the property and balance it with financial competency. Is the amount that's left enough to pay for your monthly amortization? Do you have other sources of income that can help you pay for the monthly payments for your home? And most especially, how much are you willing to pay for the house? A house is a considerable investment, and you'll need to have enough money to be able to purchase one. If you're planning a loan for your home, you still need to have the financial capability in order to be qualified for financing arrangements offered by banks and developers.
2.
Neighborhood
Before you buy, try to take a walk, visit the surroundings, and see what's there to find out. How do the houses and the neighborhood look? Are neighborhoods being built up and sophisticated? What is the average age of the people you notice? You should also take a look at crime ratings of places. Whatever you prefer, try to look for the community's website or social media pages to discover what activities they offer and if you feel at home in that kind of environment.
3.
Size and Location
This is one of the most important concerns you have to think about when getting a house. Location almost always dictates price whether you prefer in a city or provincial places. You have to consider the location because it will affect your life like the time you need to go to work, or the places you frequently visit. You need to think of a location that is best suited for your needs. When you are looking at specific properties, considering the lot's size is also essential.  Do you prefer a big back yard enough for your family to enjoy around? Does the lot have a relaxing view you prefer when you want to rest? How much space your belongings need and other stuff.
4.
Age of the Property
Some houses that suit all your taste requirements may have been built decades ago. Another factor to consider when buying a house is the age of the property. Buying older homes and brand new ones each have their pros and cons. An older home may need more upgrades, repairs, and enhancements. If you really prefer that kind, make sure you have the time and budget for renovations.
5. Ideal Style
In this case, picturing yourself as you walk through the property is a good idea to know your ideal style better. Think about things you'd like to do in your dream home. If your family members prefer to have their own private space, have each person in your family make a list of the features that they desire. After doing that, you may rank each of those ideal styles by importance. This brainstorming will help you focus on properties that work for all of you. Finding a style of home that fits your personality is absolutely a key to achieve your dream home.
6. 

Real Estate Agent

You may also consider the help of an experienced professional in getting your dream home. Having an exclusive buyer agent will add to your extra expense, but they will bring the expertise you need to ensure you make a smart purchase.

When you feel like you're ready to start buying your dream home, it is important to use these factors as ideas you may want to consider for your future plan. With the right amount of research, your goal is possible. Take the time you need to achieve what's best for you and your family and make your first house your home.