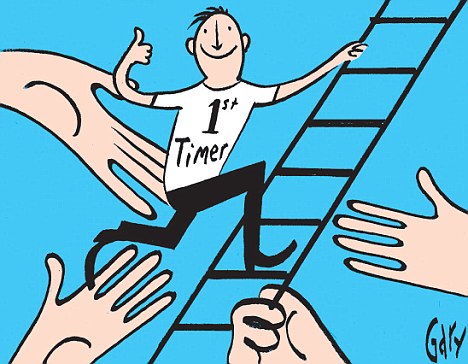 An increasing number of people are looking to buy their first home and the UK property market is booming. Due to ongoing COVID restrictions, viewing properties has been made more accessible than ever before, with a combination of in-person and remote viewings, allowing buyers to thoroughly assess the properties they wish to buy. 
So, what are they looking for? There are numerous decisions that go into buying a house for the first time, so it's not surprising buyers want to be thorough. In this article, we will be sharing the top 8 things buyers look for in a property. 
1. Plenty of Storage Space 
It goes without saying that storage is a necessity in any property and a home with plenty of storage space is just what buyers will be looking for. In fact, according to Architects Journal, "a new study shows that people are unhappy with the amount of storage space in their homes, with some unable to find a place for the hoover […] Some households were so challenged by a lack of space that extraordinary solutions had to be employed such as storing the vacuum cleaner at a relative's house and keeping groceries in the boot of a car." 
Storage is a valuable asset that can place your home above the competition. After all, buyers want a place to store their clothes, hoover, cleaning supplies, ironing board, and spare linen. So, they will be looking for those built-in wardrobes, extra shelving in the kitchen, hallway and understairs cupboards, and accessible loft spaces that can be utilised. 
2. The Quality and State of the Guttering 
There is nothing worse than moving into a property and waking up to the smell of a blocked drain. There is nothing like it. And after all the stress of moving and the huge amount of unpacking yet to be tackled, a problem with guttering can cause significant stress. 
As such, homebuyers tend to assess the quality and state of a property's gutters to avoid any problems before they move in. Gutters that are cracked, blocked, or broken completely could turn buyers away. Therefore, you want to ensure that all the rainwater drainage on your property is in proper working order. 
3. Which Direction the House Faces 
The direction a house faces can have a significant impact on the amount of natural light it sees throughout the day. This can have an effect on the energy efficiency of the property, as well as heating and cooling costs, home maintenance requirements, the growth of the garden, and even the health and wellbeing of the person who lives there. Therefore, buyers are prioritising buying homes that face the right direction and receive plenty of natural light. 
In fact, one survey found that 71% of UK buyers are more likely to buy a property that has a south-facing garden and that 42% would pay more to secure the property. As a result, homeowners with the luxury of owning and selling a south-facing property have found they attract much higher prices from prospective buyers than their neighbours over the road. 
4. The Condition of the Window Frames 
Double glazing is seen by home buyers as a necessity in any property. Double glazing is secure, it helps maintain a comfortable temperature within the home, and it reduces noise pollution (to name just a few of the benefits!) 
Homebuyers are becoming more detailed in their assessment of prospective properties and, as such, they will be looking closely at the condition of the window frames. 
Are they cracking? 

Are any of the panes broken? 

Is there mould? 

Have the frames become damaged or weathered over time? 

Is there condensation between the window panes, signifying a fault? 
New, high-quality double-glazed windows are in high demand. If your property doesn't have them and you want to sell for a good price, you might want to consider upgrading your windows. 
5. Location, Location, Location 
Since the onslaught of the covid-19 pandemic and the new remote and/or flexible working arrangements, buyers are able to be far more flexible regarding property location. As a result, those who were based in the city now have the flexibility to move to the countryside and vice versa, making finding that perfect location a lot more interesting. 
With so many options available, buyers will be thoroughly assessing the locations of properties to decipher whether their needs will be met. Questions such as; are there good schools in the area? What is the crime rate like? Is there access to public transport? How busy are the nearby roads? Is the area over-populated? And, arguably most important, is it a location that feels like home? Location is important and buyers will have plenty of questions to ask, so it's important you are prepared with what you're going to say. 
6. The Number of Bedrooms 
The number of bedrooms buyers require in a home will of course depend on their individual needs. However, most people require two bedrooms minimum so they have a space to sleep and also a space to work from home (if required). Families will of course want multiple bedrooms to suit their needs, while single occupants may be happy with a small studio space. As we said above, the number of bedrooms really depends on the needs of the individual. However, bedrooms, how many and what size they are, will be things buyers are looking for when they view properties for sale. 
7. The Condition of Home Appliances 
If you are selling your property with the home appliances available, this is something buyers will want to look at. Appliances are a great commodity in a home as they can be expensive to purchase. However, buyers will be keen to evaluate the state of your home appliances and ask questions about their condition and age.
If you want to increase your chances of selling your property successfully, you might consider cleaning your appliances and updating any that are old and worn out. Sometimes, all it takes is a bit of maintenance and care to get your appliances to look and function like new again. 
8. The Price of the Property 
We cannot make it to the end of this article without talking briefly about property prices. All of the above points we have mentioned will play into the price of your property and how much you can put it on the market. Of course, you will receive advice from the experts and will be guided on how much to sell your property for. But if you want to increase your property's value and sell for the best price you can, you want to meet the needs of your buyers and provide what they are looking for. It will mean a bit more work is required from you, but at the end of the day, it could allow you to raise your price by thousands of pounds.
Final Words 
We hope this article has been helpful and informative. Selling a property can be stressful and there are often so many things that need to be done. Between the mountains of paperwork and the maintenance required to get your property up to scratch, selling your home is a busy time. However, we hope the advice in this article helps you get the most value out of your sale. 
Ref: THSI-2507 –  ZD22659 – 1/4